Supreme The North Face Coldworks 700-Fill Down Parka
White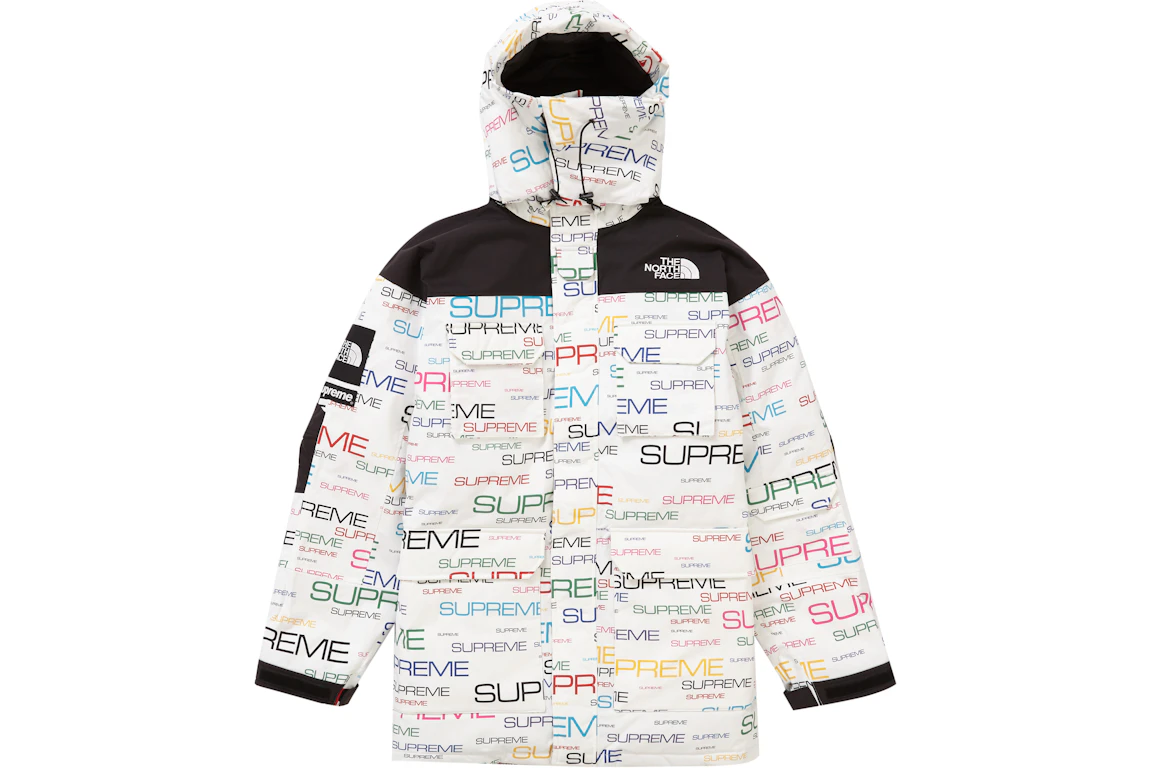 ---
Détails à propos du produit
Description du produit
Cette parka Coldworks signée Supreme x The North Face a été commercialisée au cours de la semaine 9 de la saison automne-hiver 2021.⏎
Elle est confectionnée en nylon imperméable et en duvet à fort pouvoir gonflant (indice 700). Des logos Supreme multicolores apparaissent sur toute la surface, tandis que la marque The North Face figure aux épaules et aux manches.

La parka Supreme The North Face Coldworks 700-Fill Down blanche est sortie le 21 octobre 2021 au prix de 598 $.