Supreme The North Face Steep Tech Apogee Jacket
Black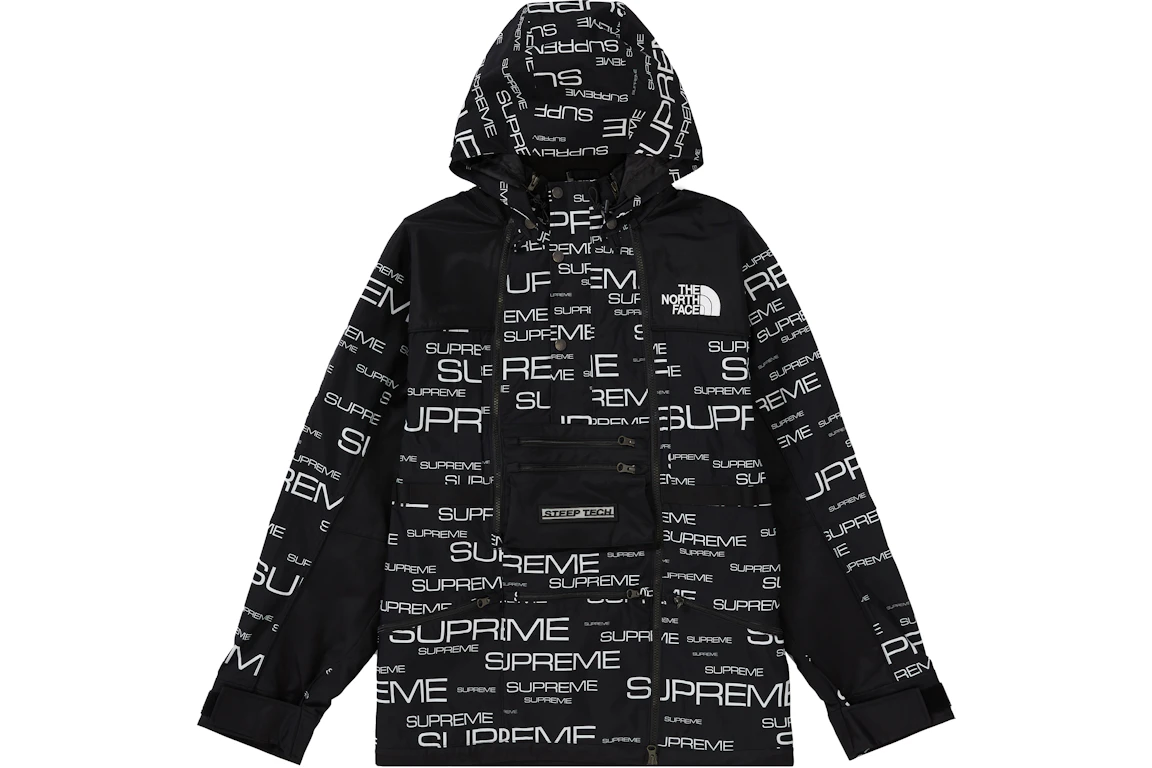 ---
Détails à propos du produit
Description du produit
Supreme et The North Face proposent la veste Steep Tech Apogee noire pour la saison automne-hiver 2021.

Confectionnée en nylon tissé DryVent imperméable, cette veste Apogee possède des coutures scellées. La marque Supreme est imprimée sur toute la surface en caractères blancs, tandis que le logo The North Face figure sur le devant, au dos et sur la manche.

La veste Supreme The North Face Steep Tech Apogee noire est sortie le 21 octobre 2021 au prix de 398 $.