A reinvigorated Red Hot Chili Peppers returns with their second album of the year. Not to be outdone in dropping "seconds," Eminem returns with another greatest hits album 17 years after his first. André 3000 is back with the next best thing to an OutKast reunion, and Travis Scott makes an appearance. Find out which music and music-related releases are the most popular, which are the most expensive, and which are coming your way, plus listen to our StockX Spotify playlist in this latest installment of The Spin.
Best New Music Releases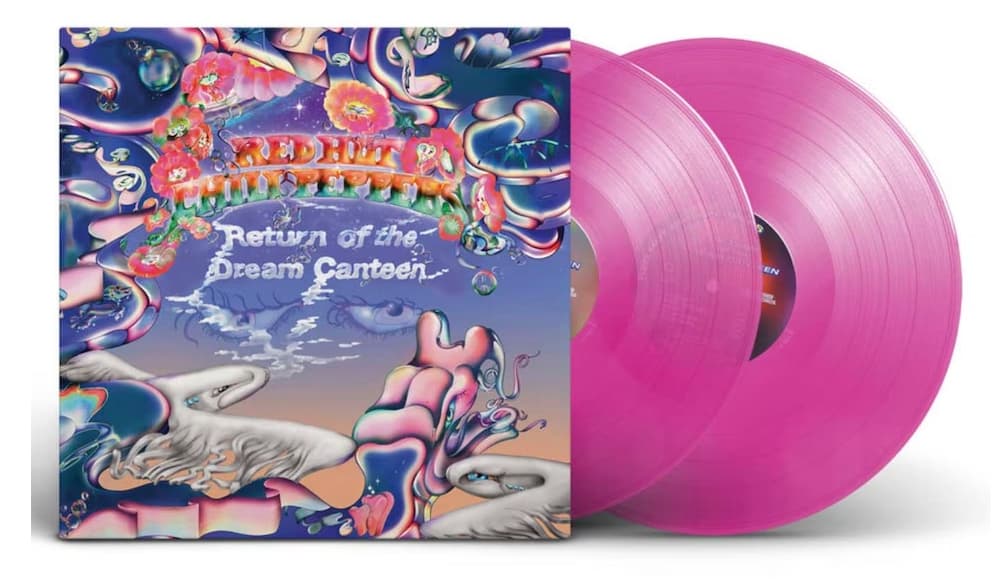 Could it only have been six months ago when a reunited Red Hot Chili Peppers released Unlimited Love with longtime guitarist John Frusciante back in the fold? Not content with releasing one album in 2022, RHCP is back with Return of the Dream Canteen. By the Way, there's no need to limit your love of the Chili Peppers to their music alone – we also have a selection of merch to keep your dream of Californication going.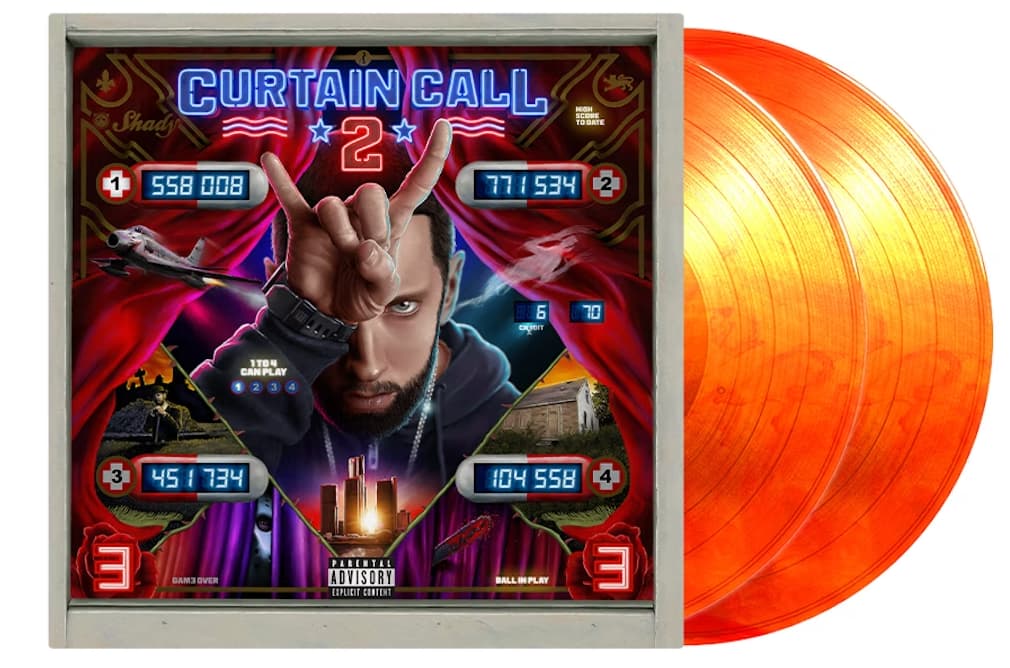 In 2005, Eminem released his first greatest hits album, Curtain Call. Seventeen years later, Slim Shady has continued to record and release enough music to warrant a second greatest hits album – titled appropriately enough – Curtain Call 2. Spanning the years 2007-2022, Curtain Call 2 collects songs from Relapse, Recovery, Kamikazee, The Marshall Mathers LP 2, Revival, and Music to be Murdered By.
Best Music Release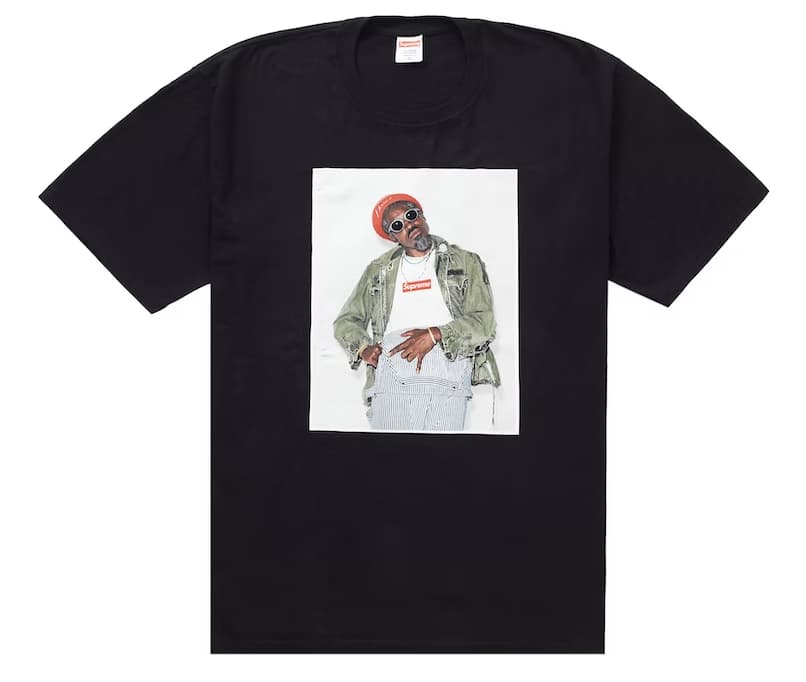 Supreme took us all to Stankonia with the Supreme André 3000 photo tee release for the brand's first drop of fall/winter 2022. And really, what better to trumpet Supreme's new creative director – Denim Tears' founder Tremaine Emory – than with 3 Stacks joining the Supreme photo tee club? It's not a new Outkast album, but it'll do. 
Most Expensive Music Products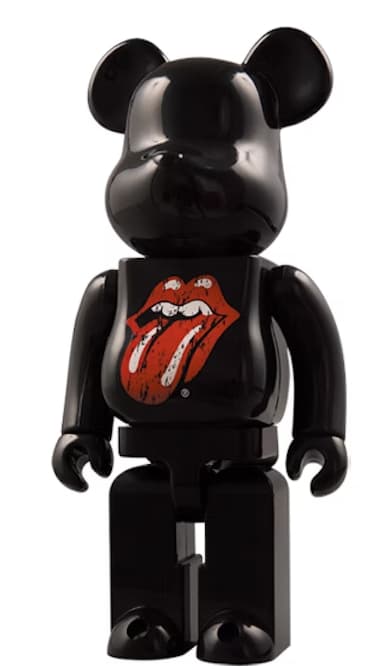 For the right price, the Rolling Stones will always give you what you want. This maxim holds for the Bearbrick x The Rolling Stones 1000% figure. First released in 2008, it recently sold for more than $1300, making it one of the most expensive music-related products of the month.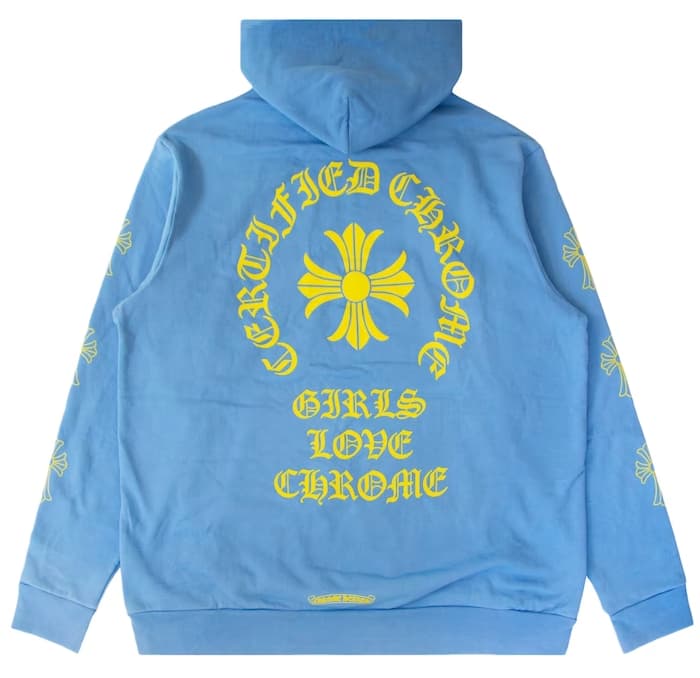 In 2021 Mr. Certified Lover Boy and Chrome Hearts hooked up for a collab celebrated by Black Card members worldwide. This limited and exclusive collection included hoodies, jeans, notebooks, keychains, and jade face rollers. From the collection of high-priced items, the Girls Love hoodie sold for $2300. Apparently, everyone loves chrome as much as they love Beyoncé.
Most Popular Music Products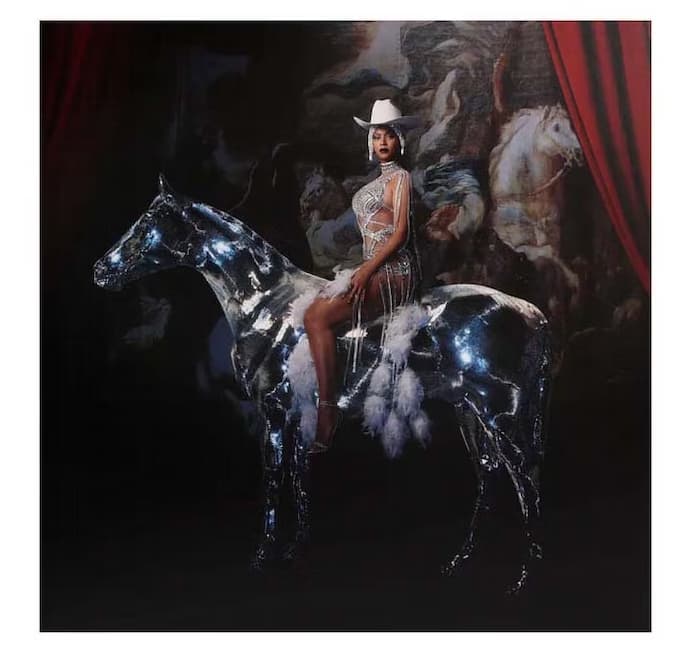 Beyoncé returned with her seventh album, Renaissance, at the end of July. Since then, album sales have been brisk. It's not surprising that the album is selling so well – Renaissance is the textbook definition of no skips. In addition to Renaissance, be sure and round out your vinyl collection with Homecoming, Lemonade, and B'Day. It's not only about the music – elevate your style game with her IVY PARK line and adidas sneaker collabs. It's Queen Bey's world, and we're lucky to live here.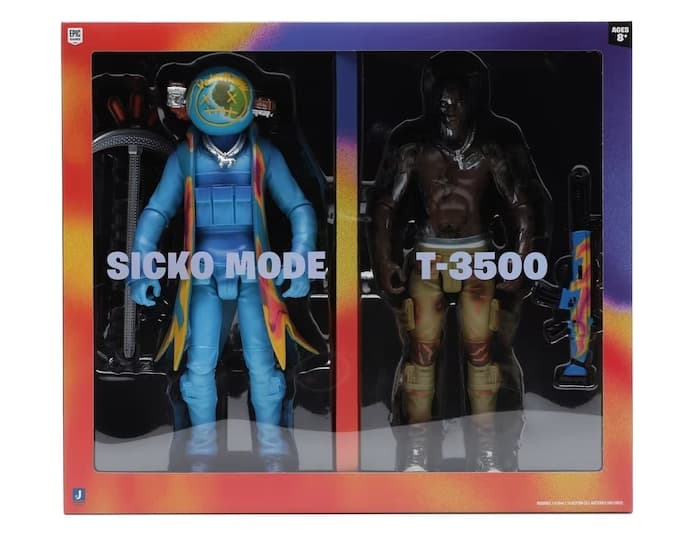 With concerts grinding to a halt in 2020, Travis Scott jumped to the digital stage in Fortnite, garnering millions of streaming viewers. Never one to miss a merch or branding opportunity, Scott released action figures. Each set contained two 12″ action figures and continues to be some of the most popular music products on StockX.
The Spin Spotify Playlist