Let's be real; shopping for electronics, especially for your children during the back to school season, can be an extremely daunting task. There are a plethora of important decisions to consider like how much RAM your laptop needs, internal storage, and what accessories, if any, is going to help your kid feel confident during the school year. 
Unlike other back to school necessities, the commitment of buying electronics will likely impact your child's workflow for the next few years. Thankfully, StockX is your one stop shop for the latest and greatest Apple products you or your children will need to tackle yet another hectic year in the classroom. 
To ease any unnecessary stress, this StockX 101 guide will provide a comprehensive look at how to buy Apple on StockX, including analysis of which products are best for your child depending on need, and will also include the best pricing deals available right now. 
How To Shop Apple Electronics on StockX 
Times are tough but StockX has your back to school Apple needs at amazing prices, especially compared to other major retailers that carry brand new electronics. This is because retail prices are arbitrary, or an estimation of what prices should be. But in the open market, the actual price of a product is a reflection of supply and demand and in some cases, when demand is low and supply is high, prices will fall lower than retail. 
When you visit any of our Apple pages, for example, you may find a popup that indicates the item is trading below retail price. As a shopper, you can either buy the item for the highest asking price by a seller, or bid a lower price if you think a seller would be willing to sell the product for a lower price.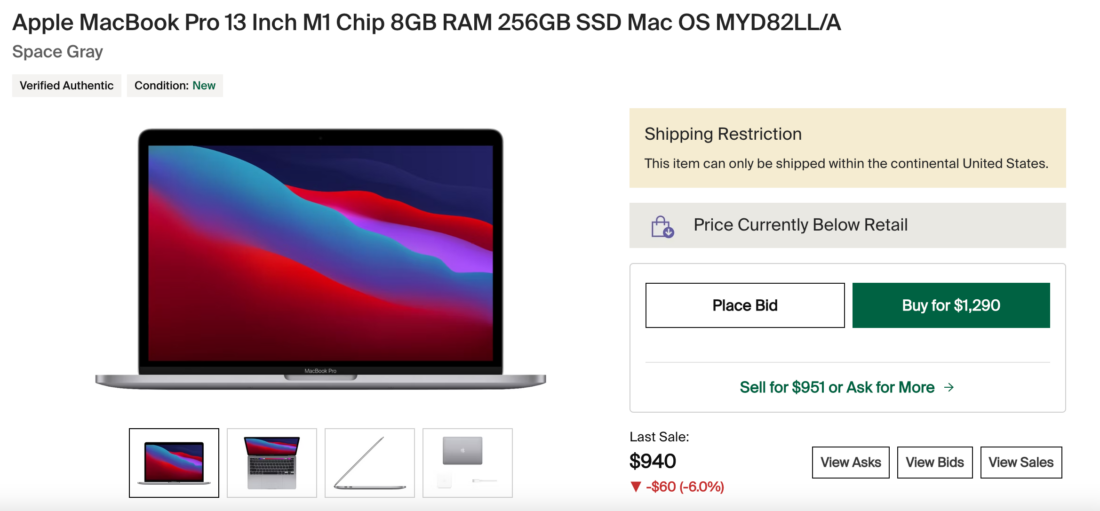 In this example, the 13 inch Apple MacBook Pro (8GB RAM, 256GB SSD) is trading for below retail. You could buy the product for $1,290, or place a bid for a lower price. If you scroll down, you'll find transparent data on previously sold MacBooks so you can make an informed decision on what the best market price may be. 
Once you purchase your brand new MacBook, the seller will then send it to one of our authentication centers around the world, where our team of electronics experts will ensure the product is brand new, unopened, and certified authentic. Once authenticated, the product will be sent to your address, ready for you to enjoy. 
Now that you have a baseline understanding of the StockX marketplace, here is a list of great back to school electronics available to buy now.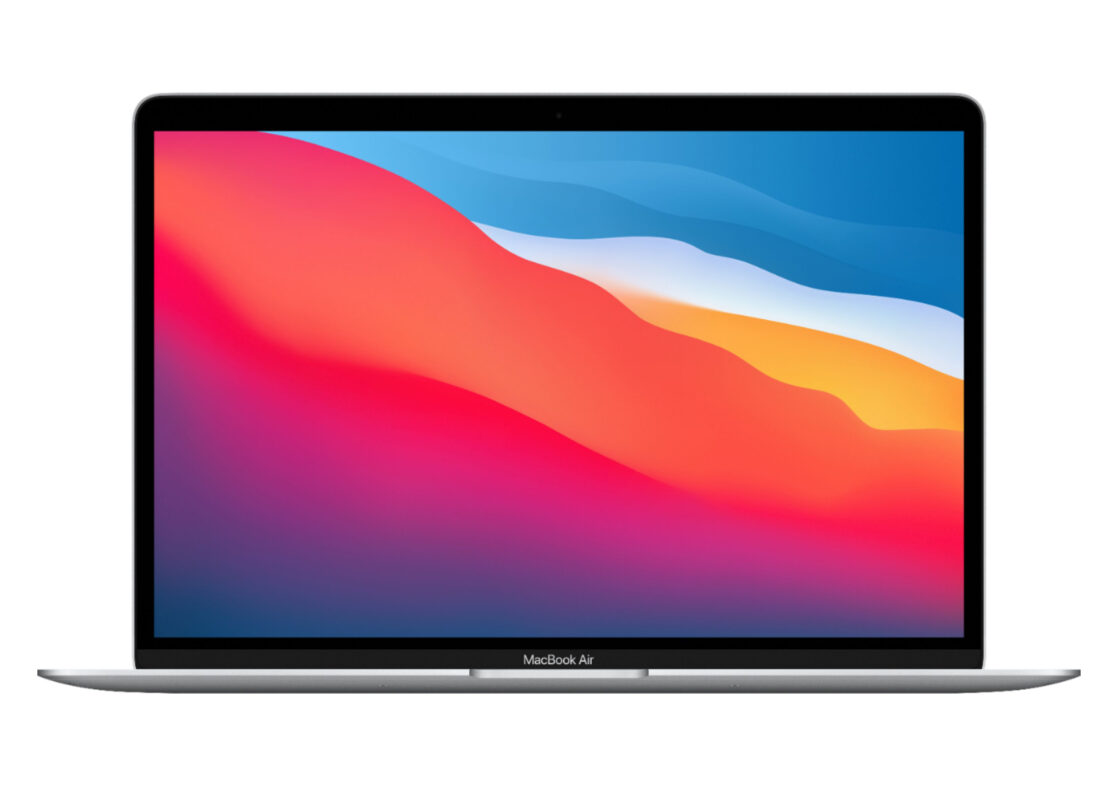 Apple MacBook: Pro or Air?
Deciding which MacBook is right for you is an important decision for any student or parent, as you'll likely find yourself using it for years. The MacBook Air is largely regarded as the best choice for students, a workhorse laptop that will be extremely reliable for your daily needs in the classroom and at home. The 8GB of RAM and 512GB of internal storage 13-inch MacBook Air model is perfect for taking notes, research, homework, managing projects, and watching your favorite movies or YouTube documentaries after a long day in the classroom. 
The MacBook Air is an extremely versatile and relatively affordable (for Apple's standards) laptop, handling all your Zoom classes and other video-related activities you'll need to be successful. It might not be the most powerful laptop Apple has created, but the 8GB of RAM is more than enough power to handle all your needs inside and outside the classroom.
The MacBook Pro is Apple's more premium laptop offering, featuring 16GB of RAM and 1TB of storage, great for content creators working with heavy workloads. The MacBook Pro comes in a 14 inch model, perfect for traveling to and from class. If you're looking for extra screen real estate, the MacBook Pro is also available in a 16 inch model.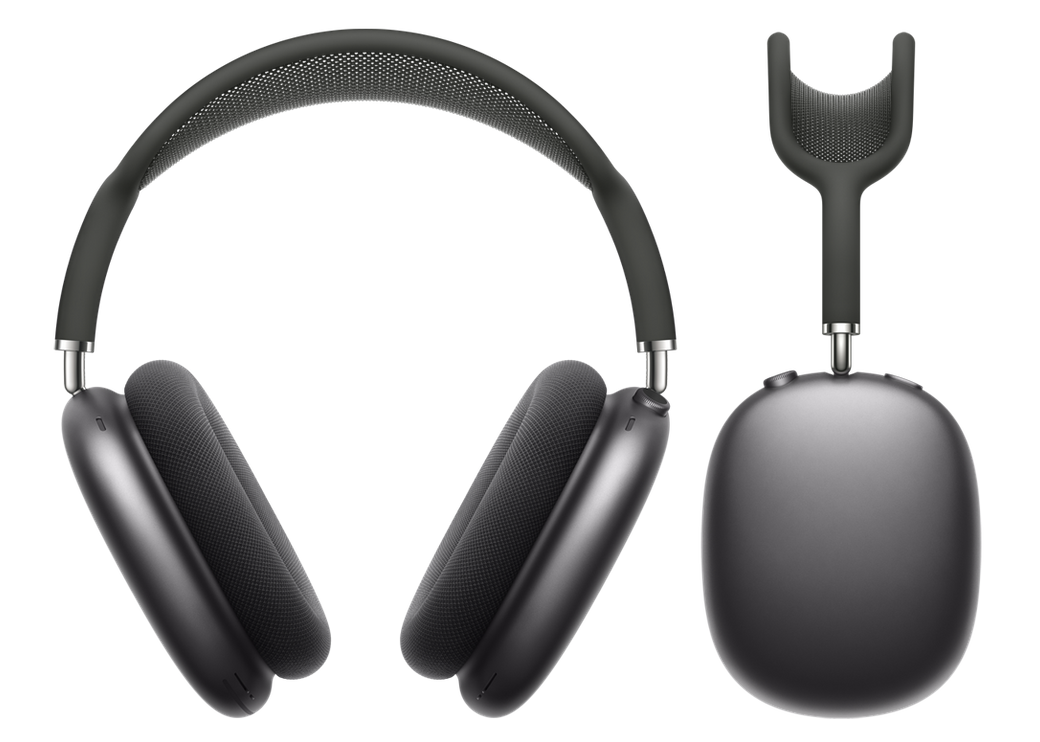 Apple AirPods: All Available Under Retail 
Headphones are an absolute must-have accessory for any student during the school year. Whether you're looking to drown out the noise or need some easy-going tunes for homework and studying, Apple AirPods are some of the best tech accessories on the market. Thankfully, all models of Apple AirPods are trading below retail on StockX, making it a great time to grab a pair. 
Like MacBooks, you have options. The Apple AirPods Pro feature Apple's transparency and noise canceling modes, bringing in outside noise for better spatial awareness and completely drowning outside noise respectively. If you don't need the extra features of the pro, the regular Apple AirPods are still a great choice, and available for a lower price. 
If you're an audiophile, the Apple AirPods Max are the best headphones Apple has ever created. They feature an over-the-ear design and are engineered to rival the sound quality of other noise canceling headphones on the market. 
To shop our full catalog of Apple AirPods under retail, click here.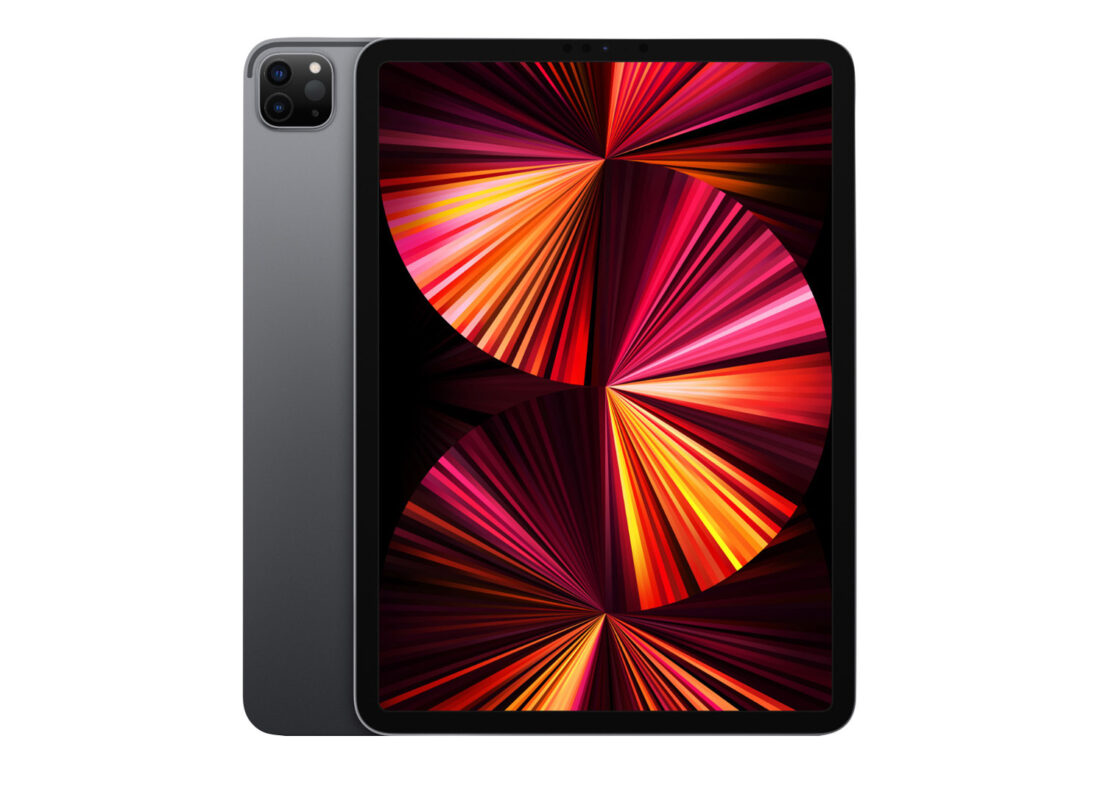 iPad and Apple Pencil: For The Artist and Designer
For digital artists, note takers, designers, and architecture students — Apple has perfected the way conventional art and design can be translated to the digital world. Apple basically invented a new way to absorb media when it released the first iPad in 2010. Since, the technology under the hood of the newest iPad models makes it a great digital tool capable of far more than just media consumption. Both the iPad Air and Pro models are compatible with the Apple Pencil, and can include bluetooth support for wireless keyboards. This makes the iPad a perfect hybrid machine for a creative — a great tool for drawing, sketching, taking notes, and general media consumption. 
Both the iPad Air and Pro models feature Apple's powerful M1 Chip, delivering lightning fast, laptop-comparable performance. Like the Macbooks, picking the best iPad model comes down to what you need. If you don't need the best of the best, the iPad Air is a great tablet that will give you great performance for all your needs. The iPad Pro, especially the 12.9 inch model, features a beautiful mini-LED display on a laptop sized screen, making it one of the most visually stunning pieces of tech Apple has made up to this point. 
If you're looking to purchase an iPad and Apple Pencil, consider downloading the Procreate app on the Apple App Store. The app is a great tool for artists, and features seamless integration with the Apple Pencil. 
To shop our full catalog of Apple products for back to school, click here.