Traditionally, when thinking about back-to-school shopping, most envision Nikes and Air Jordans taking up most of their shopping list, and they're not completely wrong. But this year, it's time to make some room on that list for two new additions: slides and clogs. It may seem like an odd transition from tennis sneakers to literal foam-like slippers, but if you've been paying attention to social feeds and fashion runways, it may not be so far-fetched. Slides and clogs are at an all-time high demand and it's not showing any signs of slowing down.
Back in 2020, COVID-19 spread throughout the world impacting the way we interact with others on a day-to-day basis. While the virus showed no signs of slowing down, the need to quarantine at home became an integral approach to preventing its spread, meaning more time on the couch and less time outside in street clothes. With more time in actually living in the living room and hours spent working desk jobs from their homes, people started gravitating toward plusher clothing and footwear, making being at home more bearable. Back in 2020, the New York Times published an article about the rise in sweatpants sales, stating that "In April, clothing sales fell 79 percent in the United States, the largest dive on record. Purchases of sweatpants, though, were up 80 percent." House shoes started to gain momentum during the pandemic as well, with many looking for something to wear around their house on their feet that were equally comfortable. Styles like clogs and slides reigned supreme, with Crocs sales rising and Yeezy Slides taking over the resale market. 
Old habits die hard, and once COVID vaccines became widely available and people were coming out of their homes, the slides and clogs stayed on their feet. Influential figures like Pharrell and Bad Bunny have all entered the public embracing Crocs on their feet, while some celebrities like Justin Bieber and SZA are scoring collaborative deals with the clog maker. Slides and clogs continue blurring the lines between streetwear, luxury, and comfort. Balenciaga has embraced a Crocs collaboration, Kanye West (AKA Ye) and adidas continue to drop and restock colors of their Yeezy Slide and Foam RNNR, and even Jordan Brand partnered with Union LA on a set of slides. From collaborations to a plethora of public appeal, slides and clogs have garnered a massive wave of supporters that has swiftly infiltrated mainstream social feeds and is one of today's most eye-catching footwear trends.  
Although it's not what one would expect for a back-to-school fit, don't be surprised if your teen is looking for a pair of slides or clogs to enter the school year. And no need to be intimidated if you have absolutely no clue where to shop for them either because StockX has you covered.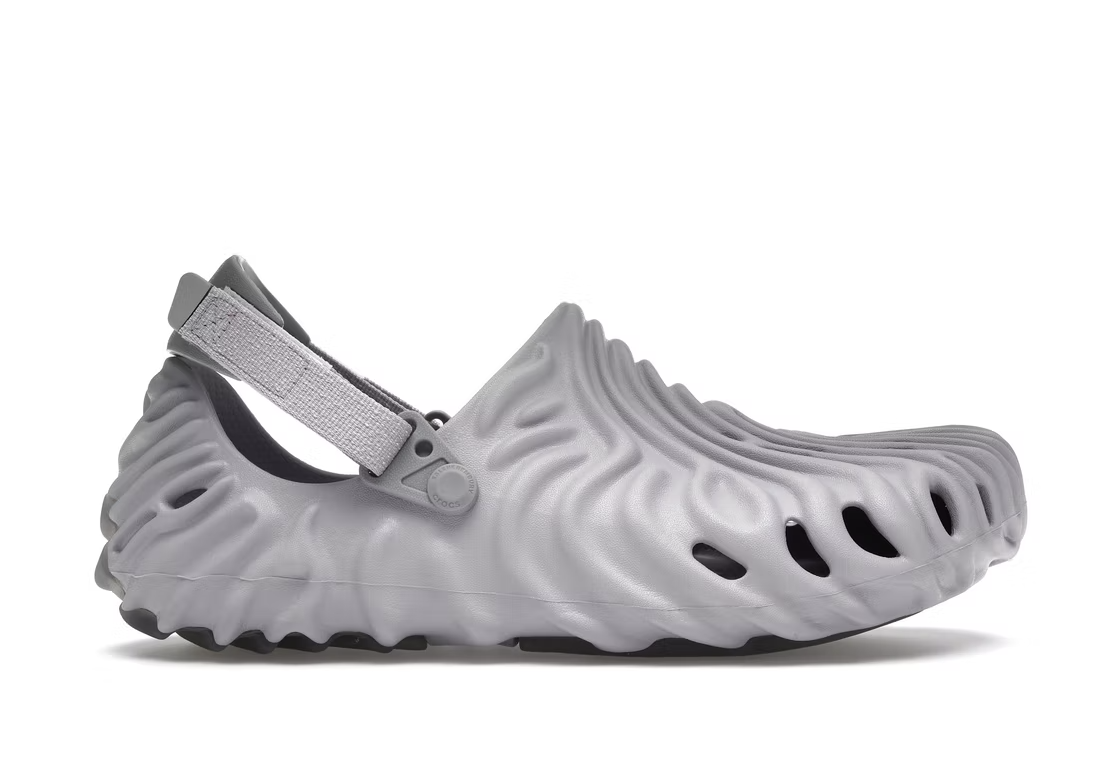 Justin Bieber and Balenciaga aren't the only ones to secure a Crocs collaboration. Longtime designer and former head of sneaker design at Versace, Salehe Bembury, first dropped his fingerprint-inspired Crocs Pollex Clog in 2021, hitting consumers right before the holidays. The Crocs gained a lot of hype thanks to their unique design and affiliation with one of streetwear's more prominent figures, leading to Bembury's first set of Pollex Clogs selling out within minutes. To build off of that hype, the two dropped another set of clogs in three new colorways, with the Urchin pair being one of the more popular pairs from the collection. The Crocs Pollex Clog Urchin features a lavender-like colorway throughout the shoe, while the clog's foam material provides comfort with every step. These Crocs are unlike anything that the brand has dropped, making them the perfect statement piece for the new year.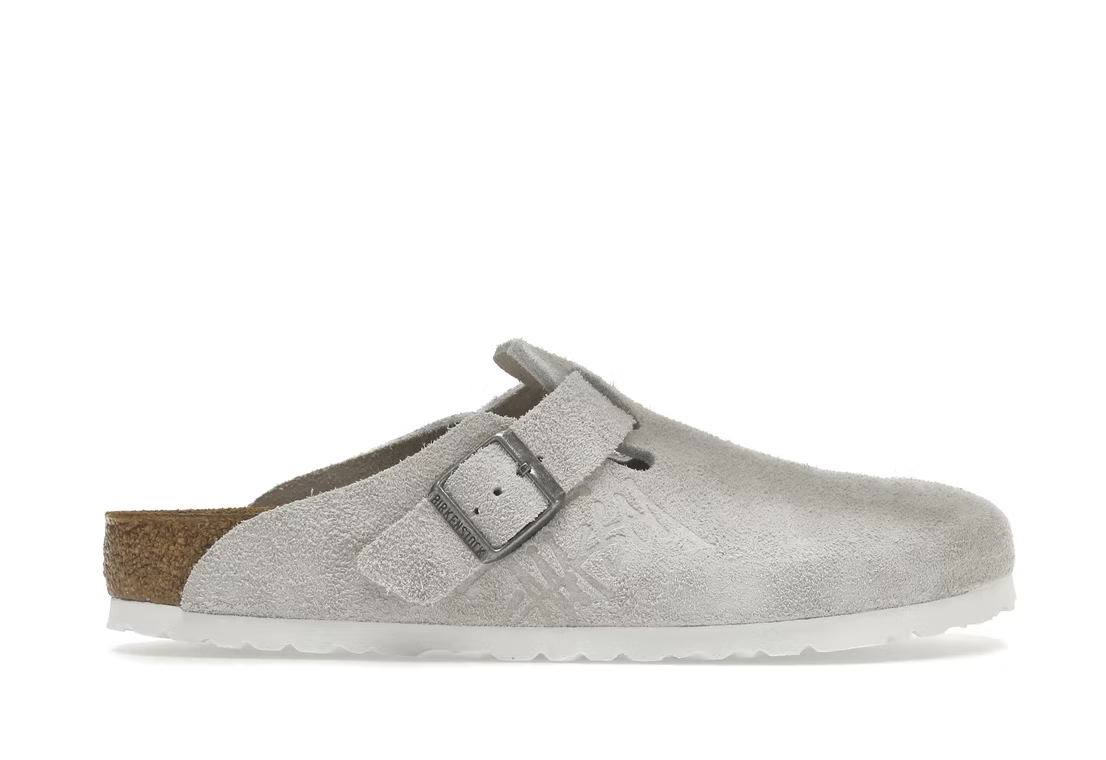 Birkenstock can be considered by some as the OG within the slides and clogs game, making these Boston Clogs another solid choice for school. Since 1902, Birkenstock has been perfecting their footwear, and the end result produces products like this collaborative Boston Clog with west coast imprint, Stüssy. The Birkenstock Boston Clog Stüssy Bone utilizes a suede upper with Shawn Stüssy's signature logo embossed within the material. A buckled strap wraps atop the upper to provide a secure fit to the feet, while a cork footbed and midsole will continuously mold to your feet and get more comfortable with every wear.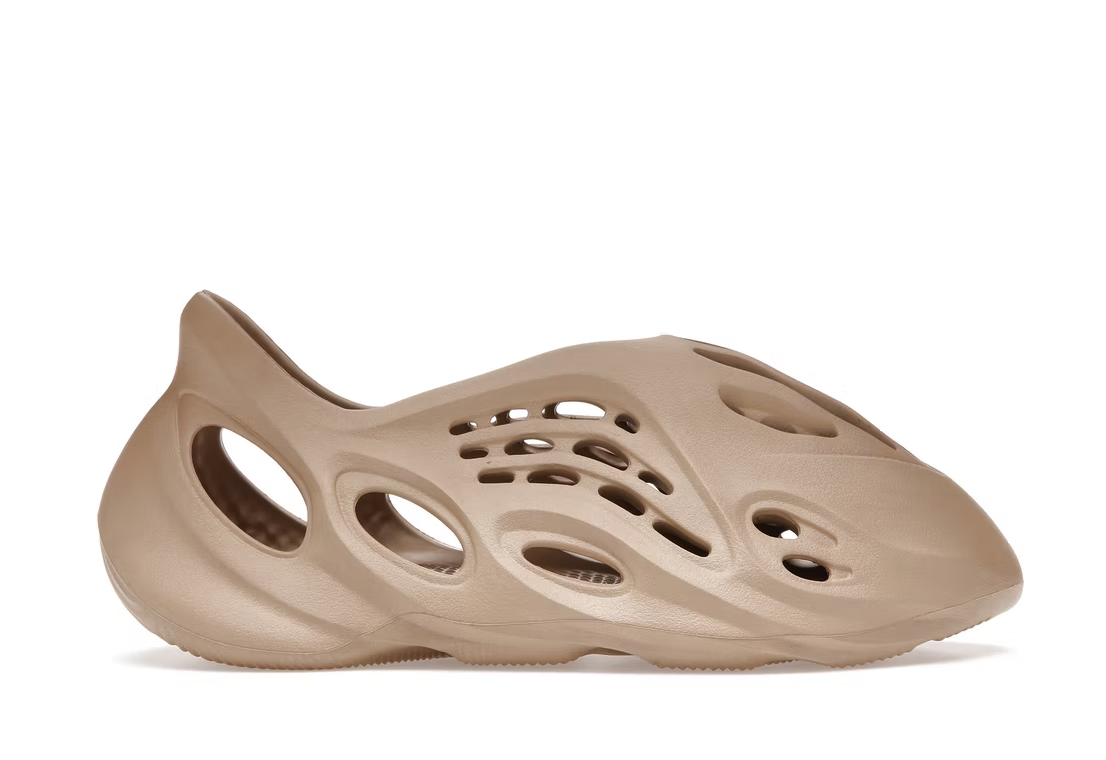 These adidas Yeezy Foam RNNR Ochre bring an autumnal vibe ready for the upcoming school season. Back in 2020, Kanye West and adidas announced the release of the Yeezy Foam RNNR as their first ever vegan shoe, a clog made with a mix of EVA foam and algae. Since then, the two have been dropping colorways that have become some of the most sought after Yeezy products on the market. The Yeezy Foam RNNR Ochre is done up in a monochromatic Ochre colorway, which adds a neutral colorway that's easy to wear with most fits.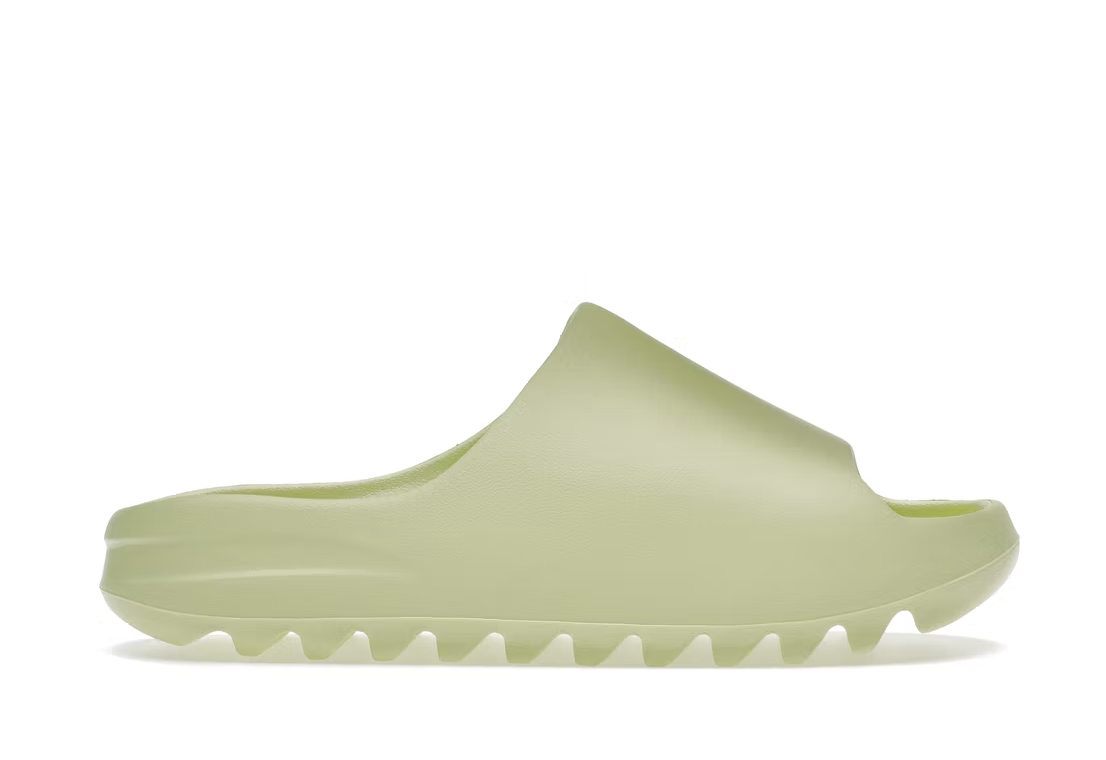 Another great back-to-school option is the adidas Yeezy Slide Glow Green. As mentioned previously, Yeezy Slides spiked in resale value shortly after we were collectively told to stay home in 2020. Thanks to a slew of colorways, the Yeezy Slide maintained their prevalence and continue to be the best selling footwear products on StockX. The adidas Yeezy Slide Glow Green is apart of that momentous run. Each Yeezy Slide is made from EVA foam throughout. A Glow Green colorway brings a bright hue to any outfit, making them an instant statement piece for school.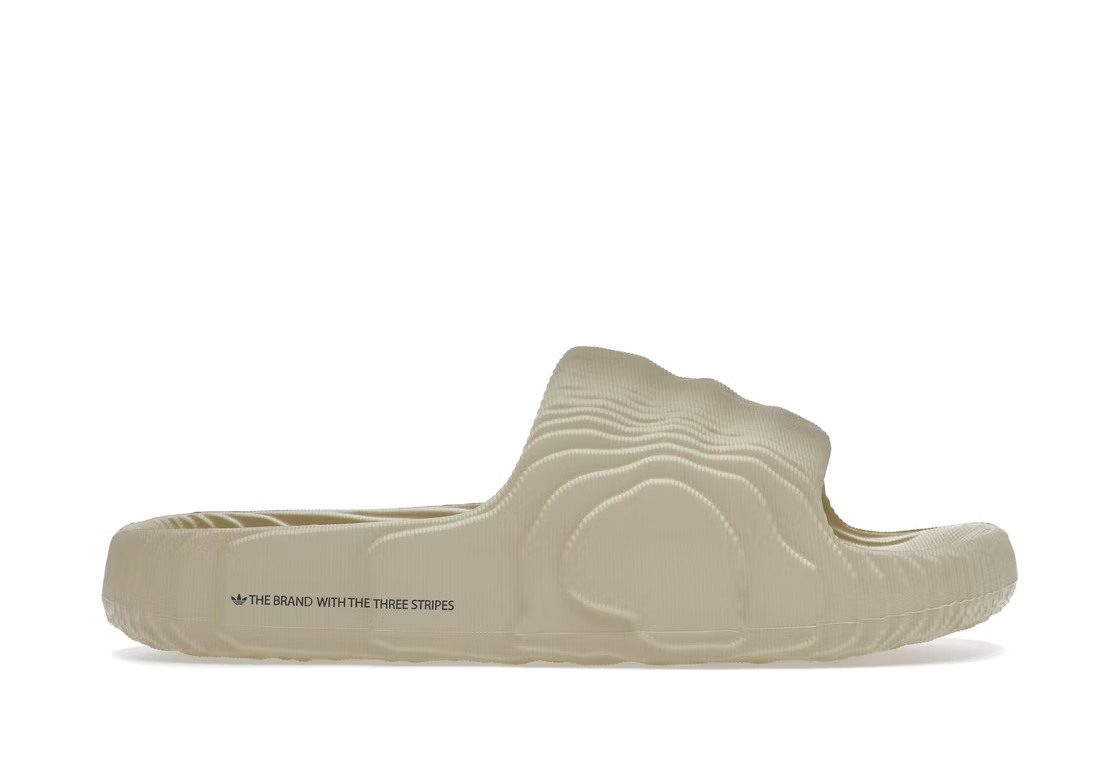 To much of Kanye West's chagrin, adidas dropped the Adilette 22 Slides this year that is somewhat of a lookalike Yeezy Slide. And just like the Foam RNNR, the Adilette Slide is made from natural and recyclable materials, providing people with another Earth-friendly option for all your comfort needs. But unlike the Yeezy Slide and Foam RNNR, the price on the adidas Adilette 22 Slides is a noticeable deduction, even in the resale market, allowing anyone to stock up on multiple colorways for the school year. Their unique geological shape makes them a conversation starter to say the least, and their foamy materials make them easy to wear all day.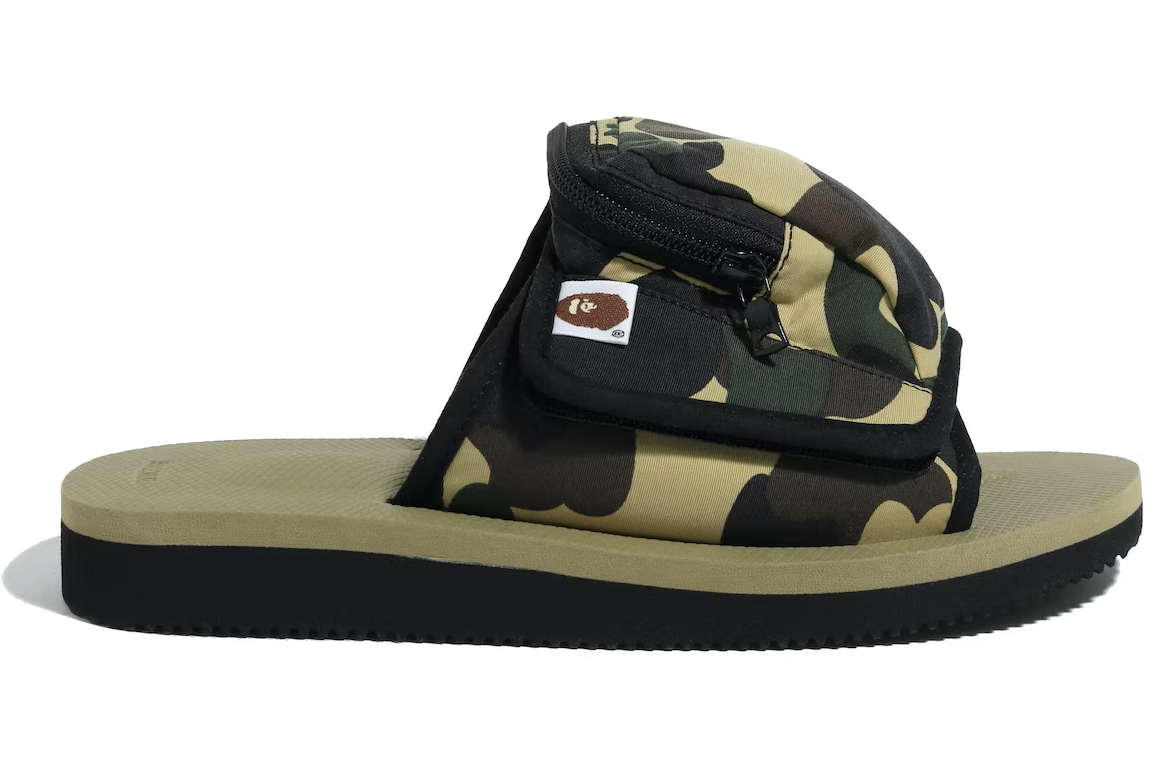 Back in 2021, BAPE and Suicoke collaborated on a pair of Dao slides that are just right for anyone that appreciates BAPE Camo and comfortable footwear. The Suicoke Dao A Bathing Ape 1st Camo Yellow utilizes Velcro straps and a toggle enclosure for a secure fit to your feet and a zippered stash pocket on the front of the sandal to have others mind their business. Bape is sure to be on your teen's wishlist for back-to-school looks so combine two trends into one with these Suicoke slides.