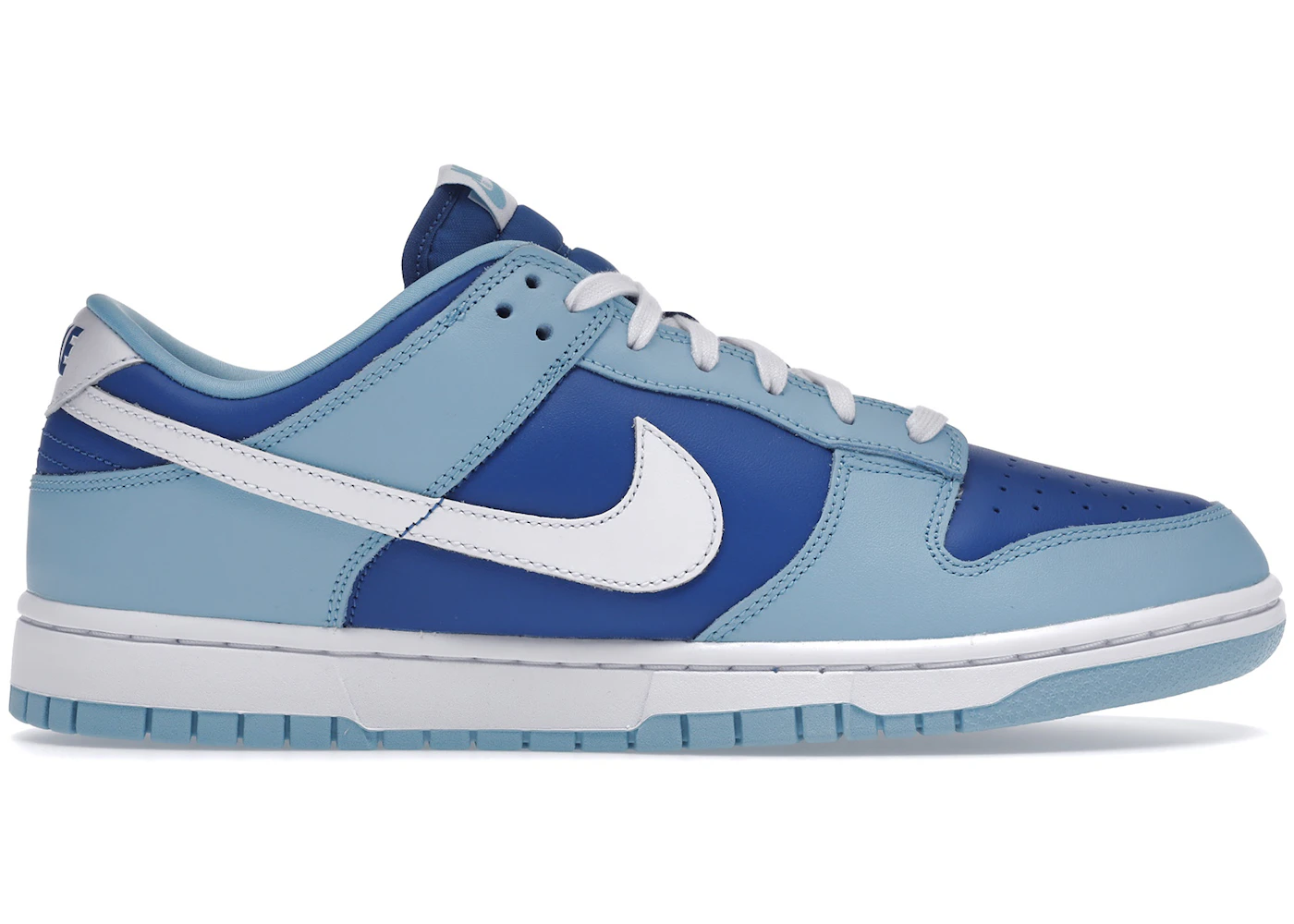 The street's favourite sneaker right now comes in a plethora of colourways and collaborations. This release pairs royal blue with sky blue and a clean white Swoosh – a tastefully designed pair that can handle just about any outfit.
Let's style this pair head-to-toe, with pieces from Off-White and Louis Vuitton.
Keeping the bold colours flowing is this double-layered piece from Off-White with a winter-ready turtleneck. Also available in black and white, this modern take on a classic style will remain stylish for seasons to come. A perfect designer piece to add to your wardrobe.
The low cut of the Nike Dunk makes a great sneaker to pair with premium socks. Stay cosy while matching the bold purple jumper with the Arrow Socks by Off-White.
Mish mashing brands together can be risky business. To maintain a cohesive outfit, I like to put together pieces from the same or related brands – Off-White and LV, Fear of God and Nike, Gap and Yeezy etc. This outfits accessory is a cute sterling piece from Louis Vuitton. A bumbag, adjustable into a cross-shoulder bag really stands out against the other colours in this outfit.