In an industry that's not only dominated by men, but that relies on products and stories that are told and produced through the male gaze, Sydeon is creating pathways for herself and bringing us all along with her. She's made space for women like her to flourish in new and emerging communities while disrupting and contributing to popular culture.
She can also turn a look.
We've compiled all the looks Sydeon wore during our Built Different production and invite you to grab what's gorge right here on StockX.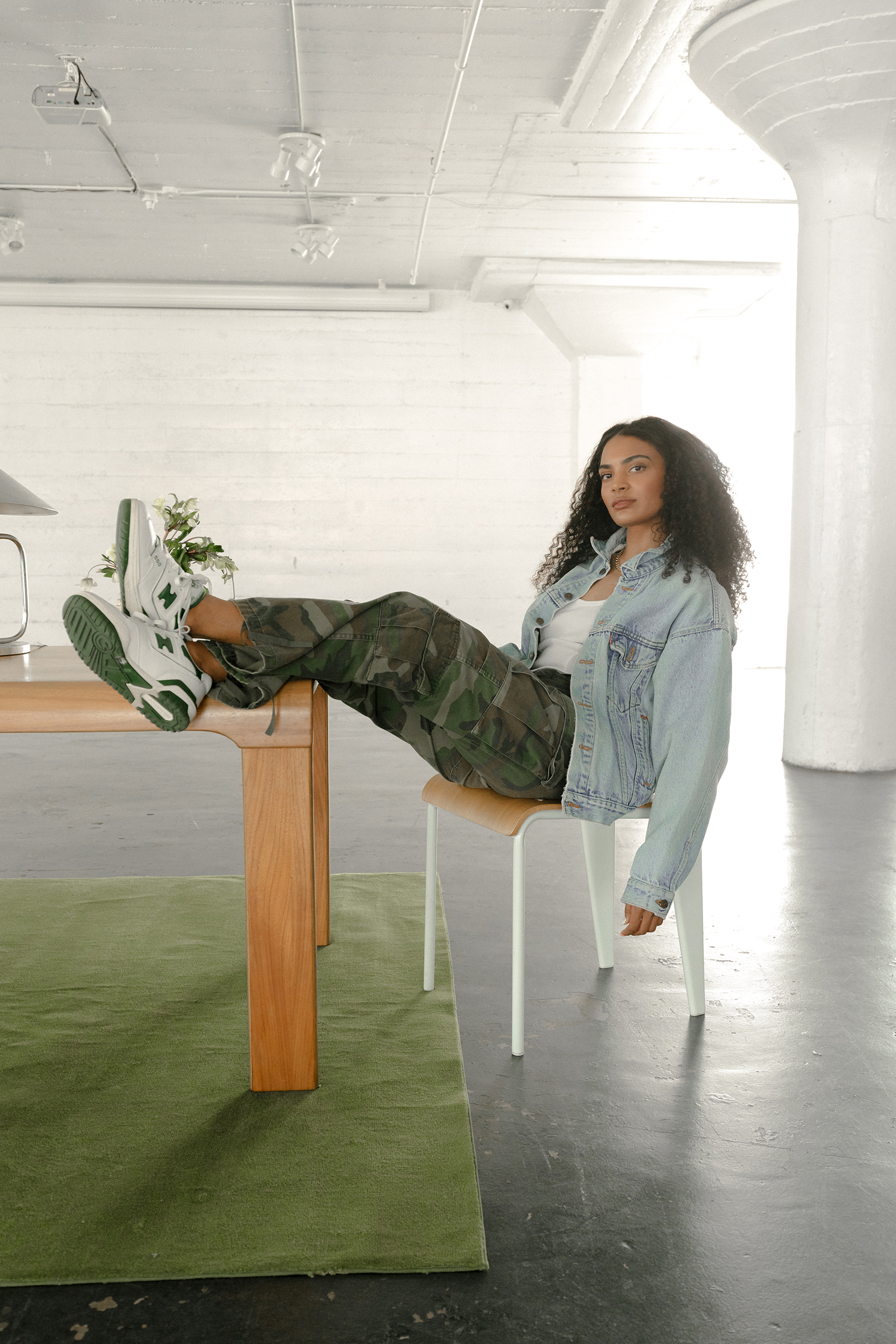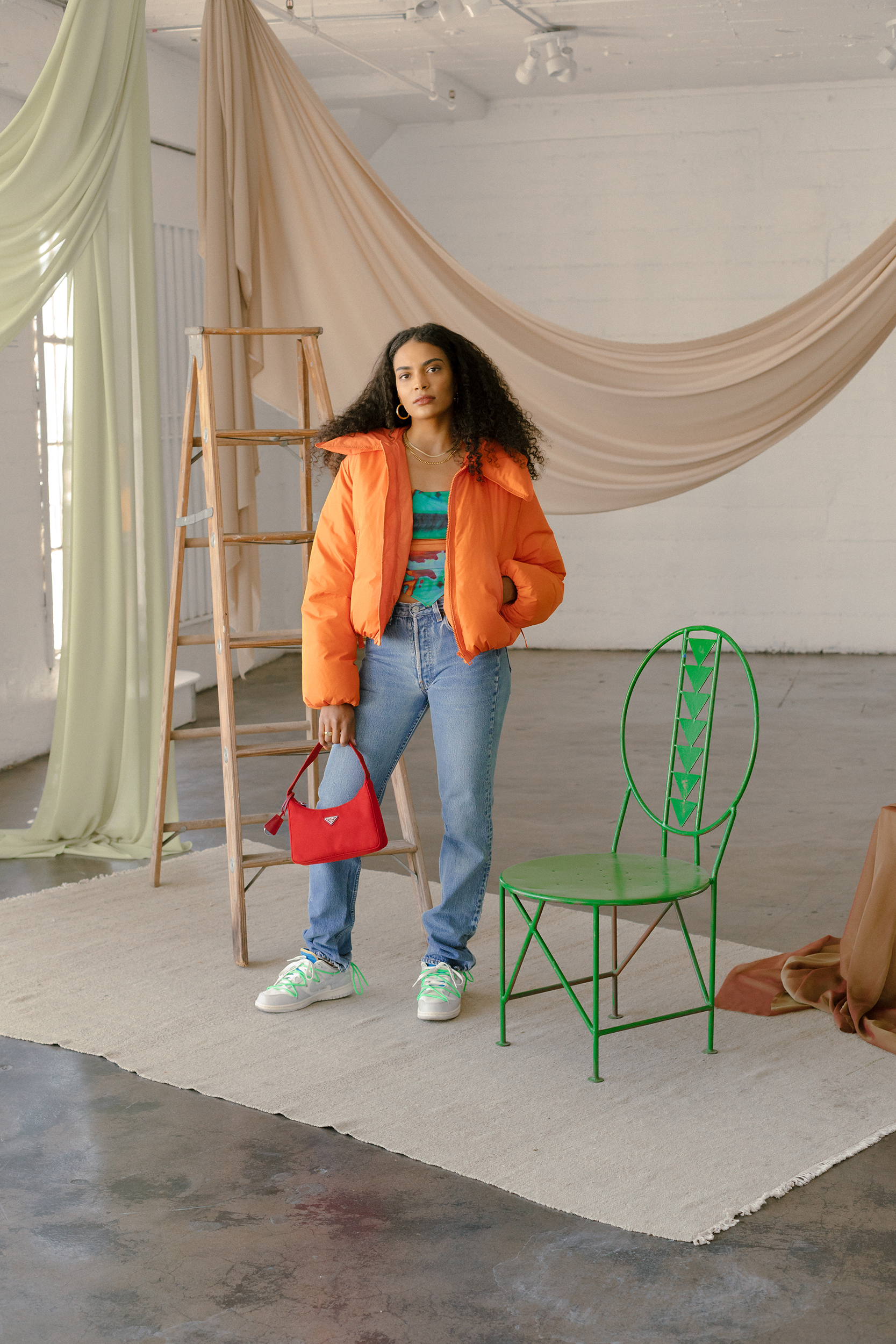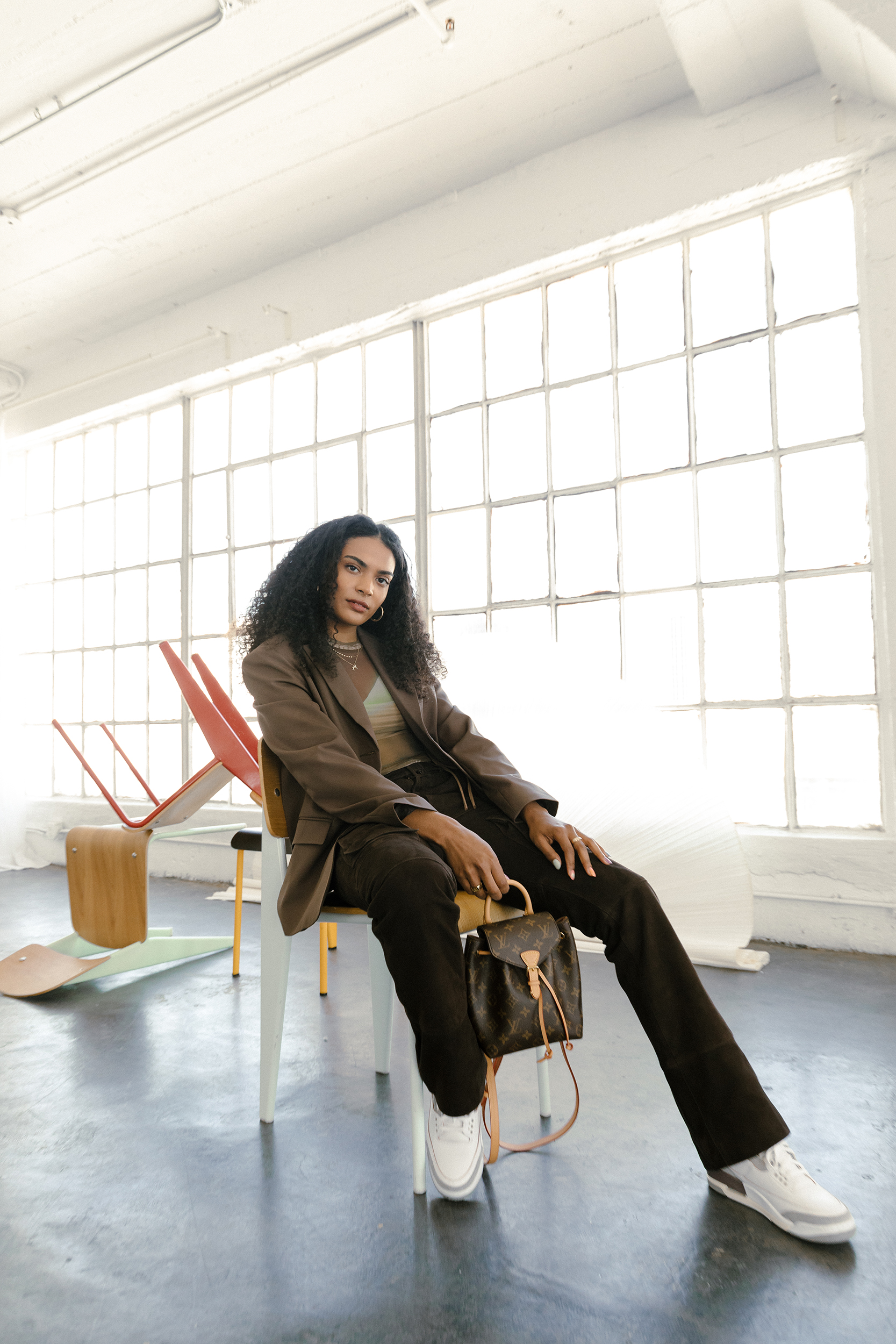 With this look, Sydeon proves that subtlety doesn't mean silence. The A Ma Maniére x Jordan 3s that she's wearing were designed for women with a combination of luxury materials and construction to fit right into whatever context they need to be in, whether it's at a boardroom table, or a table you've built yourself. The Louis Vuitton Montsouris Backpack BB is small but mighty, carrying anything you could need without weighing you down. Finally, Sydeon is also rocking a Gucci G-Timeless watch for a little extra flash of luxury and a small reminder to stay timeless.