Now that it's officially fall (or autumn if you prefer that) and the weather is beginning to cool a bit, it's time to break out the season's most exciting apparel combination: shorts and a hoodie. With the window open for only a few short weeks a year, it's important to bring out your absolute best out when you can. That short window is officially upon us, so we've pulled together a few of our favorite combinations, featuring Supreme's collaboration with Burberry from earlier this year, Kanye West's DONDA merch and more.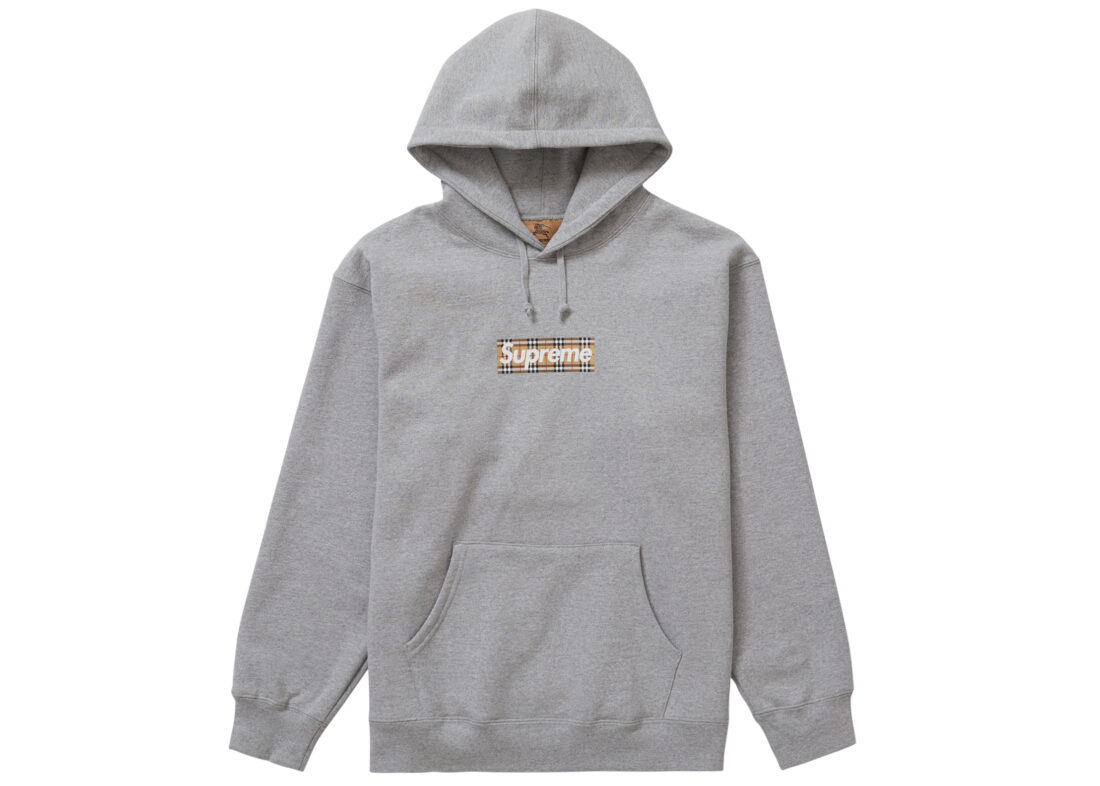 It's possible that Supreme's collaboration with Burberry will end up having been the biggest apparel release of the entire year. If you're not familiar, the partnership was launched in March of this year, marking what may have been Supreme's biggest collaboration since Louis Vuitton in 2017. As a part of the collaboration, Supreme and Burberry delivered a crossover of the streetwear brand and luxury brand's most iconic design, releasing the Box Logo in a Nova Check pattern. This gray hoodie features that Box Logo on its chest and just might be the biggest apparel piece of the year. Paired with the porcelain Bravest Studios shorts below, this is a look that's sure to turn some heads and get a second glance.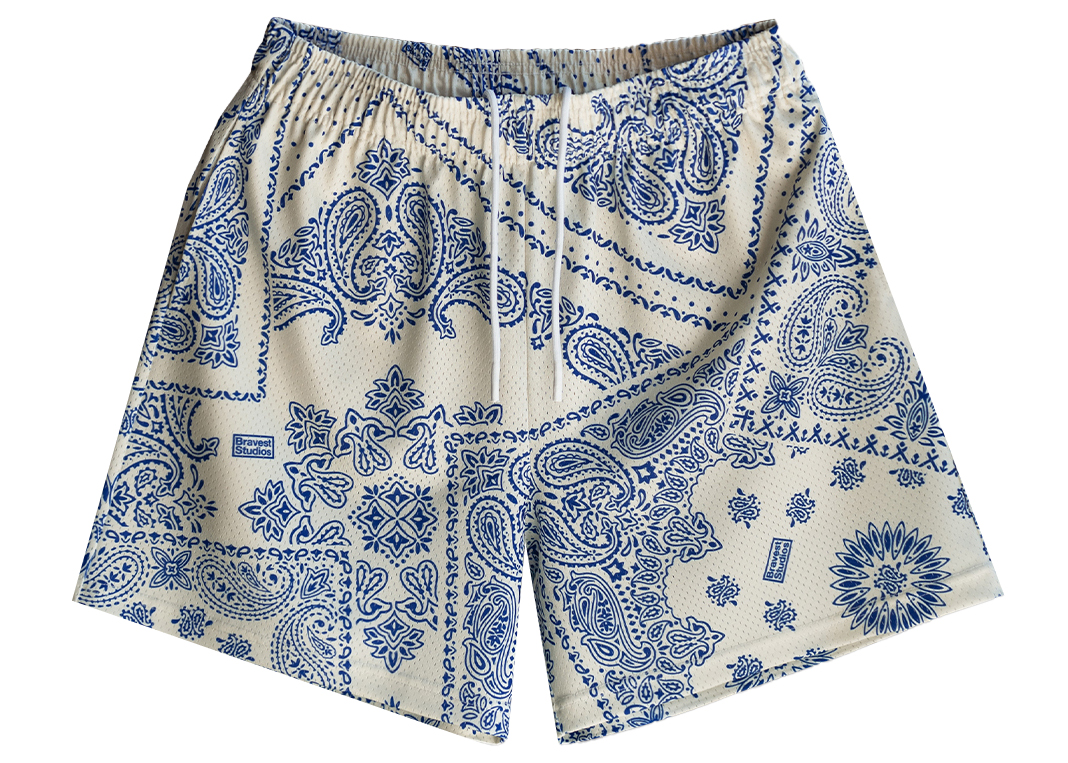 Over the last year and a half, Bravest Studios has proven itself to be worthy of joining anyone's shorts arsenal. The brand makes high-quality mesh shorts with an adjustable waist for stretch. This pair of shorts features the brand's Porcelain pattern throughout the shorts which gives off a similar vibe to a bandana print. Whether paired with the Supreme Burberry Hoodie above or not, they're a pair of shorts you won't regret adding to your wardrobe.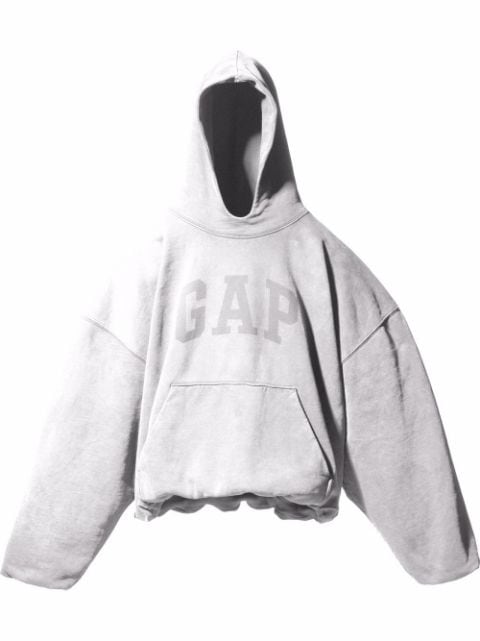 The Yeezy GAP partnership may be coming to an earlier than expected close, but their collaborative hoodies with Balenciaga are still among the best to release this year. The Yeezy GAP Engineered by Balenciaga hoodies offer an oversized but cropped fit, similarly to the 2021 version. But unlike the Yeezy GAP hoodies released last year, this white hoodie features GAP branding on its chest and a bright white dove logo on its back. This hoodie was officially released way back in February but only recently started shipping, which means it's still pretty rare to see worn around town.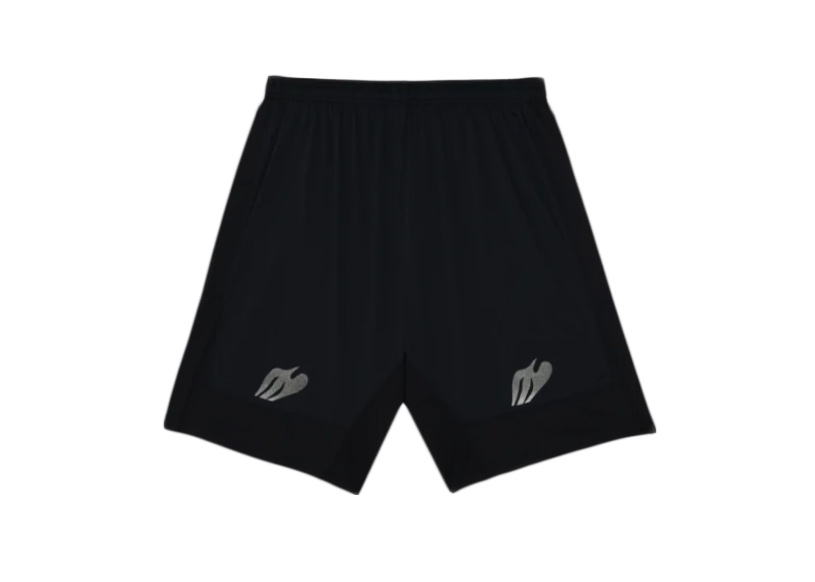 Kanye West has had a shaky couple of years as far as brands and partnerships go, but his DONDA label seems like the future for the prolific creative. After announcing that his partnership with GAP will no longer continue, Ye filed several new patents under the DONDA name, which means he's probably going to take the line further. These shorts were released earlier this year and feature two DONDA Dove logos on the legs. It's been rumored that the shorts were made by Eric Emanuel, but that's officially unconfirmed. Regardless, this pair of shorts will match very well with the above Yeezy GAP Hoodie, delivering a Yeezy-on-Yeezy fit that's not too redundant.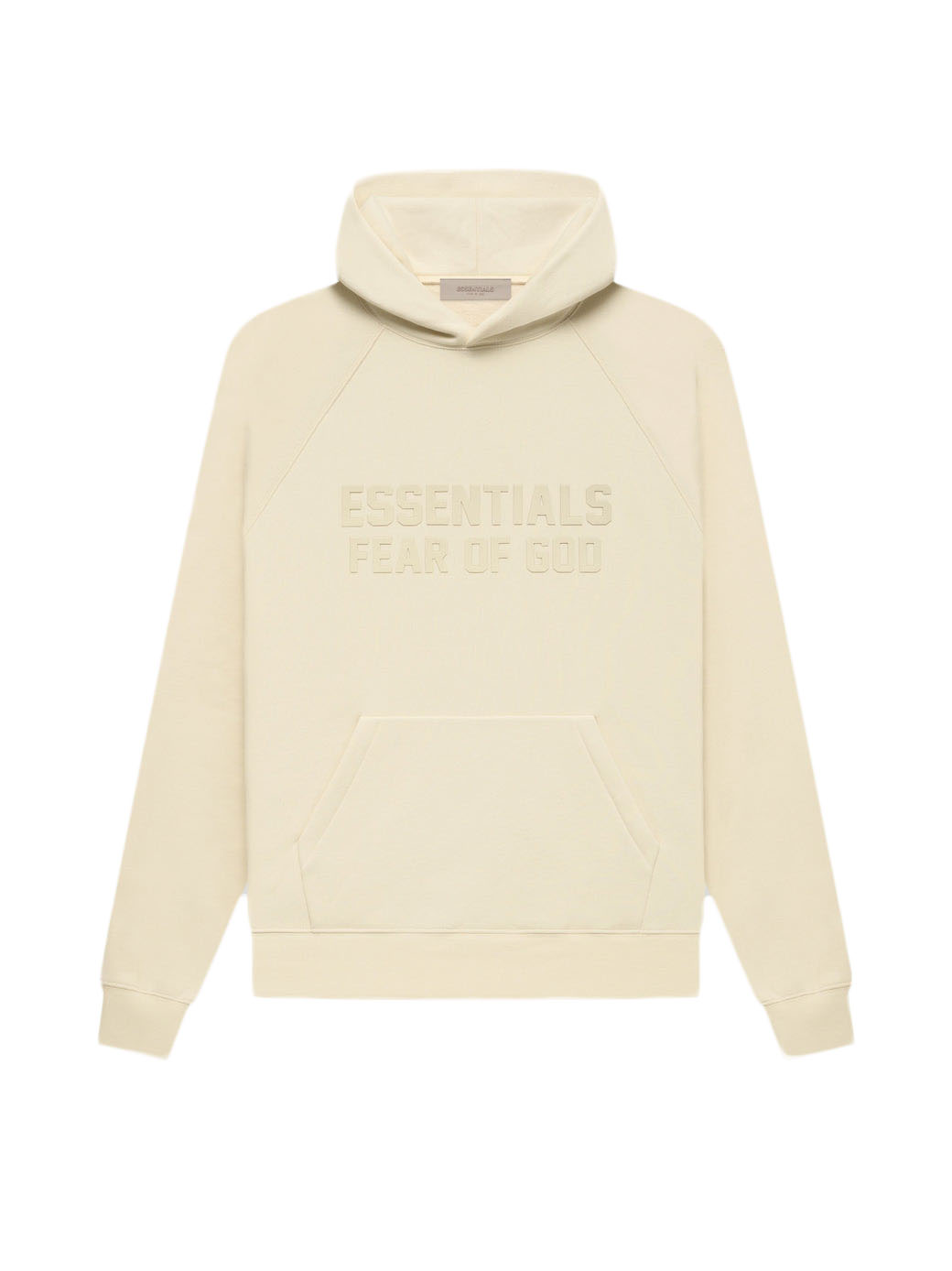 Fear of God Essentials' recently released Fall/Winter 2022 collection featured the inclusion of the brand's very popular hoodies in several never-before-seen colorways. One of those was this Egg Shell color, which gives off an almost ecru shade. The hoodie is already one of the brand's most popular of the year and just a few weeks after its release, it's available for just a few dollars over its retail price. Paired with the black Eric Emanuel shorts below, this hoodie will be hard to miss as the weather starts to cool.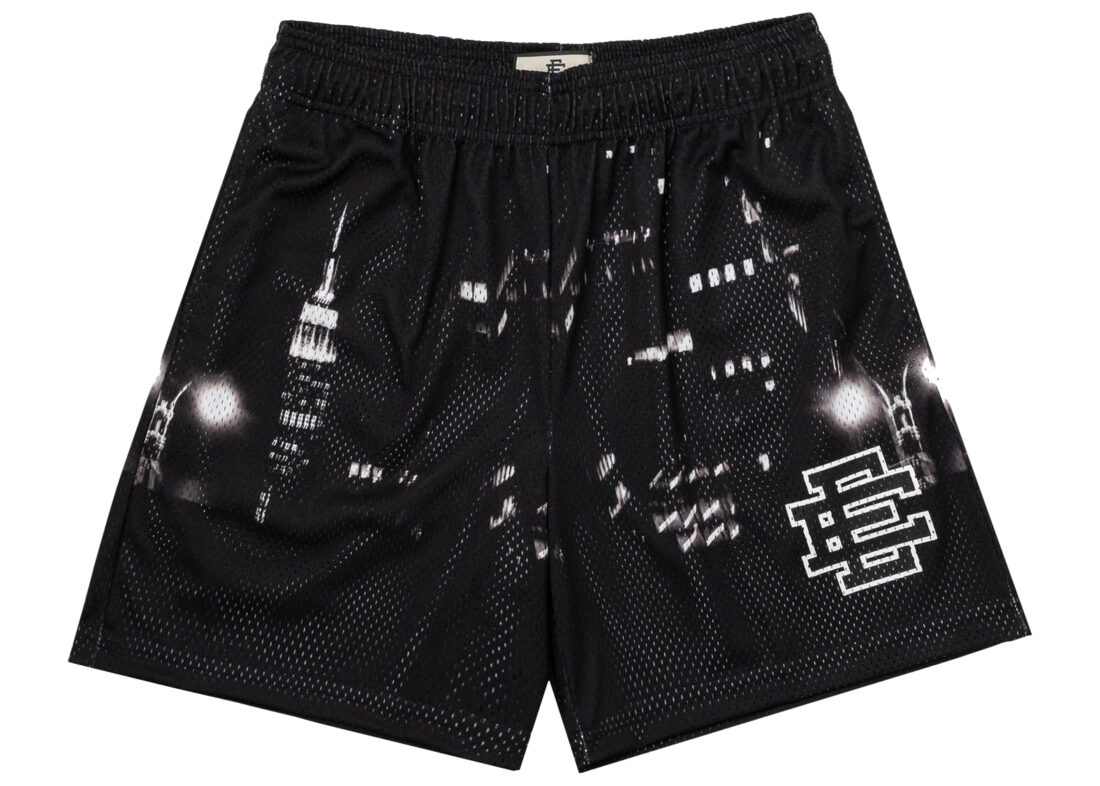 Eric Emanuel's EE Basic Short is undoubtedly the brand's best-known offering. The EE Basic Short by Eric Emanuel delivers a high quality mesh short that features different kinds of all-over printed graphics. This pair features a monochromatic New York City Skyline printed across it with a black and white Eric Emanuel logo. This colorway of the shorts have been the brand's most popular on StockX this year.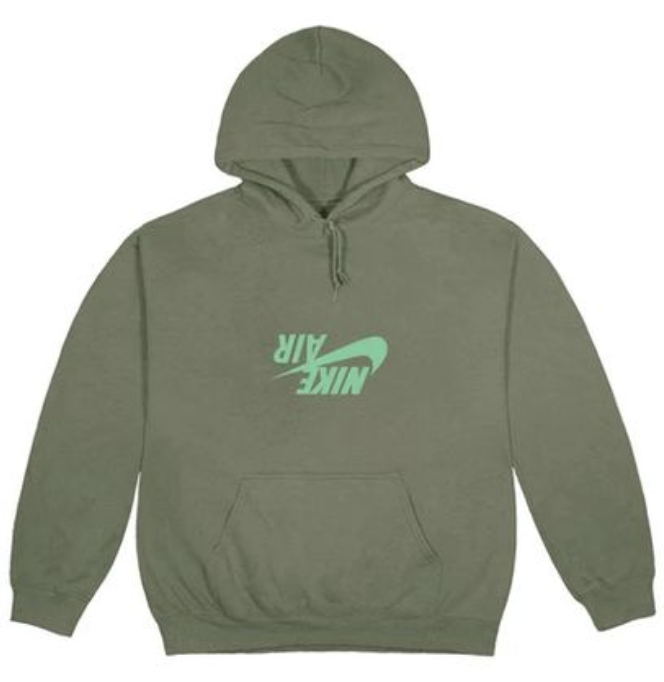 Released in 2019, this Travis Scott Hoodie is one of the best-selling apparel pieces on StockX ever. The hoodie was delivered as a part of the merchandise offering around Scott's fall 2019 single, "The Highest In The Room." This piece features an upside down Nike Air logo on its chest and a co-branded Travis Scott x Jordan logo on its back. This olive hoodie should pair perfectly with the taupe pair of Fear of God Essentials shorts below.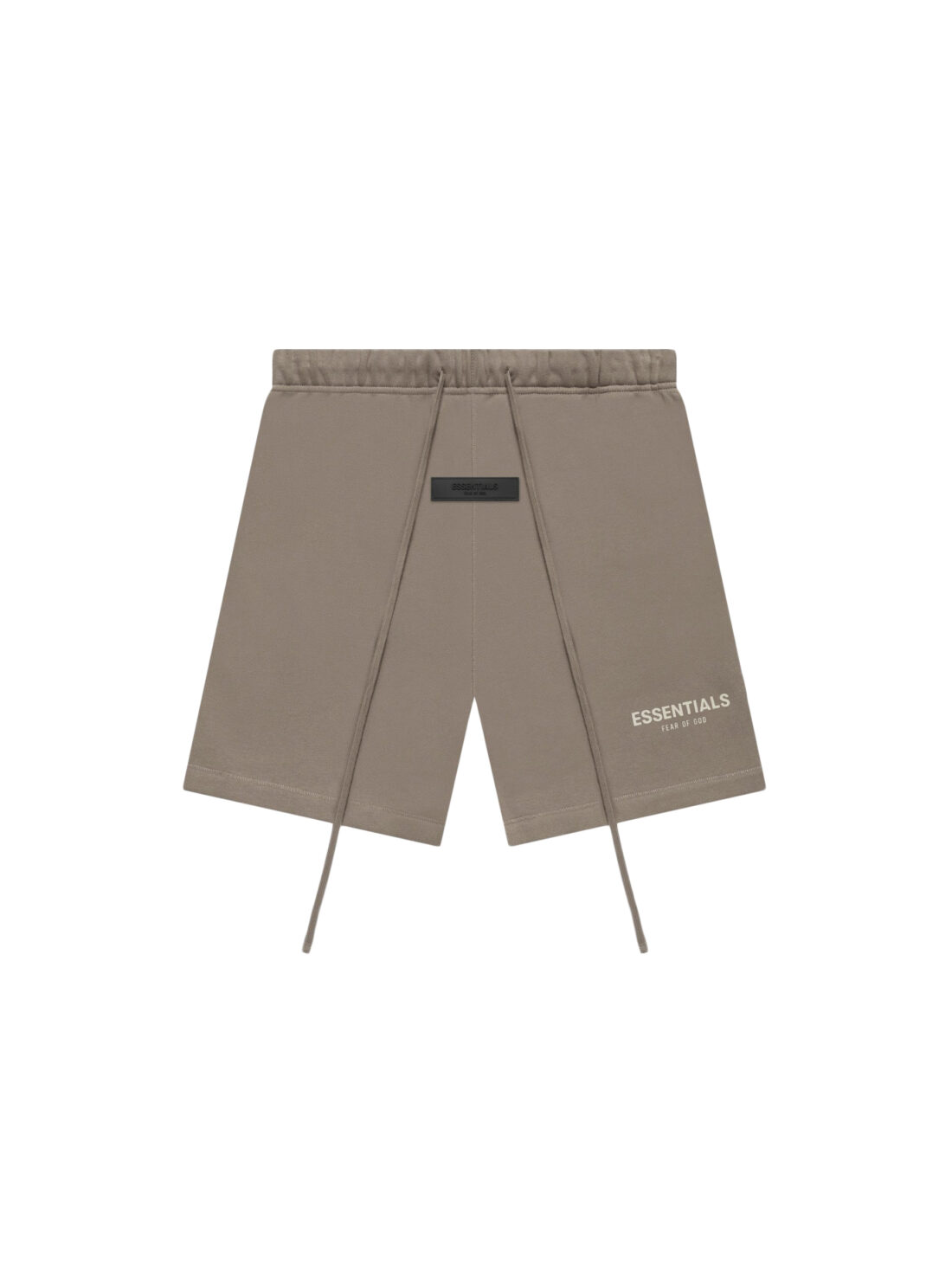 Made from a heavyweight fleece, this pair of Fear of God Essentials Shorts is an excellent option for cooler fall weather. Not only are they thicker than the mesh shorts featured above, they're also available at right around their retail price on StockX. As far as logos and branding go, the shorts feature Fear of God Essentials logos on the left leg and a rubberized logo patch on the crotch. If you're looking for an affordable new short that's sure to stand out this fall, these Fear of God Essentials Shorts are the ones.