From the new AJKO x Union to the new Jordan 5 , find out which sneaker releases are the most popular, which are the most expensive, and which new Jordans, Nikes, and more are coming your way in this latest installment of The Drop List.
The Most Expensive Sneaker This Week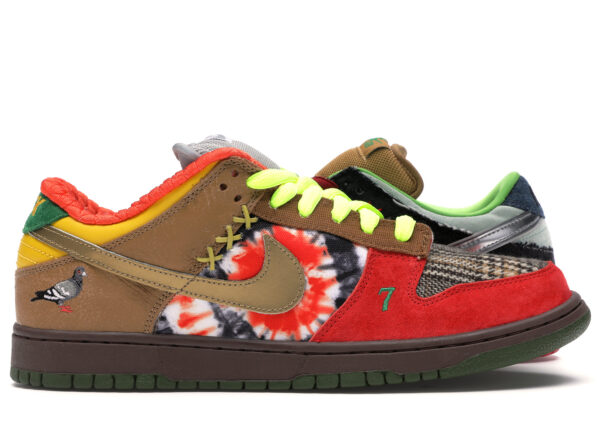 Coming in at a whopping sale of $12,302, the Nike SB Dunk Low What The Dunk was first designed by James Arizumi and quickly became one of the most coveted Dunk models to ever release. It was designed to be the "Dunk to end all Dunks." As you can tell from the design, this Dunk encompasses many styles and designs– later described as "painstaking, meticulous, and ridiculous on purpose." Some notable elements include the known Pigeon SB and neon Jedi laces. This Dunk needs no further explanation. Just look at it!
Best Sneakers Releasing This Week
Chris Gibbs and UNION have done it again. This edition of the AJKO 1 Low is transformative from its texture and materials to its hoops-to-street evolution. This crafted design delivers a unique look of suede, canvas and premium leather. Plus, the Swooshes are removable for a more versatile look.
Nike makes a pit stop in Houston, Texas for an incredible collaboration with Premium Goods. The Nike Air Force 1 x Premium Goods derived from the boutique's owner Jennifer Ford and her affinity for jewelry design. This collab reimagines the classic basketball silhouette through the lenses of timeless art and luxury. Both The Sequoia and The Bella blend texture and elegance in a beautiful way.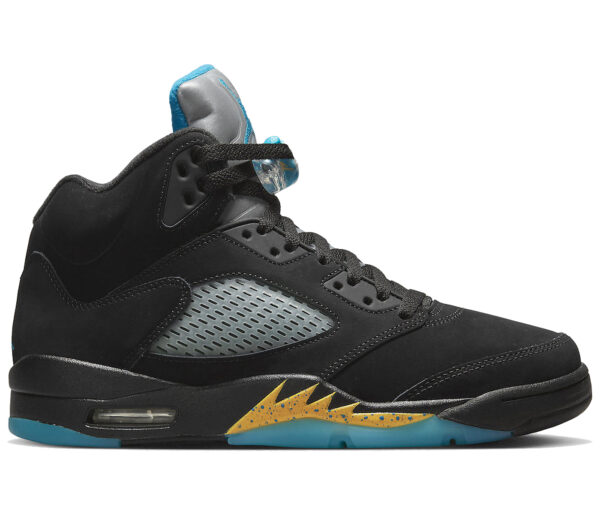 Dive into greatness with the new Air Jordan 5 Aqua. With its flawless colorway and classic AJ 5 design, this sneaker is swimming with hype. This rich color palette of black with subtle hints of yellow and teal makes this sneaker a must-have for any occasion.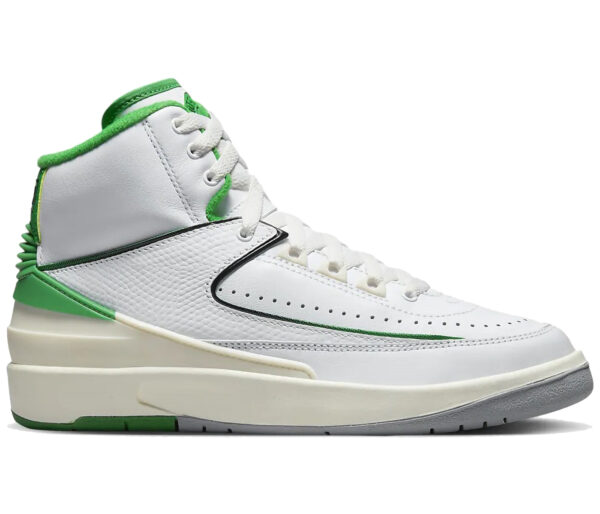 Are you feeling lucky? The newest Air Jordan 2 just released in a Lucky Green colorway and we can't wait to add this to our collection. Taking cues from theAJ 2's traditional color blocking, this sneaker continues to highlight its faux lizard skin, sleek lines, and minimalistic elegance for a refined look. This shoe has maintained icon status since 1986 and we're here for it.
If there was ever a sneaker that made me want to breathe, stretch, shake, and let it go– it would be the Nike ISPA Sense Flyknit Adobe & Sesame Desert Ochre. This tranquility kick mixes sustainable materials with meditative vibes. In addition to its san-rack pattern and venting padding, it is known to pull inspo from the peace of Zen gardens. Its plush midsole and extra calming airy Flyknit material will leave you floating on air – while the sleek lacing system ties it all together.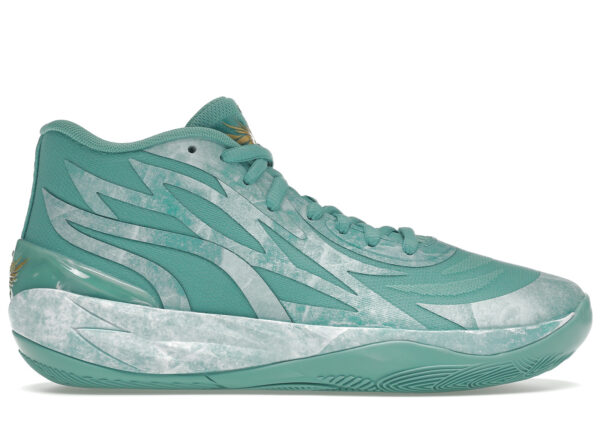 Might be second, but the Puma MB.02 is no runner up. The newest colorway is decorated in a Jade Green, channeling positive energy from the jade stone that is sure to bring luck to your game. Bold like LaMelo, this sneaker is infused with Puma's signature NITRO tech that'll take you above the rim, with a non-slip rubber outsole to help you cut across the court with precision. 
Editor's Sneaker Pick of the Week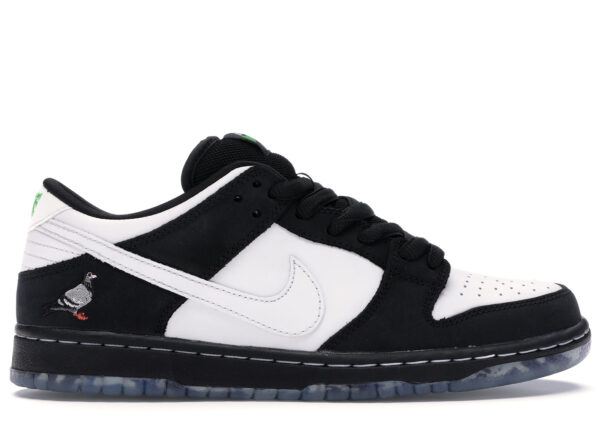 Jeff Staples is a creative visionary when it comes to sneaker designs, so I chose the Nike SB Dunk Low Panda Pigeon as my sneaker pick of the week. This collaboration was first released in 2019 as a tribute to Staple's Chinese heritage and features the iconic signature pigeon embroidered on the heel. The translucent rubber sole portrays a collage of the New York Post from the day after the release of the OG "Pigeon" Dunk that released in 2005. Not only is this sneaker aesthetically pleasing to the eye, it has so many stories to tell. Easy crowd pleaser.