There's something special about investing in an apparel or accessory piece that you can cherish for years. But that piece becomes even more special when you are able to hand it off to a loved one who will do the same with it afterwards. One of the joys of purchasing quality apparel is that it can make for a meaningful hand-me-down in the future. That term is often associated with things we didn't really want but needed to live with, but it doesn't have to be that way. Responsible investment shopping now can create opportunities to share your taste in apparel and accessories in the future. On StockX, brands like Moncler, Prada, and Stüssy consistently deliver styles that transcend the lightning speed trend cycles, and can be worn and cherished for years to come.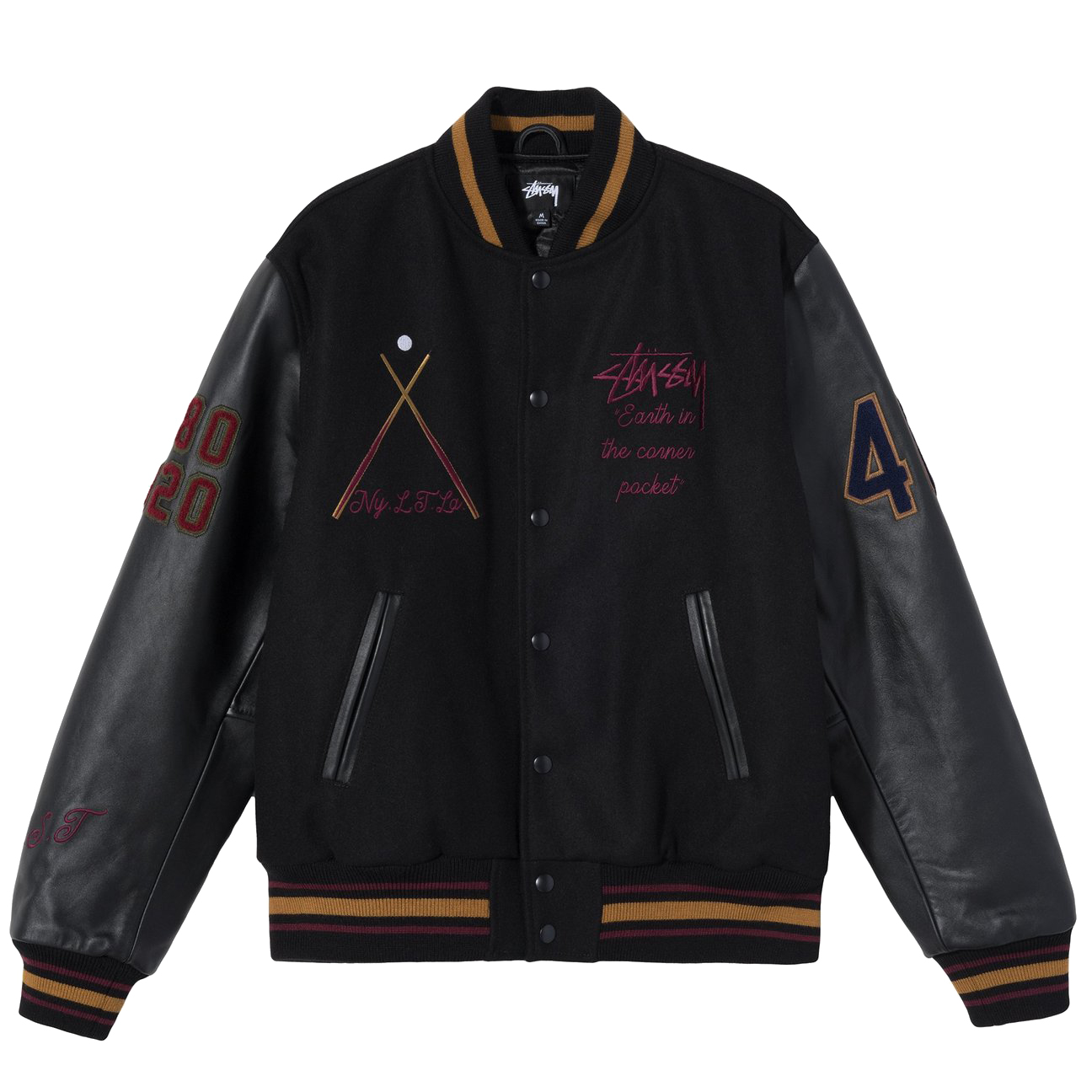 There are a lot of things to love about this Stüssy Varsity Jacket. First things first, the varsity jacket is a timeless style.No matter the trend cycle, there always seems to be a place for it. But taking things a step further, this particular jacket is deeply integrated into the history of streetwear's longest standing brand. Released in 2020 as a part of Stüssy's 40th Anniversary, this jacket delivers one of the brand's most iconic styles, the International Stüssy Tribe Jacket in an updated form. For those unfamiliar with the International Stüssy Tribe, it's a group of influential cultural figures who have been integral to the story of the brand. These jackets aren't made available publicly very often, and when they are, they're immediately scooped up. So if you're looking for a statement piece that will grow with you, hold its value, and be very easy to give to a loved one at some point in the future, Stüssy's 40th Anniversary International Tribe Jacket is the place to start.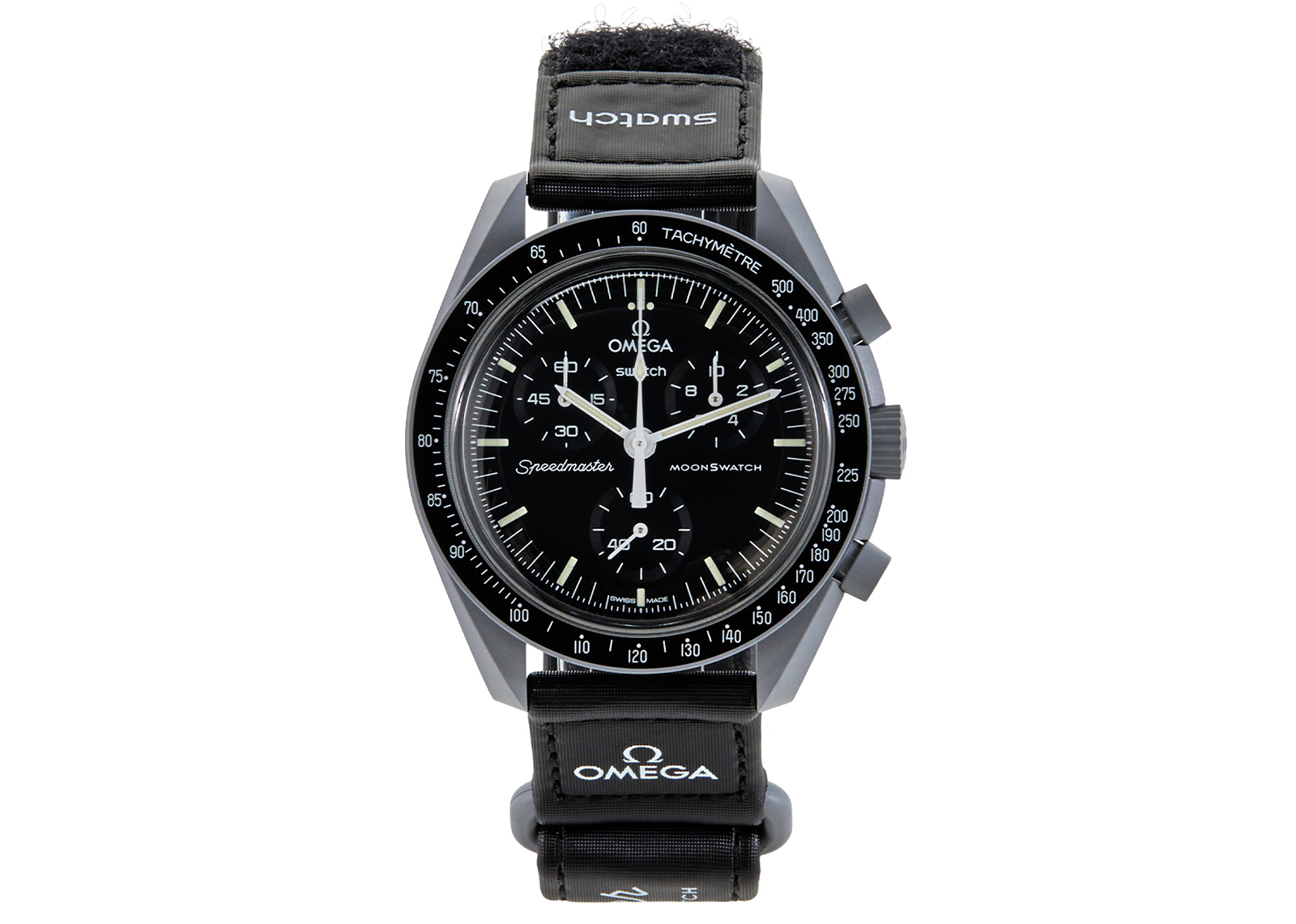 Earlier this year, two major players in the watch space came together for a surprising collaboration that captured the attention of more than just the watch world. Swatch and Omega teamed up for the first time ever to deliver the Swatch x Omega Bioceramic Moonswatch, which offers a more accessible take on Omega's esteemed Speedmaster Moonwatch, a timepiece that has become notorious for being the first watch worn in space and then to the Apollo 11 moon landing. The original Speedmaster Moonwatch design has been coveted for its rich history but with minimum entry points of approximately $5,000, it has long evaded some of its biggest fans. The Moonswatch collaboration delivered a playful twist through its interplanetary concept which modeled 11 watches after the planets, sun, and Earth's moon. It's well-known that watches can be utilized as investment pieces and the Swatch x Omega Bioceramic Moonswatch is no different.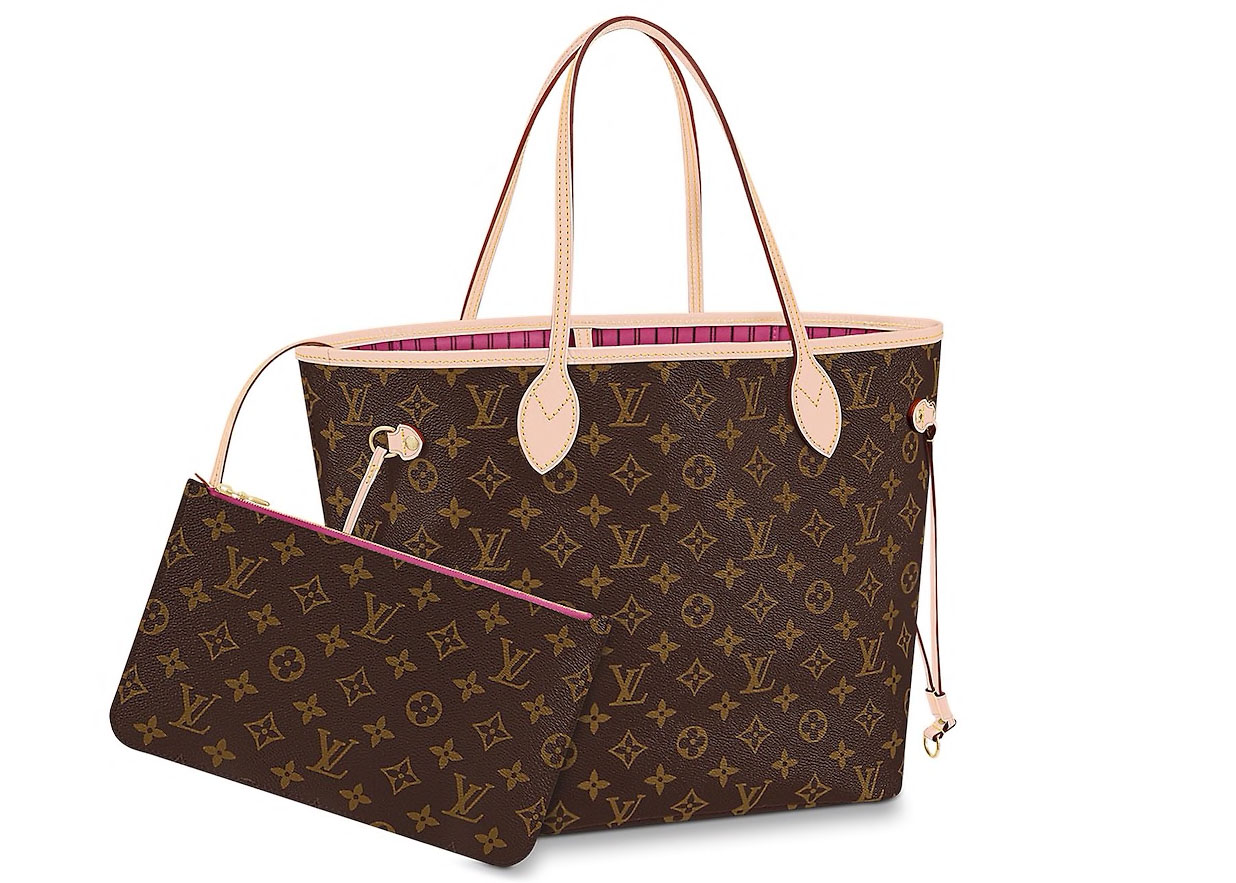 Held in contrast to the long and storied 168-year history of Louis Vuitton as a brand, the Neverfull Bag is still in its relative adolescence. Created and released for the first time in 2007,  the Neverfull has become one of Louis Vuitton's most identifiable and popular offerings. Though the tote-like bag appears delicate and light, it's cowhide handles are said to be able to hold more than 200 pounds without breaking. It's truly crafted to be a do-it-all tote bag, made from a waterproof, scuff proof, tear proof canvas material and as its name suggests, it's meant to hold everything you can put inside it without ever really filling up. In the time since it's release, it's become one of Louis Vuitton's most sought-after, pre-loved bags, and its durability and timelessness mean it's likely to age well. This makes the Louis Vuitton Neverfull a perfect piece to grab for yourself now, with the intention of handing it down to a loved one or reselling for a profit in the future.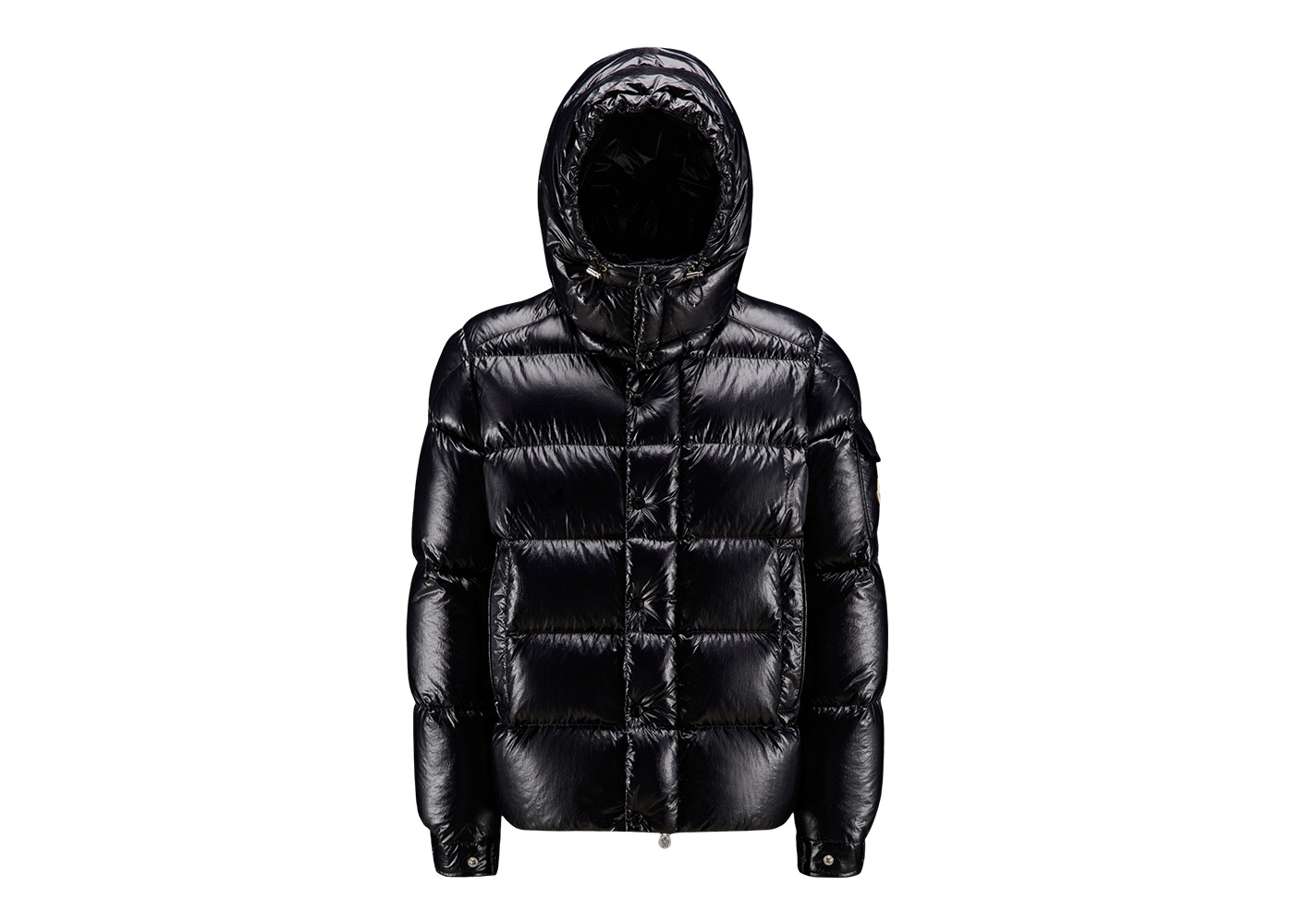 There is likely no brand in the luxury and high-performance outerwear space more iconic and storied than Moncler. Founded 70 years ago in the mountains near Grenoble, France, the brand created their first Down Jacket specifically for their employees who often worked in intensely cold temperatures. Since then, the brand has been worn to summit some of the world's harshest mountain climbs, appeared in the Olympics, and became a public company in 2013. Their Maya Jacket is the brand's most popular, delivering an easy to wear down outerwear silhouette that's fitting for both the city and the slopes. Because Moncler's jackets are made with some of the world's highest quality materials, they're built for lasting performance. That means that if you take care of your jacket, it should last long enough to make for a meaningful hand-me-down to a family member or friend in the future.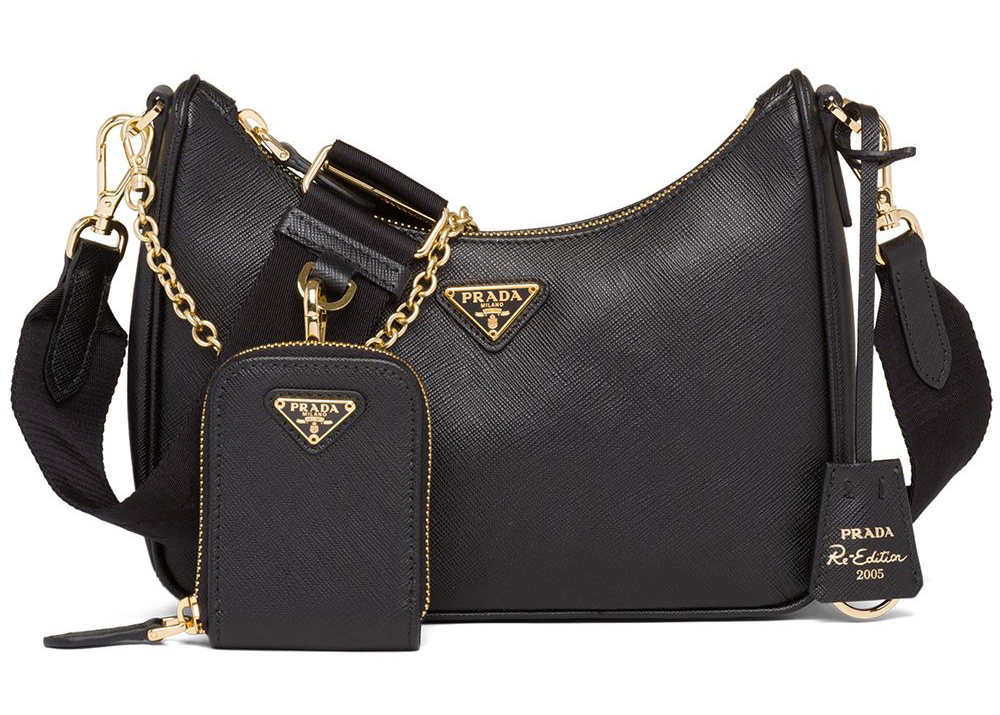 The recent resurgence of Y2K-related trends have brought the 2000's back into view for at least the immediate future. Though the trend is likely to come and go, these cycles tend to solidify pieces from their time-periods into certified classics. This is undeniably the case for Prada's Re-Edition 2005 Shoulder Bag. The reinvigorated Prada Shoulder Bag delivers the most iconic bits of both the original 2000 and 2005 Nylon Prada Bag with the added touch of an additional luxurious leather pouch. As a powerhouse in the luxury fashion space, nearly anything Prada touches turns to gold, which makes this Re-Edition 2005 Shoulder Bag a great pick for both investment and longevity.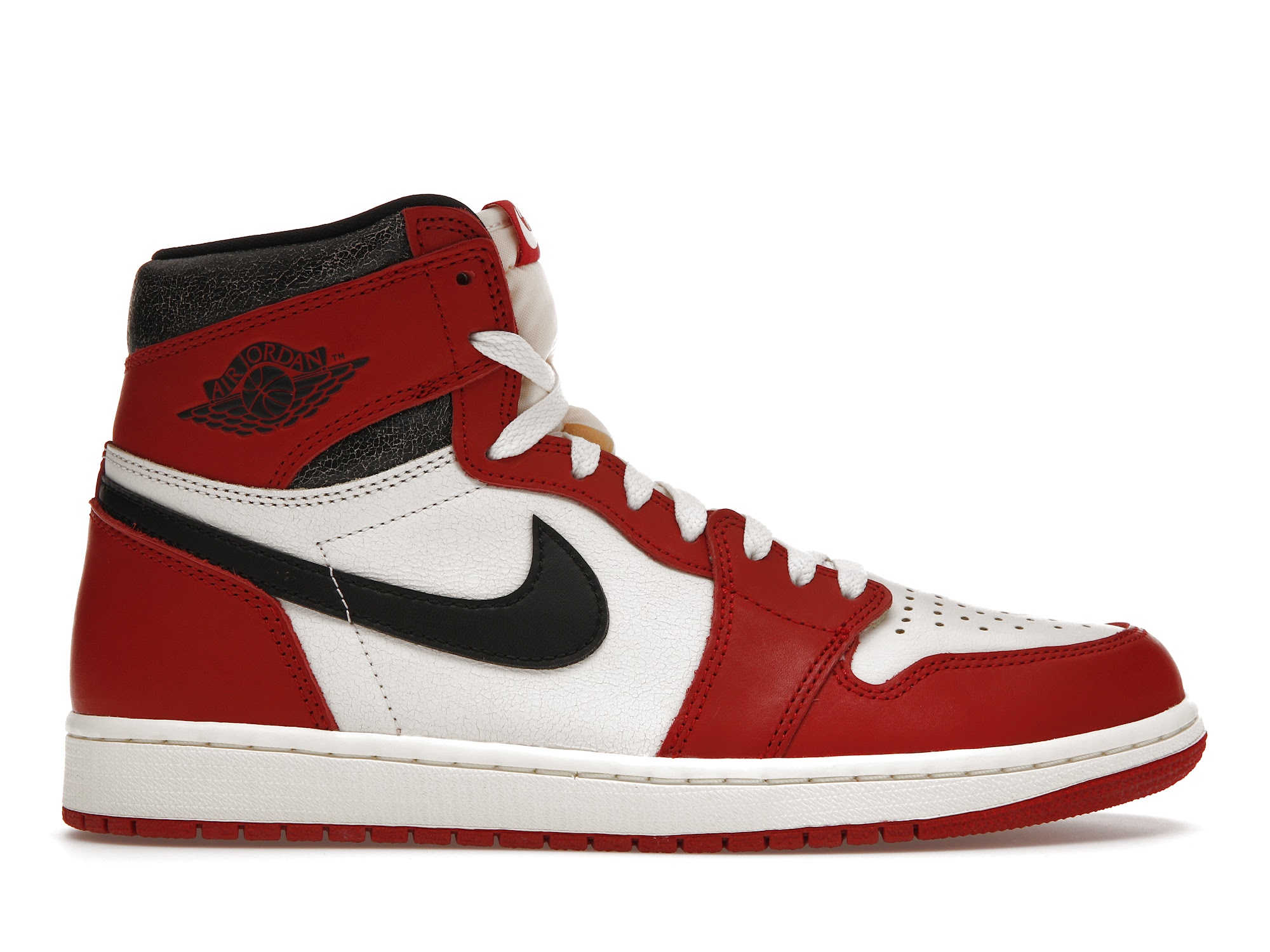 It's not totally unusual for sneakerheads in 2022 to purchase a pair of sneakers to put on ice and preserve for an extended period of time. Jordan Brand's recently released Jordan 1 Retro High IG Chicago Reimagined Lost and Found is a shoe that emulates an aged, worn-in version of MJ's most iconic silhouette and colorway. As the debut model of the Jordan line, the Jordan 1 High Chicago comes with a storied history of greatness, which makes it the kind of sneaker that, if preserved well, would make an incredible gift to a loved one in the future.