Whether you're looking for a late-season switch-up or buying a holiday gift for that sneakerhead who is impossible to shop for, you cannot go wrong with an Air Jordan collaboration. The most celebrated brand in footwear history has an unmatched archive that other brands and collaborators trip over themselves to get a piece of, and the results have reshaped the community and culture. Unless you're new to the game, these are the Jordans that you wish you got, and if you're shopping for the impossible gift receiver, these are the shoes your loved one is still losing sleep over.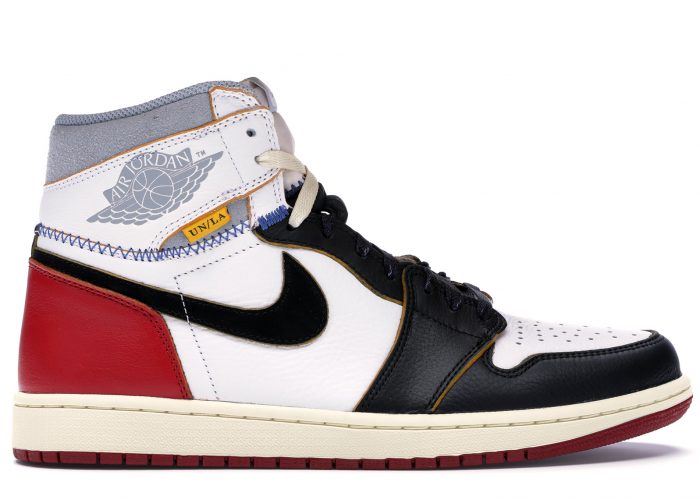 Los Angeles' Union LA has become a staple in the Jordan collaboration space with at least two more drops in the future, bringing their collaborative history with the Jumpman to almost 10 pairs. But the story started with a duo of Air Jordan 1s that were made to look like the Frankenstein mashup of OG Jordan colorways. The Blue Toes stole the show the day they dropped, and the months afterward, with a UNC vibe body under a Bred-styled throat. But, as time goes on the Black Toe colorway is inching up and is poised to take the crown. With a body of the Jordan 1 Black Toe and the throat of the Neutral Greys, these Union LA Black Toes are supremely wearable, match all the color classics, and remain a huge flex despite their relative subtlety.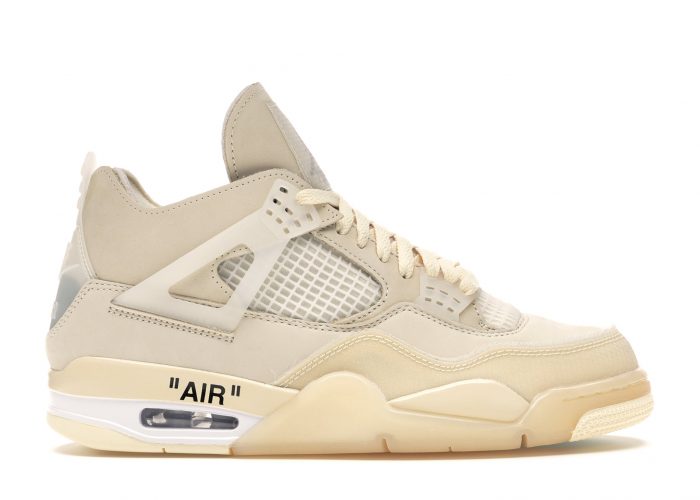 When Virgil Abloh began his collaborative relationship with Air Jordan, not only did it shift the direction of footwear for years to come, it even affected Jordan Brand itself. Before the first pair of Off-White Chicago Jordan 1s, much of what made Jordan Brand was untouchable: the Swoosh, construction, and even materials. But when those Off-White Chicago 1s dropped, the brand (and the world) learned that sometimes innovation is more important than sanctity. The first Women's exclusive from the collaboration was this pair of Sail Jordan 4s, a shoe that took advantage of the color and texture variations introduced in the collaboration without the relative volume that Off-White has become known for. While not as recognizable as the Jordan 1 collaborations, this pair has become an elevated streetwear staple for all genders, and we expect to see it flexed for years to come.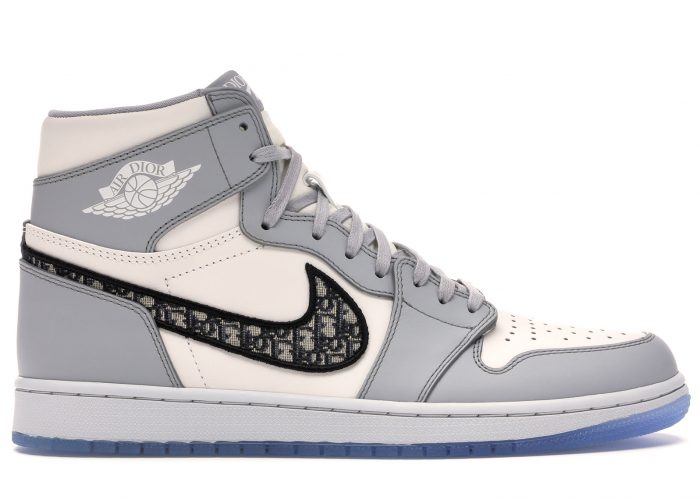 Any discussion of the "Top Jordan Collabs" must include the Dior Jordan 1s, one of the true Black Swan sneakers of the last few decades. Released in tiny numbers at a sky-high retail price ($1000), the shoes were practically impossible to come by and remain one of the hardest flexes. The sneakers themselves are pretty tame: grey and white leather sit on an icy outsole. The only design detail of note is the Dior monogram print that appears on the Swoosh. This release also included a Dior Jordan 1 Low that is almost as awesome, but there's something about the height with these colors that rounds out the shoe and makes them feel complete. It's the scarcity and price that make these sneakers what they are. We would never try to affect your decision between these or a car, but at this price point, that's a real choice.
"Supreme" is a name that's more frequently paired with "Nike", but this release of collaborative Air Jordan 5s was one for the books. Dropping in three colorways, black, white, and Desert Camo, the oft-used embroidered heel number reads "94", the year of Supreme's founding, rather than one of Michael Jordan's game-worn numbers. The Supreme logo mark can be seen under the rubber mesh on the quarter. While the black and white pairs are probably more wearable, there's something about a Desert Camo that feels true to Supreme's heritage and mark on the industry. So, if we had to choose, we'll go like John Cena and disappear into the wild.
You may be hearing a lot about another Jordan 2 collaboration, and that's great, but if we're really looking at what brought the Jordan 2 back into collective consciousness after being largely forgotten for 30 years, Don C's trilogy of takes is what did it. The first drop, done up in a rich Varsity Royal, introduced Don's luxurious POV to the relatively utilitarian silhouette. Quilted leathers, deep suede, and a smooth leather lining elevated the sneaker to new levels. The colors that followed (Beach and Arctic Orange [code for "pink"]) definitely popped off, but the Varsity Royal remains the calling card for the collection.
Before KAWS became the preeminent collaborator and marketer he is today, he dropped this pair of collaborative Jordan 4s that shocked the world (at least a little). KAWS had certainly released footwear before (most notably with Nike, but let's not forget Vans, Bape, and even DC Shoes), but this pair released at a moment where sneakers were really starting to get their shine in larger popular and fashion culture and were designed as an all-over grey colorway with a nubuck covered midsole and glowing outsole. Eagle-eyed fans will catch stitching on the upper that outlines KAWS' famous gloved hands illustration. A little bit after the grey pair dropped, an ostensible black "Friends & Family" pair hit the market, but the grays are the classics.
You probably didn't expect to see these on this list, did you? When the Public School x Air Jordan 12 first dropped it created a fire-storm that launched Public School into the pantheon of top-tier collaborators. This was in pre-Off-White collaboration days when Jordan Brand was slower and more constrained with collaborations, so we didn't see much more from Public School after this sculptural grey nubuck take on the Retro sneaker. A couple of pairs of 15s, a few more 12s, and even a pair of Jordan Horizons have dropped in the years since, but Public School has caught more shine in recent years for their progressive work on the Air Force 1. But it's the first 12 that launched the relationship and remains a quiet classic to this day.
Shop the Best Jordan Collaborations