For the last two weeks, Westside Gunn returned to the desert stage of Coachella in the midst of an onslaught of excitement to perform with the other members of Griselda and the Griselda family, like Benny the Butcher and Conway the Machine. We were able to grab him right after one of their sets to get the rundown on that experience. He talked about the performance on the Coachella stage, his favorite moment of the set, and why he chose to wear a pair of sneakers that only hardcore sneaker fans will recognize.
StockX: Can you introduce yourself to the audience?
Westside Gunn: It's Westside Gunn, the FLYGOD himself, man. We at Coachella, man, '22.
You just crushed that performance. How'd it feel to be on stage?
Oh man, it's good. The first time we did it was five years ago. We had just signed to Shady Records, man, and we came out here. We only had one song out, nobody knew who we was, man. So, five years later, come out doing DR. BIRD'S, it was legendary, man. My favorite part, man, "Tell Virgil write 'Brick' on my brick", man. Rest in peace, Virgil, got to say that, man, in front of the Coachella crowd, it was dope.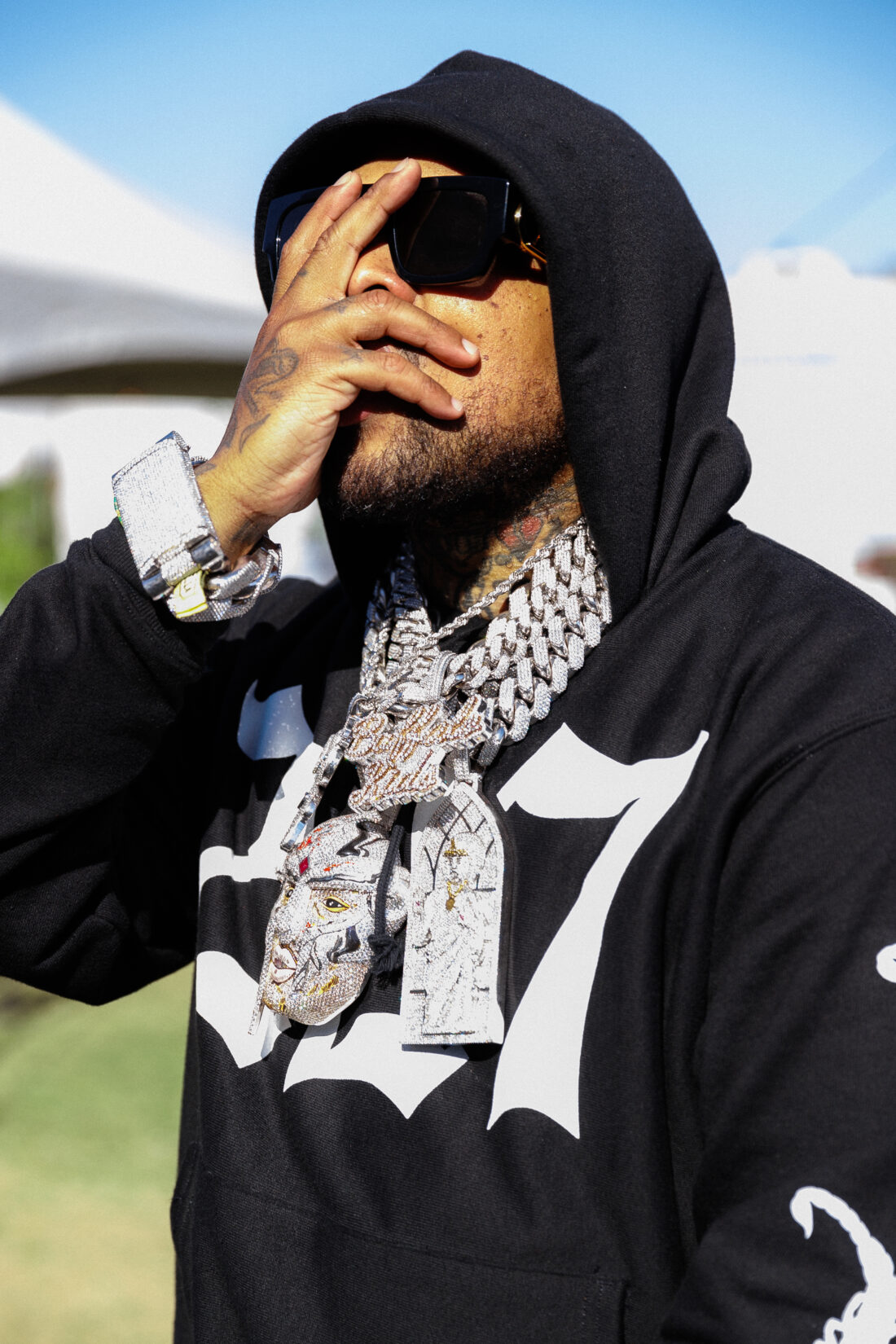 What do you got on tap next?
Man, I'm working on everything, man. The fashion is where it's at, my curation is where it's at. We had a line down Fairfax [for the Bochella release at Apt.4B], it went to the corner then busted right, and then it went to that corner and busted right. We had that line like that for seven hours straight yesterday, the longest line Fairfax had probably ever seen, and now we here at Coachella the next day.
What sneakers are you rocking with right now? What's your favorite sneaker at the moment?
I like my Doom Dunks, man.
Legendary.
Rest in peace, Doom, man. A lot of people can't even get them, I like to dog mine, just cause I got two pair.
Damn.
Man, rest in peace, Doom, man. But I love my Doom Dunks. I get everything, that's the thing about me. I love the Union Jordans, that's the newest thing right now. Everything that come out, I get, so I'm the fly guy, man. There's nothing I don't have.