Briana King is Built Different.
The skateboarder, model, activist, and community organizer has opened herself and her heart to us, showing how she creates spaces for women and others like her, ensuring that folks who may otherwise not have community centers can find places of comfort and belonging. It's a monumental responsibility and an effort that will never end. That's why we're not only thrilled to have Briana King as one of the official Brand Ambassadors for StockX, but also as a subject in our Built Different series, a program that highlights how women forge their own paths. We invite you to gain more familiarity with the ongoing project and how King fits into it.
Once you've done that, we expect you'll be smitten by the looks Briana King turned in the gorgeous imagery. To help you out we've compiled all the looks she wore during our Built Different production and invite you to grab whatever sparks your fancy right here on StockX.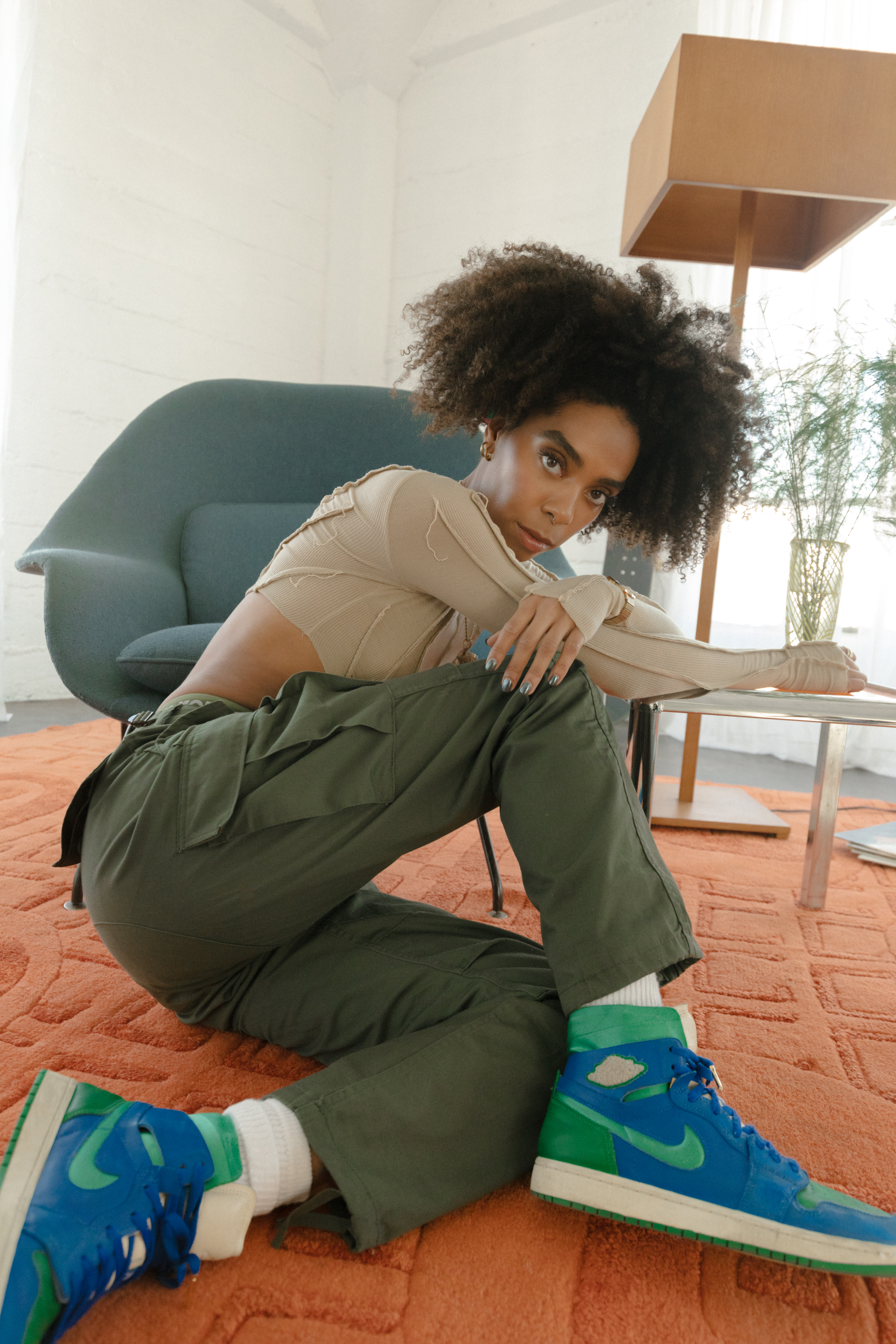 It's important to remain comfortable in any situation, and King proves that with this look. Especially when faced with a situation, or an environment, that seems hostile to your presence, a projection of comfort will prove to those around you that you belong. King is laced up in a pair of Aleali May's collaborative Jordan 1 Hi Zoom Air CMFTs that play with satin, leather, and chenille in rich tones of blue and green. The sneakers include a special retooling to make the shoes even more comfortable than the OG designs. King utilizes a special Olive pair of Supreme x Hanes Boxer Briefs for a cheeky detail but ties the entire look together with a blockbuster watch. The Gucci Grip is relatively new to the scene, debuting in 2019, and uses a rotating dial instead of watch hands to show you the time. Plus, the designs were inspired by the world of skateboarding, making this the ideal watch for King.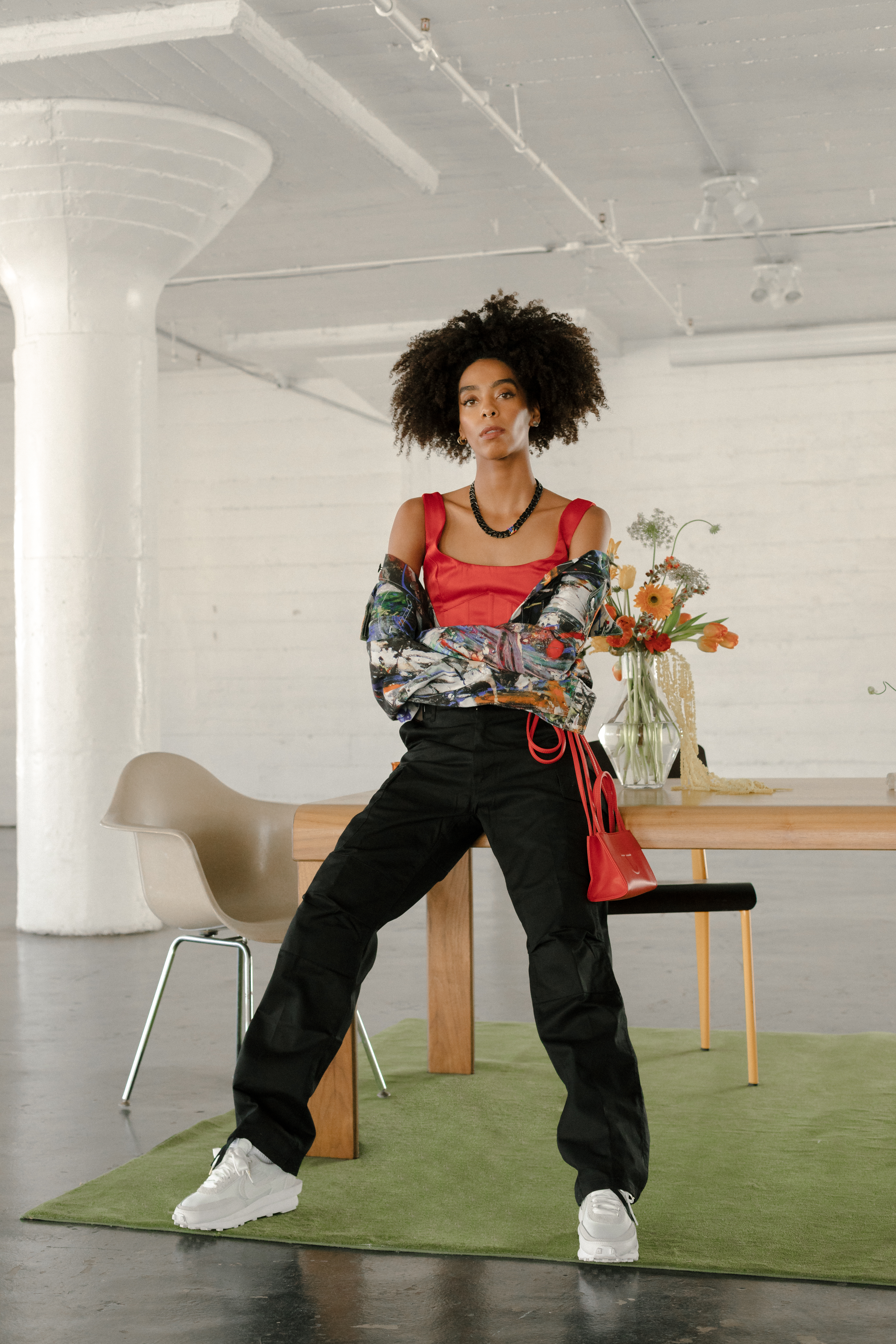 Sometimes what prevents broad inclusion is the maintenance of social separation within constructs like gender, and a well-styled outfit can work towards dismantling those constructs – or at least expectations. This look features a traditionally feminine and fitted scoop neck top paired with a roomier pant that evokes more masculine postures. King keeps the innovative tension intact with a pair of bright white sacai x Nike LD Waffles on her feet that gain heft from their double sole. The weighty Louis Vuitton LV Rainbow Chain Necklace in Ruthenium gains more gravity on account of the black metallic coating but maintains a sense of humor with the iridescent LV logo. Finally, a small Red Telfar Shopping Bag doesn't hold a lot, but it does make a bold statement that the bag is an accessory and a part of the look; it doesn't need to justify its presence. Liking a bag is reason enough to carry it.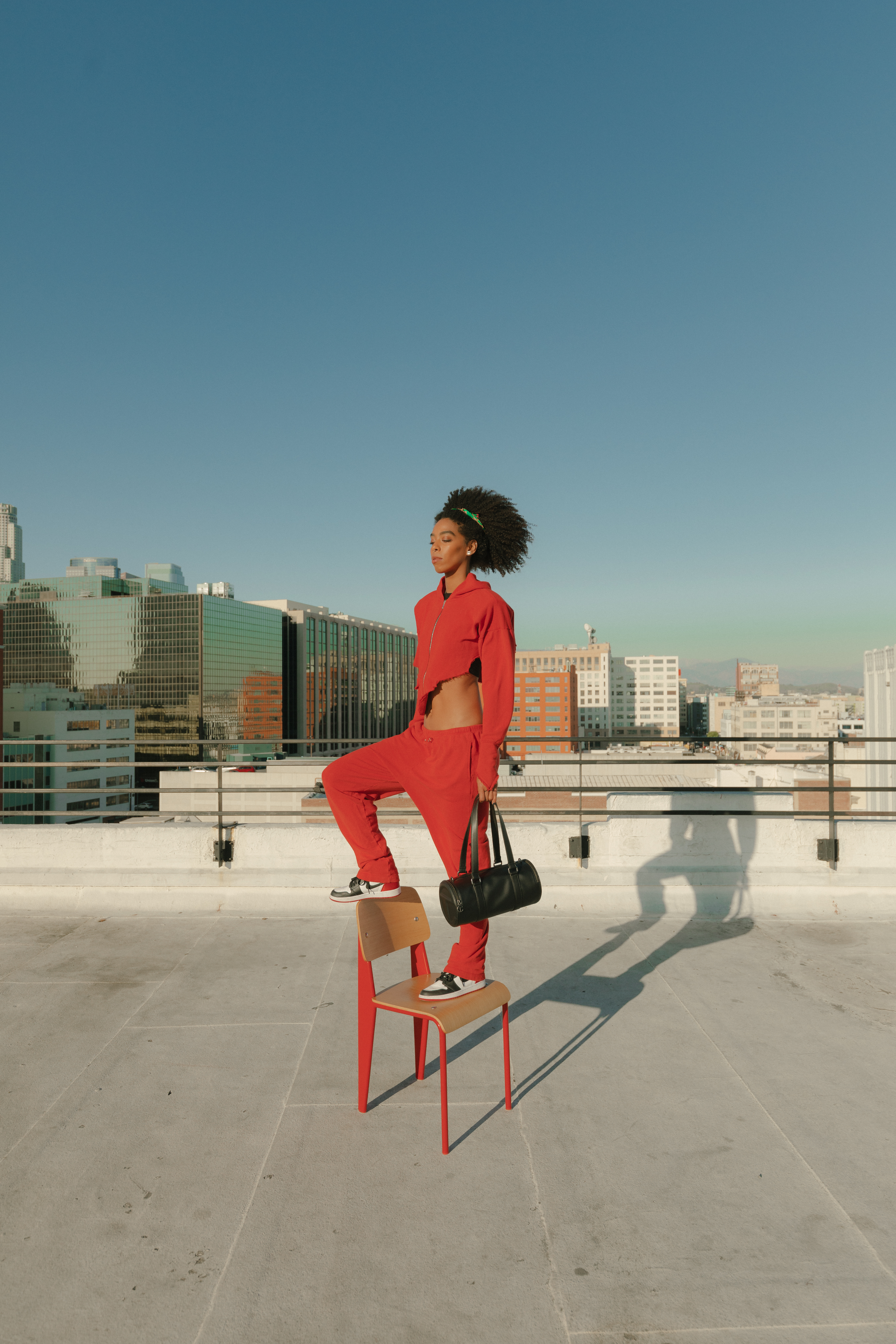 Shirley Chisholm famously said, "If they don't give you a seat at the table bring a folding chair," and while Built Different is all about creating your own table, that doesn't mean you can't do some amazing work with a well-placed chair. Briana King is ready for the next step in this all-red sweatsuit that she's paired with a Medium Telfar Duffle in Black. This bag is one of the newest designs from the "Bushwick Berkin" brand and has caused an onslaught of well-earned attention for its sleek look and portability. You'll recognize a familiar pair of Jordan Black Toes on King's feet, but they're a little chicer than the traditional. As Jordan Brand was in the early stages of strengthening their Women's program, they released a number of OG Jordan colorways with satin detailing, and these Jordan 1 Retro High Satin Black Toes feature a shimmering satin heel wrap. It's just the right amount of sleek sophistication to give any look the next step up.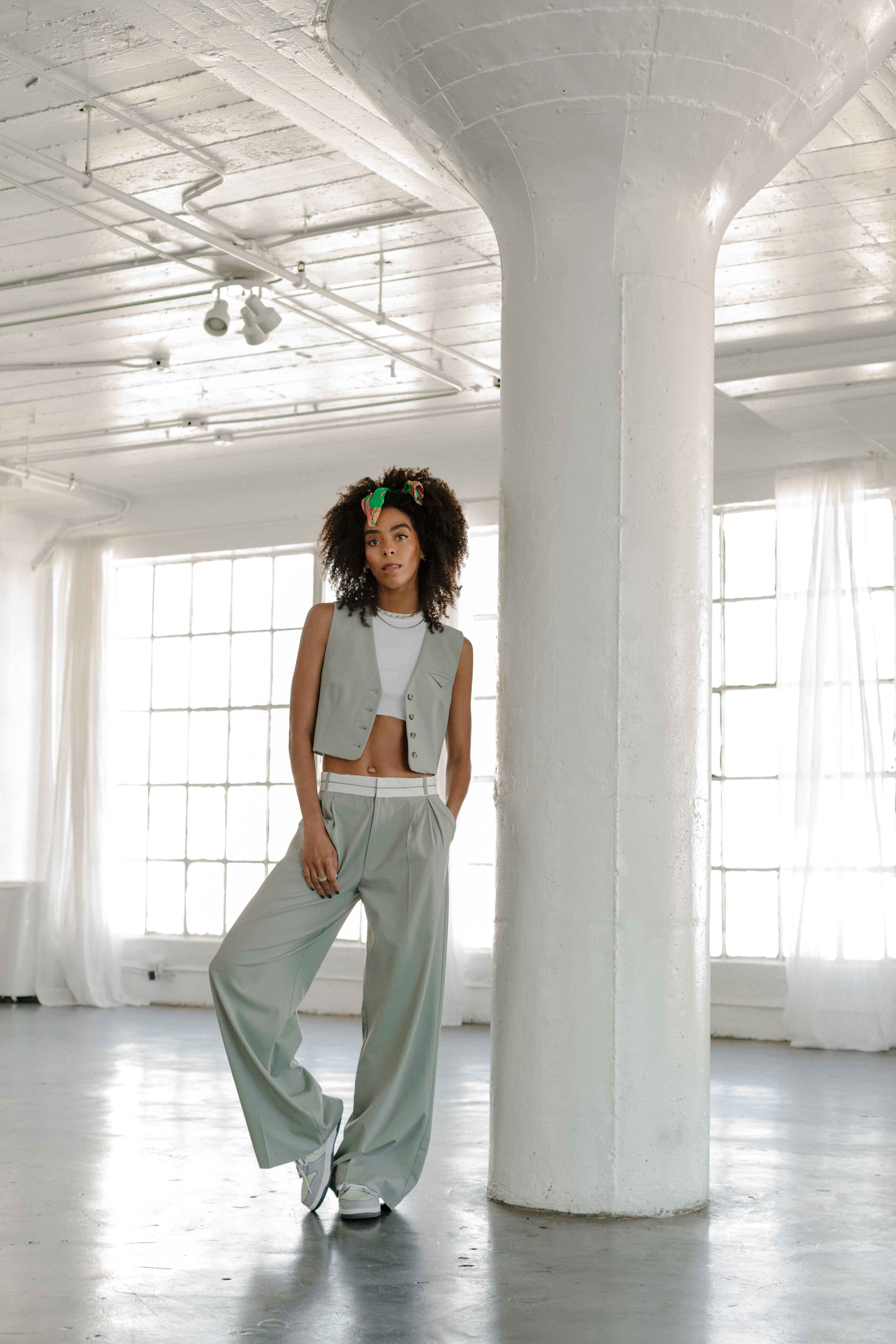 Nothing says "fresh" quite like a minty green fit. In this look, Briana King is fully decked out in light green, a color that Telfar calls 'Double Mint' in their line of bags that match perfectly. The pastel tones are mirrored in the Union LA x Nike Dunk Low Passport Pack done up in Pistachio. The muted tones of King's Dunks are brought to you by a sheet of translucent ripstop overlayed on top of the leather that wearers are invited to peel off. This reveal is a great reminder that there's always more than meets the eye and that our perception is limited only by our imagination.