Believe it or not, tennis is a very fashionable sport. From Andre Agassi's Nike Air Tech Challenge II to Venus and Serena's iconic beaded braids, the sport is filled with athletes showing off their unique style. It's one-of-a-kind style has influenced this year's top trend, tennis core. The US Open just wrapped in Queens, New York, and was another stage for the athletes to display, not only their talents but also their on-court looks which only makes tennis core stronger. Check out these styles and accessories from StockX that will go well with your on- and off-court look.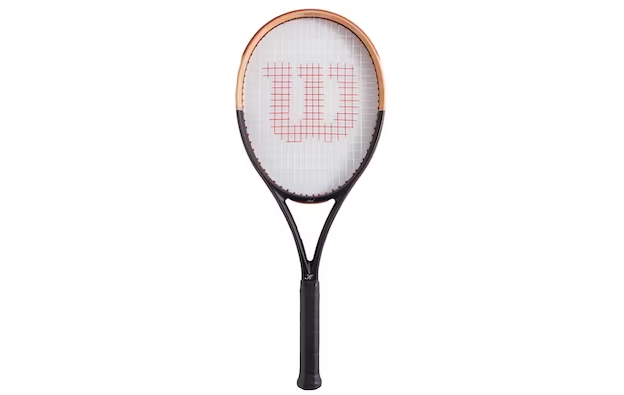 When it comes to collaborations, Kith's portfolio of partnerships isn't something to overlook. Each project stems from a personal story meaningful to Kith's founder, Ronnie Fieg, and births quality products. This year, Kith added Wilson to their list of partners and dropped a capsule of elevated items. Although the collab features a wide range of products, their most popular pieces are accessories like the Kith Wilson Ultra100 V4 Tennis Racket. The racket is crafted with graphite composite for a lightweight feel to your swing. Joint Kith and Wilson insignias are located throughout, further solidifying this collaboration.
Does anyone else just love the smell of freshly opened tennis balls? I can already hear that *pop* sound now when you tear off the metal seal. The Kith x Wilson Regular Duty Tennis Ball Set brings hype and sport to the court. Also, you'll get that satisfying smell when you open it up for the first time.
The adidas Originals x Sporty & Rich V-Neck Sweatshirt screams tennis core at its finest. It reminds me of those original, early 20th-century cable knit v-neck sweaters you would see in vintage ads for elevated tennis garments. This Sporty & Rich sweater remixes that fabled classic with a less boxy feel and a shorter cut.
The Swoosh brings back the Nike Mac Attack OG Light Smoke Grey. The sneaker was made popular by the king of the court himself, John McEnroe, in 1984 when he wore them during his Wimbledon match. Today, the sneaker makes its official retro comeback, nearly 40 years after its release. There are a few new colorways of this sneaker but nothing beats the original, Light Smoke Grey look.
When most think of a tennis sneaker, a low-cut white sneaker usually comes to mind and nothing fits that mold more than the adidas Stan Smith Core White Navy. adidas introduced the sneaker in 1963 as their first stab at a tennis sneaker. The sneaker wasn't officially associated with Stan Smith until 1978 and has stuck ever since. With white leather uppers and a straightforward design, the sneaker is great for the Wimbledon court and as a casual everyday pair of kicks.
The proper attire for tennis is always accompanied by a pair of shorts. Fear of God Essentials Running Shorts is perfect for your next match or as a casual go-to. The shorts are constructed from a Taslan nylon material which are extremely flexible, great for lunging and running freely.