StockX BreakX June 4th 2022 featuring Infamous Wu and Breaking Swipes
Purchase includes 4 sealed packs opened during our livestream event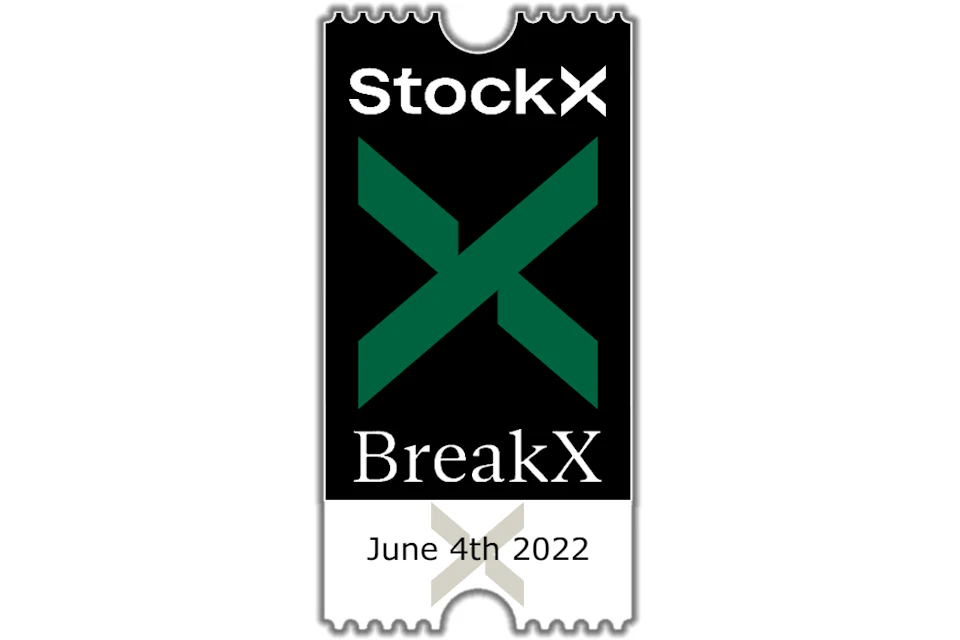 ---
Product Details
Product Description
StockX is hosting a BreakX event on June 4th. Each StockX BreakX purchase includes four sealed Pokemon Astral Radiance packs, each containing ten cards and one insert as well as a slot to have your packs opened live during the livestream event. You can tune in to the StockX Youtube account to watch your four sealed packs be opened live during the StockX BreakX event. Your cards, along with an 80 count pack of BCW Elite card sleeves will be shipped to you following the BreakX event.

Purchasing for this BreakX is available now and will close on June 2nd at 3PM PDT. You will receive an email the morning of June 3rd with information on your schedule timeslot and details on how to join the live stream. The StockX BreakX event will take place on June 4th, starting at 12PM PDT / 3PM EDT, where all sealed packs will be opened live on the StockX Youtube account. With each spot you purchase you will receive four Pokemon Astral Radiance Booster Packs that contain 10 cards (and one insert) and an 80 count pack of BCW Elite card sleeves.

Grading: The top 20 most expensive cards with the highest value at the time of the event will be sent to Beckett Grading Services with an estimated turnaround time of 10 days. In the event there are duplicate cards which create more than a total of 20 cards, we will also have those cards sent in for grading. You will receive a second email after the break if your card is selected for grading. Your non-graded cards will be shipped to you separately shortly after the break.

Shipping: All non-graded graded cards will ship out within 2-3 business days after the break using standard shipping methods, at which time you will receive a separate email with a tracking number.

Codename: You will receive an email a few days before the break with a link to the breaking agenda. Your time slot will be indicated by your first name, last initial, and the state of your shipping address (e.g. Brian P. / Texas). Please ensure you have a shipping address on file and it's up to date for the agenda to show your slot accurately.

NFT: As part of your StockX BreakX purchase, you will receive a "StockX BreakX June 4th 2022 featuring Infamous Wu and Breaking Swipes" NFT which will be available in your StockX Portfolio. An image of the NFT is represented by the first image above. The NFT will not be required for entry into the live stream. The NFT will not be available for secondary trading at anytime. Once the BreakX event is over, the NFT will be redeemed from your portfolio. The NFT cannot be voluntarily redeemed by the holder for any physical products in the future. You can learn more about NFTs on StockX here.

Fine Print: The BreakX event and the related NFT are not affiliated or associated with, sponsored by, or officially connected to Pokemon or any of its subsidiaries or affiliates. Any Pokemon name(s), use and trademark(s) used in connection with the BreakX are all the property of Pokemon and are used solely to refer to the physical products purchased as a part of this BreakX experience. For more information on official Pokemon products, please visit www.pokemon.com.