Nike Air Max 1
CLOT Kiss of Death (2021)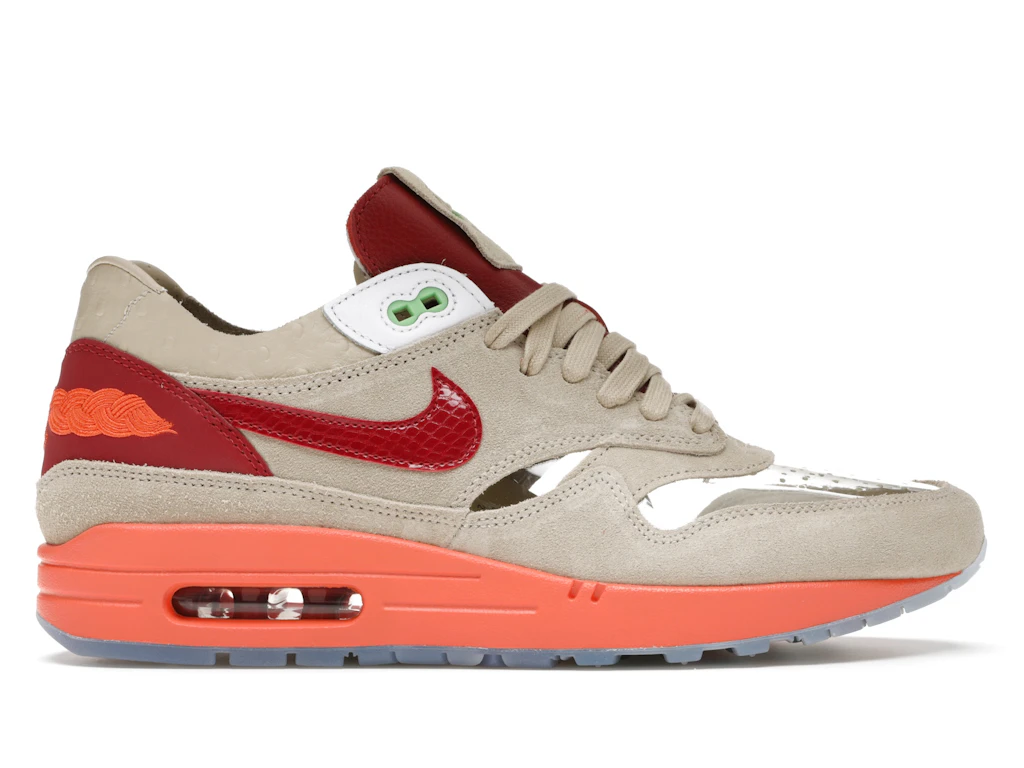 ---
Dettagli prodotto
Colorway
Net/Deep Red-Orange Blaze
Data della release
27/03/2021
Included Accessories
Half Translucent Clot Tissue Paper, Red Flat Laces
Descrizione prodotto
Nike e CLOT collaborano da lungo tempo e nel 2021 hanno riproposto le Nike Air Max 1 CLOT Kiss Of Death. Le sneakers hanno fatto il loro debutto nel 2006 e ora il paio originale è in vendita su StockX a più di 1.000 $. Questa nuova proposta del modello originale esaudisce i desideri dei molti fan delle Air Max che non sono riusciti ad acquistare il paio 15 anni fa e negli anni seguenti.

Per Edison Chen, fondatore di CLOT, l'unico obiettivo della sua collaborazione con Nike è ridurre le distanze tra cultura orientale e occidentale attraverso il design e la storia della tradizioni cinesi. Le Nike Air Max 1 CLOT Kiss of Death riescono nella missione, mescolando design innovativo Nike e filosofia cinese focalizzata sui punti di pressione sul piede. La tomaia è realizzata con materiali semitrasparenti: il piede è il centro dell'attenzione. In linea con questo tema di semitrasparenze, la scarpa sfoggia una suola icy-blue con una stampa di uno schema dei punti di pressione sul piede. Ci sono anche dei dettagli esclusivi, come la similpelle di serpente sullo Swoosh e texture struzzo sul collare.

Le Nike Air Max 1 CLOT Kiss Of Death sono uscite a maggio 2021, con un prezzo di 150 $.