Jordan x J Balvin Socks
Blue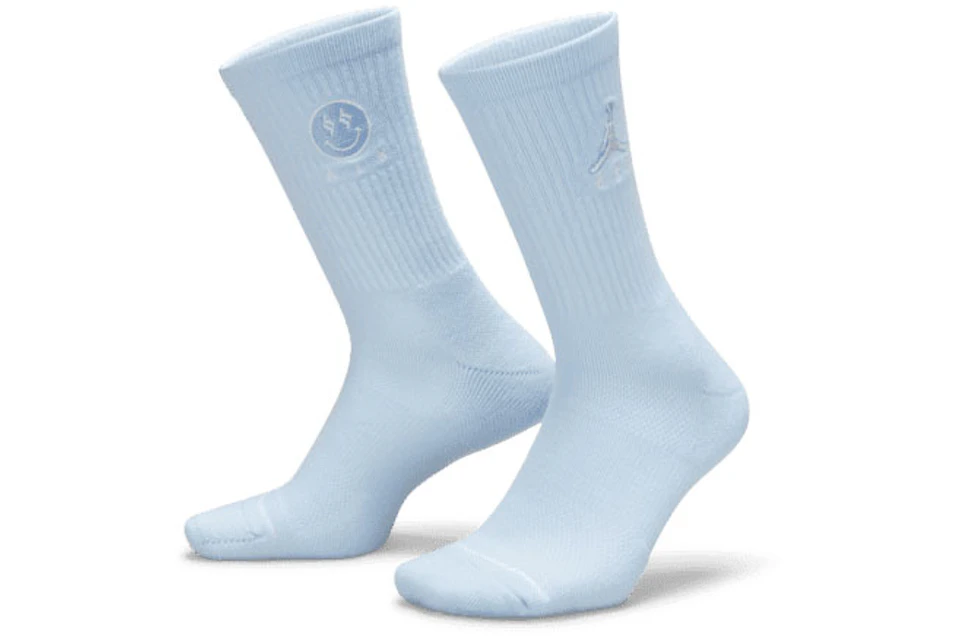 ---
Product Details
Product Description
The Jordan x J Balvin Socks Blue has the Jumpman logo printed on one side and a smiley face, the signature of the Colombian musician, on the other.

The socks are blue in color and are made from 96% Polyester, 3% Spandex, and 1% Nylon material. The socks also have got rounded toes and ribbed details at the top. The heel and toes have a reinforced material, whereas the upper part has a meshed fabric. Another detail is the stitched logo printing on their sides.

The Jordan x J Balvin Socks Blue were first released on the 15th of September, 2022. Originally, the retail price was $14.