drew house mascot deconstructed hoodie
polka dot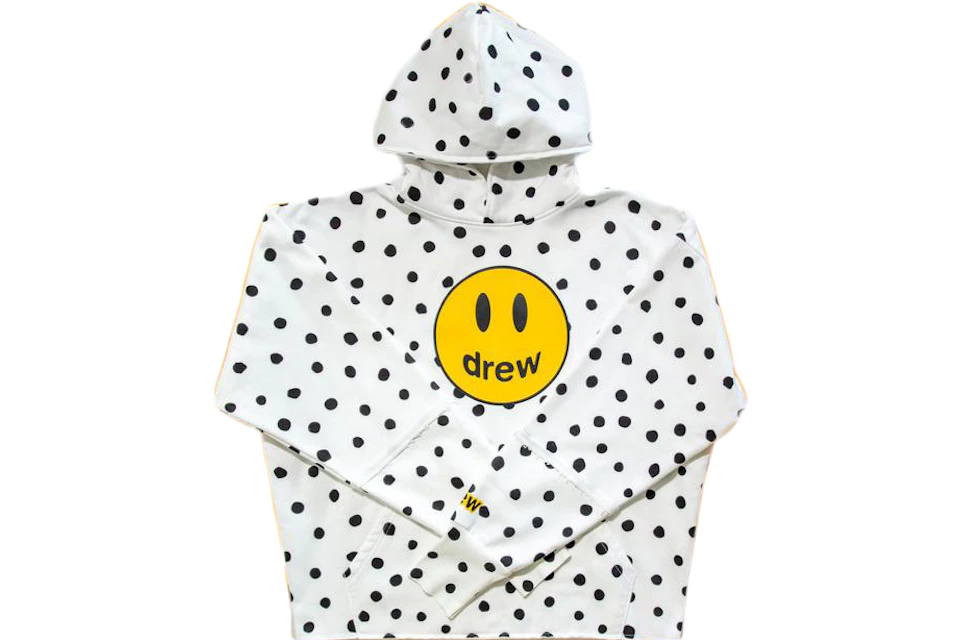 ---
Product Details
Product Description
Drew House was founded by Justin Bieber in 2018 and this particular hoodie was released in early 2021.

This hoodie features an all-over polka dot print and a screen printed Drew House Mascot logo on its chest. The hoodie has also been created to give off a distressed look, including deconstructed sleeve details and a cutoff raw edge hem on the bottom.

This Drew House Hoodie was released on February 19th, 2021, at the retail price of $148 USD.