The summer is all about showing off fits and staying cool in the process, and a sneaker like the Alexander McQueen Oversized sneakers is the perfect low-top luxury option for your summertime fit. If you're unsure how to style these sneakers, or just need a suggestion for an accessory to match, check out StockX to help put together A Perfect Fit.
Alexander McQueen has been at the forefront of British fashion since his start in 1992. McQueen founded his brand with the inspiration of "a love of nature and understanding of British history," says global luxury group Kering. Despite McQueen's passing in 2012, the brand continues to create unique and innovative pieces like the Alexander McQueen Oversized sneaker. The sneaker first made an appearance in 2015 and debuted as part of Alexander McQueen's spring/summer collection. That same year, the adidas Stan Smith experienced a resurgence in sneaker and streetwear culture, leading to a plethora of low-cut white tennis shoes in the market, but none quite like McQueen's iteration. Even though the sneaker was originally offered exclusively for men, the brand later developed a women's version based on the sneaker's initial positive response from fans of the fashion house. The sneaker is now in its seventh year of production and has been remade in a variety of colorways, with one of its most popular being the Ivory Black pair. Its versatile colors make it a great option to pair with a variety of looks, even with its oversized midsole.
Even though dark colors aren't necessarily the first choice for summer looks, the Yeezy Gap Engineered by Balenciaga Dove 3/4 Sleeve Tee is shaping to be one of the most desired apparel pieces of the season. This tee was a part of a larger grouping of apparel items from Yeezy, Gap, and Balenciaga's three-way collab. The 3/4 Sleeve tee features a black cotton oversized fit for a breezier look for the summer. A Dove graphic on the back adds a hint of color and will match the white leather on these Oversized sneakers.
If you're looking for something brighter for the summer, then look no further than this Supreme Burberry Crusher hat. Supreme recently dropped this hat in their latest installment to their Burberry partnership. This hat sports Burberry's Nova Check pattern throughout with a tint of pink. Burberry's Equestrian Knight logo is embroidered on the front side of the hat bringing an additional luxe look to the Alexander McQueens.
Show off your legs while looking your best with these shorts from Fear of God Essentials. The Fear of God Essentials Shorts' Light Oatmeal colorway pairs well with the neutral-toned Oversized sneakers. The shorts are designed with a low-crotch and relaxed fit, similar to those made popular in the 90s by basketball greats like Michael Jordan, Charles Barkley, and more.  And its sweatpant material makes for a plush pair of shorts that will bring you all-day comfort.
Suns out, shades out, so make them a pair from AKILA and Malbon. The two brands came together this year to release a collection of sunglasses exclusively through DropX. Each pair of shades is made with golfing in mind but can be worn and look good both on the green and in the streets. The Tortoise Shell pair have a bold look that, when paired with the sneakers, will be another fashionable accessory for your fit.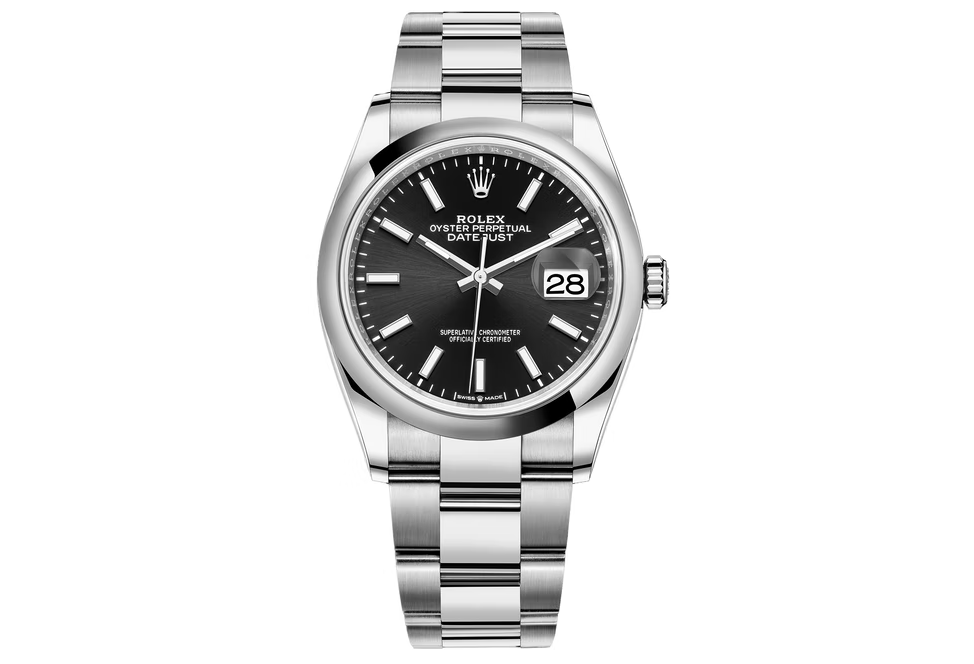 If you want to continue bringing out the luxe goods for these high-end sneakers, then a Rolex is the icing on the cake. Rolex is known around the world for its luxurious timepieces and storied history, and the Rolex Datejust, in particular, has been considered one of Rolex's most recognizable watches since 1945. This specific Rolex Datejust reference, 126200, boasts a black dial with stainless steel metal throughout its case, bands, and even hour markers. A smooth steel bezel brings a classy and clean look to the Oversized sneakers that will not go overlooked.