Nintendo Switch (OLED) HEGSKAAAA
White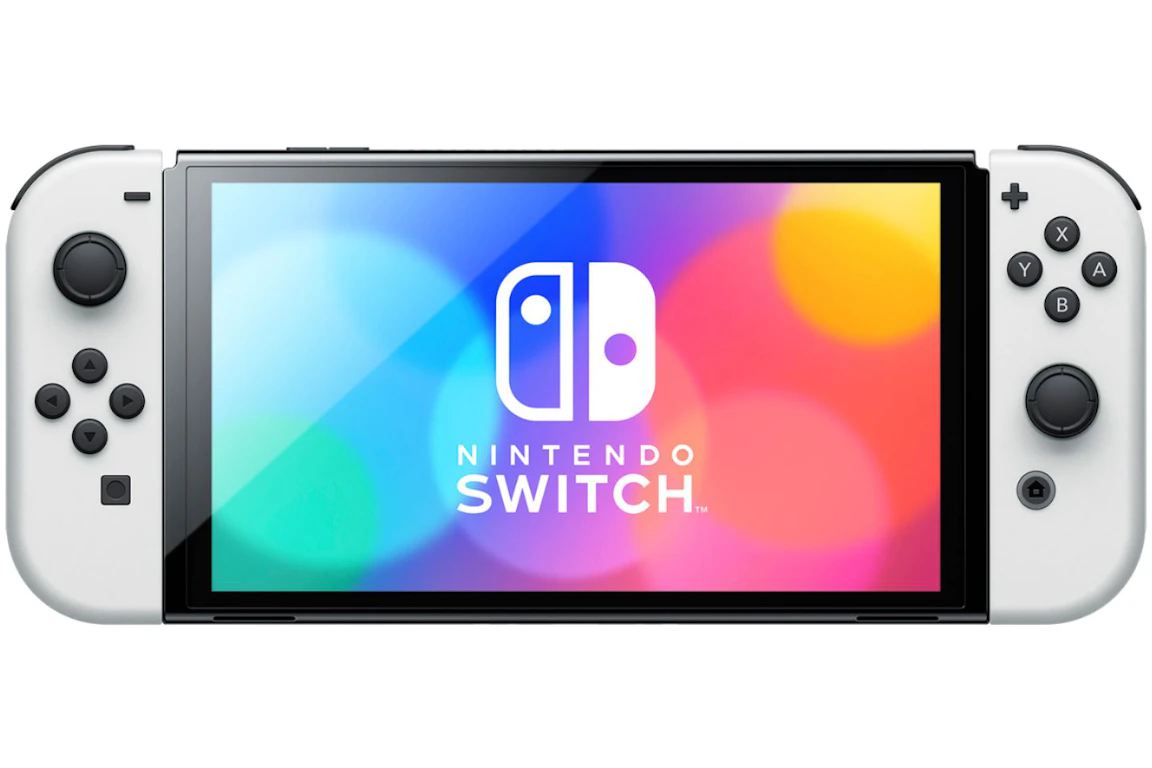 Shipping Restriction
This item can only be shipped within the continental United States.
---
Product Details
Screen Resolution
1280x720
Platform
Nintendo Switch Oled
Product Description
Nintendo shocked the gaming world when they announced the Nintendo Switch OLED, the newest member of the Nintendo Switch family. As the name suggests, the new Switch OLED White features a bright and vibrant 7-inch OLED screen, perfect for media consumption and gaming on the improved screen. Compared to the original Switch's 6.2-inch LCD touchscreen, the OLED edition offers a visual improvement on a bigger screen with fewer bezels. The Switch OLED always features an improved kickstand that can adjust to virtually any viewing angle. New onboarded speakers provide a better audio experience, and a built-in LAN port means gamers can connect online through a wired connection, which typically enhances online play and connectivity. Under the hood, the Nintendo Switch OLED White features 64GB of internal storage, twice of the original model. Like the original Switch, the Nintendo Switch OLED White can be enjoyed as a handheld device or docked and connected to a TV. Buy and Sell the new Nintendo Switch OLED White now on StockX. This colorway features white joycons and a white dock.

The Nintendo Switch OLED White was released on October 8, 2021 for a retail price of $350.

To shop all Nintendo Switch OLED consoles, click here.

Please refer to the manufacturer directly regarding product functionality and other product-related questions. StockX facilitates the sale of products by connecting buyers and sellers and is not responsible for product-specific warranties from manufacturers.