Nintendo Switch/Lite Pokemon Shining Pearl Video Game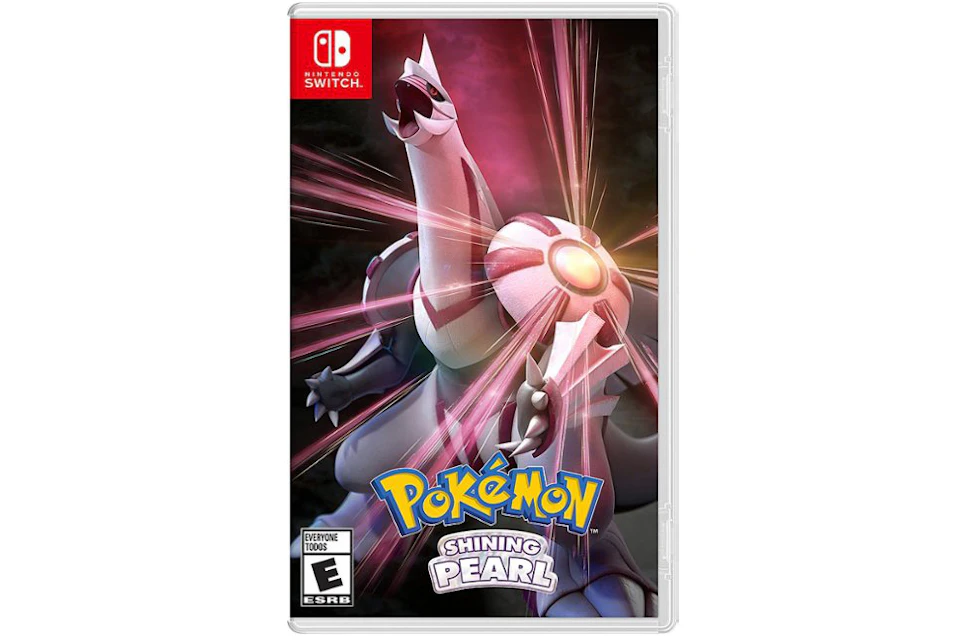 Price Currently Below Retail
---
Product Details
Product Description
Welcome to the world of Pokémon — Again! Relive the Sinnoh adventure in Pokemon Shining Pearl on the Nintendo Switch. Remade for the Switch, experience the region of Sinnoh in a chibi style experience with some new updates to the game to enhance the playing experience. In Pokémon Shining Pearl you start your Pokémon Adventure with your neighbor as you investigate the mystery of the Red Gyarados, only to encounter Professor Rowan and his assistant leaving a case full of Pokémon starters. As you and your neighbor get attacked by wild Pokemon, you get to decide your Pokémon partner right then and there and begin building your team.

From gym battles, fighting Team Galactic, and taking on the League Champion, there's so much to do in Pokémon Shining Pearl. Tired of the same old fighting after a while? Not to worry — Pokémon Shining Pearl has a fun underground spelunking feature where you can build a base, excavate items, and find some cool Pokémon hiding.

The Nintendo Switch/Lite Pokémon Shining Pearl Video Game was released in November 2021 for a retail price of $60.

Please refer to the manufacturer directly regarding product functionality and other product-related questions. StockX facilitates the sale of products by connecting buyers and sellers and is not responsible for product-specific warranties from manufacturers.