It's never too early to look ahead, and even though it's the height of summer we think it's time to get prepared to go Back To Cool. Whether you're headed back to school, going to keep learning at home, or are just a fan of changing seasons, we've brought together some of our favorite pieces and looks from this season and seasons past. Moments like this are always an opportunity to change and reflect, and that reflection should always be good. Especially if it's your reflection in the mirror.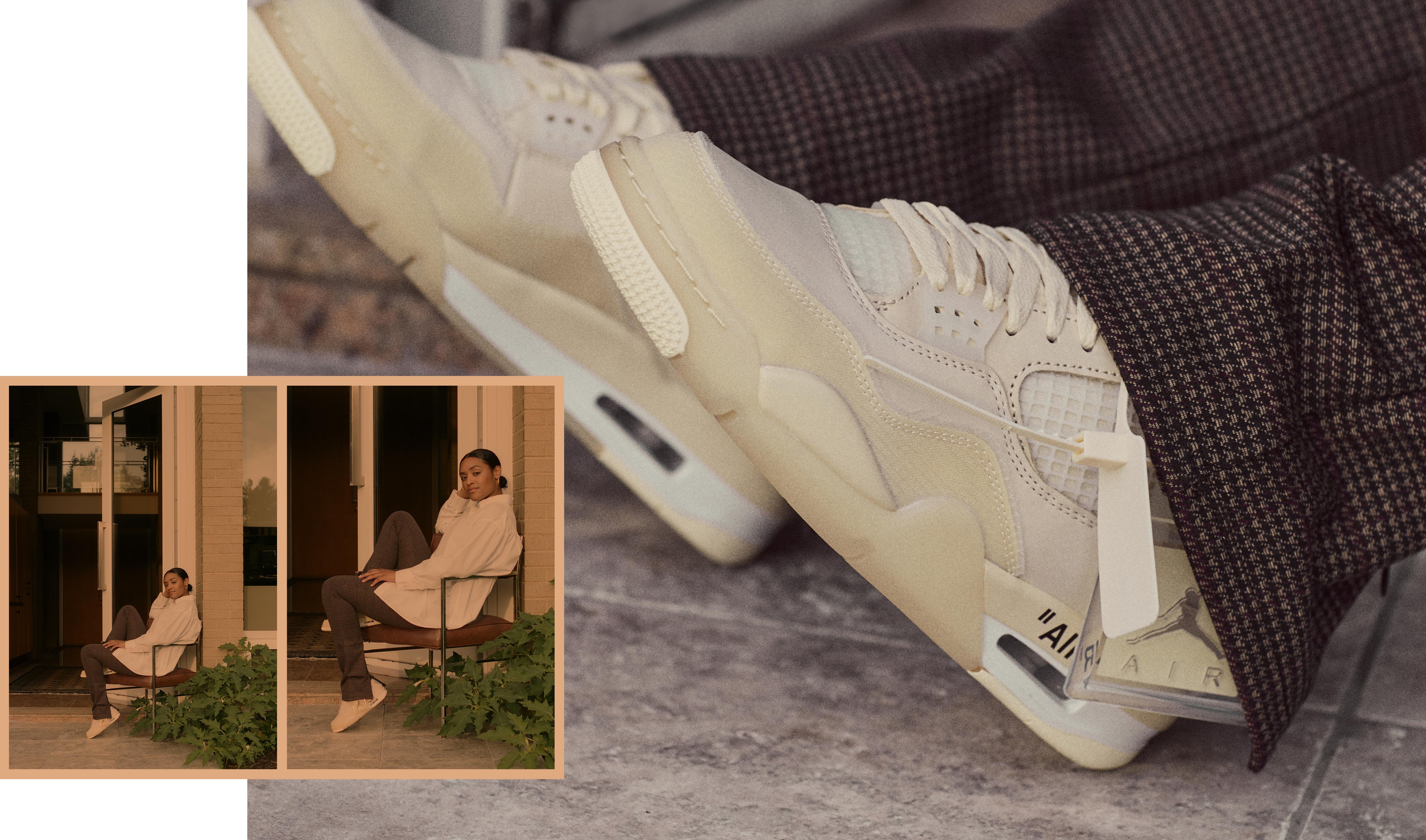 Nothing sets the tone for a new school year like breaking hearts and necks with the most coveted pair of the season. The Off-White x Jordan 4s in Sail are the perfect blend of minimalist styling with all the hype that can fit onto a single pair of shoes. The off white coloring matches the Off-White styling that subtly plays with texture while demanding attention. Even though the shoes sold out immediately in women's sizing, they'll match anyone's fit to strike the perfect tone.
Whether you're attending classes in person, on Zoom, or just participating in the school of life, an unexpected sneaker can speak as loud as a clever thesis. Nike's surprising success of a subbrand, ISPA, recently added the Overreact Sandals to their roster and as a sneaker, they're shockingly dope. The upper is a mess of leather, suede, and woven ribbons, with a neoprene sock, a complex rope lacing system, and a deeply textured sole. Each pair is tonal, letting the texture of each material sit at the forefront of the design. These won't catch any immediate attention but will stand out to the discerning.
Sometimes a classic can speak as loudly as the hottest release, and the Black Cement 3 will never go out of style. When Michael Jordan debuted Tinker Hatfield's first Jordan design it was a major departure, but the sneaker has stood the test of time like few shoes have. Despite repeated rereleases, the culture has never grown tired of the tumbled black leather, perforated grey leather, and iconic elephant print, all elevated by small hits of red. This is a sneaker that is as stylish as it was when it first appeared 32 years ago and will be just as stylish 32 years from now.
Michael Jordan earned the nickname of "Black Cat" thanks to his cat-like reflexes on the court and his habit of pouncing on other players. While the Black Cat Jordan 4s weren't a part of the OG Jordan 4 season, the all-black colorway has been a staple since they first appeared, and have inspired remixes like a version made from pony hair that was released exclusively in women's sizing, and a patent leather pair in 2015. The Black Cat 4s are a no-brainer closet staple, and the heftier shape of the Jordan 4 is perfect for colder months. There's a good reason sneaker culture is coalescing around the Jordan 4 again, and not just because the shoe turned 30 last year.
One of the first curator-turned-creators of the modern digital era, very online moodboard JJJJound has become a go-to collaborator for brands looking to speak to the same subtle and sophisticated audience that JJJJound speaks to every day. This past season, New Balance teamed up with JJJJound twice, and as we go into the colder months we're going to want to hold on to rich verdant shades like the green suede that graces this pair of 992s.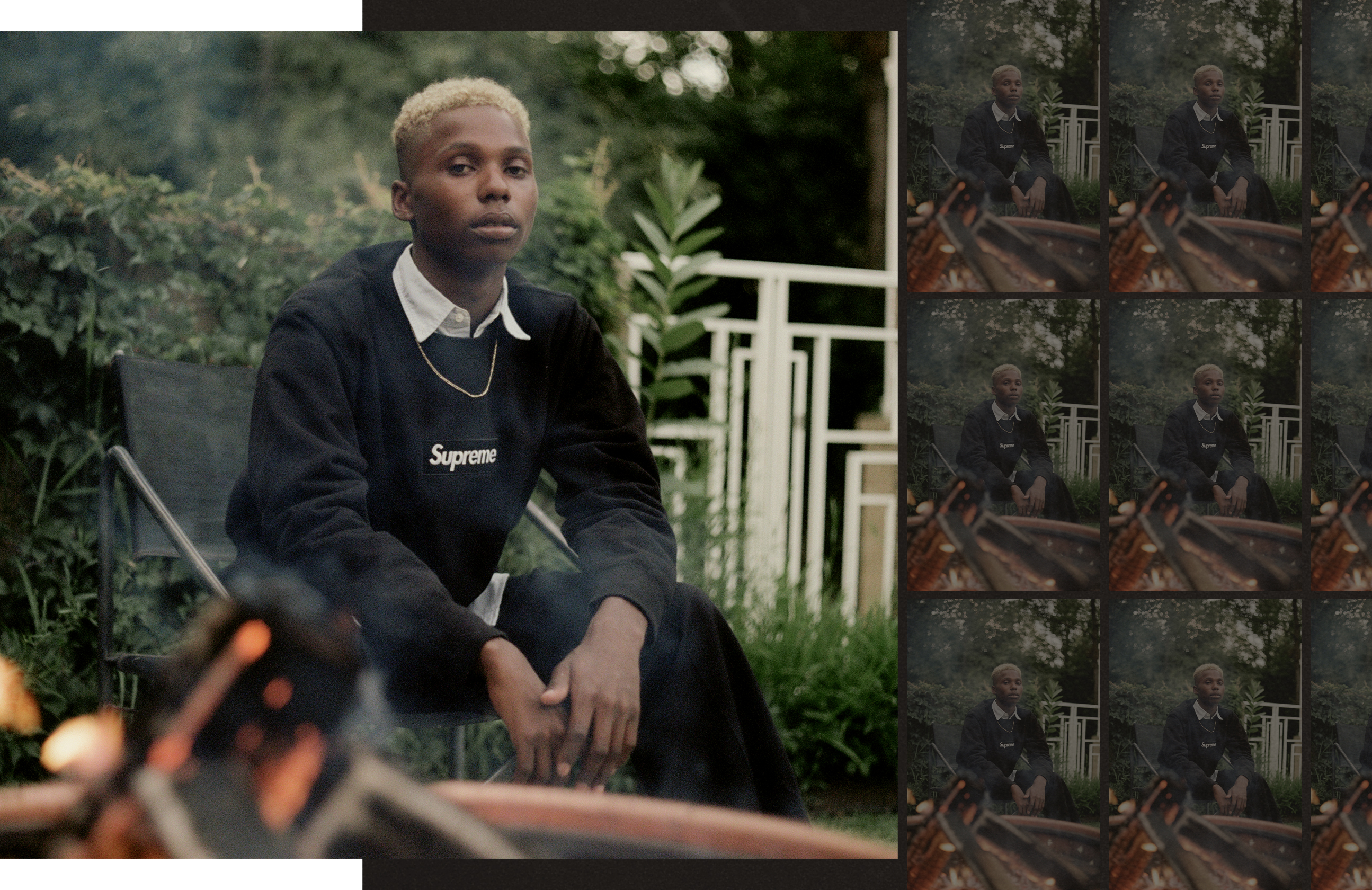 Supreme is almost unrecognizable without the Box Logo, and whenever it turns up – on tees, hoodies, or underwear – it adorns a winner. Even though the iconic logo is usually seen in red, the classic still sings in other colors. This black-on-black Supreme Box Logo Crewneck is the perfect layer to take you from summer to winter without drawing any more attention than you want. And you know you want a little.
We know that the Spiridon trend already hit, but while some have moved on we're certain this is a look that will endure. This isn't the sneaker's first trip around the sartorial sun, and it won't be the last. This Metallic Silver pair utilizes wide meshes along with metallic leathers to give dimension that's underscored by the air bubble at the heel. Gold may be for first, but don't forget… sometimes, "Second is the best."
Nothing is more fun than a subtle flex, and no project has struck that balance better than the ongoing collaboration between Nike and Stussy. The brands created a series of looks that are fundamental in their basics, but offer the subtlest of nods that speak volumes about trend awareness. This grey crewneck is exactly that: the standard staple that will make for a permanent resident in your closet.
A little audacity can go a long way, especially with Virgil Abloh's signature all over it. Whether you need to bring the outside in or furnish a dorm room (or your living room), this plush green rug from Ikea and Abloh will inspire jealousy from suburban dads the world over. Like any great rug it will require loving care, but you can leave the ride-on mower in the garage.
Whether you're still in isolation and need a way to socialize, or are on campus and need something to help with the downtime, Nintendo's Switch can offer the perfect escape from reality. With a myriad of games that connect with fellow players in worlds you can explore and build (that are often friendlier than the one we all currently share), this is another screen to add to your cadre of glowing rectangles. In a host of colors to suit your mood, you can pick whatever tickles your fancy and join your community in new and innovative ways.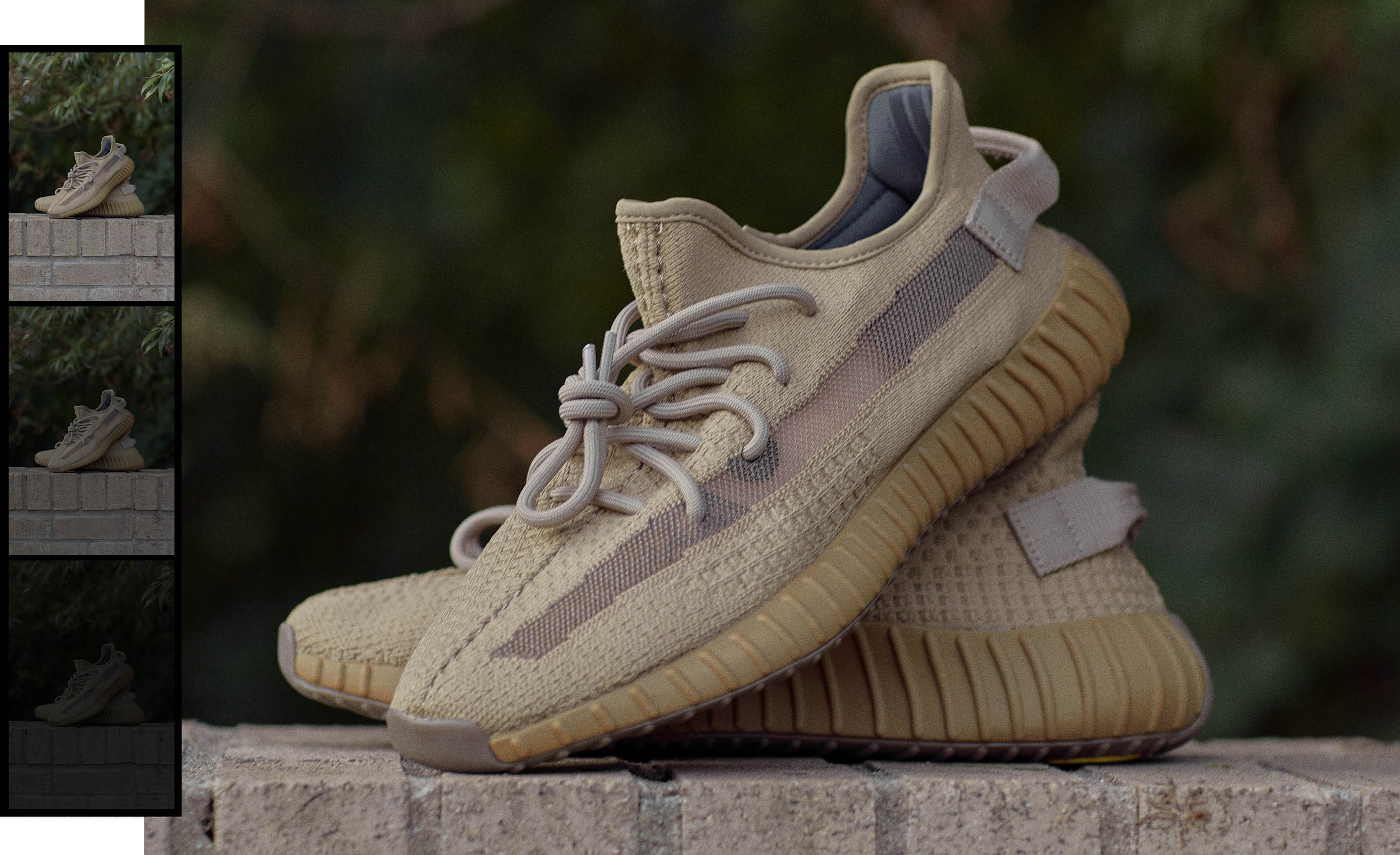 It can be hard to keep up with all the colorways of Yeezys that drop week after week, season after season, but when there's variety like that you can grab exactly what you need. As temperatures threaten to drop for cooler seasons, earth tones, like what covers the adidas Yeezy Boost 350 V2 Earth, are the perfect shades to match the changing seasons. This sneaker is ideal for exploring a new campus, running between classes, or just taking it easy at home. The Boost sole is comfy and responsive, and the neutral brown tones can match almost any outfit. An easy cop.
Travis Scott is the undisputed champion of sneakers thanks to his ongoing collaborations with Nike and Jordan Brand, but now we're finding that his apparel collections are even starting to outpace Supreme in their desirability and price premiums. That hunger makes this Air Jordan x Travis Scott Cactus Jack Highest Hoodie an obvious cop for the new season. The design on the front is subtle enough that it reads little more than an Air Jordan hoodie with an inverted logo, but the back is where the shared creative vision is most obvious. The shades of olive, teal, and red are a sophisticated seasonal palette that will wear well through this season and into the next.
When the weather finally takes a dip, you know it's going to get wet before it gets cold and you're going to need protection from the elements. One of our favorite jackets from this year is the Supreme x The North Face Cargo Jacket that dropped in May in black, gold, and an almost peachy watercolor type camo print that became an immediate flex piece. Get the color that speaks to you, but we love black because you can wear the jacket year after year after year and it will never go out of style. And with all these pockets, there's plenty of space to lose your knick-knacks only to discover them again in the spring when it's time to bring the jacket back into the rotation again.
A slew of Nike Blazers hit the shelves this time last year, and they popped because the shoes pop. The look hails from the late 70s, and they're just as crispy now as they were 40+ years ago. That's because the simple blend of smooth white leather, plush natural suede, and a clean vulcanized sole, make a timeless canvas for any colored swoosh. We have Racer Blue here, but all of the shades shine.
If you're too old school for the Nintendo Switch, we just added the SNES to our catalog and nothing will deliver that received nostalgia like running through the cut on Yoshi's back or playing as the hardest bounty hunter to defeat space pirates (Metroid, anyone?). Without the SNES we wouldn't have the Switch, and it's consoles like the SNES that launched the stories we're all still playing through today in games like Smash Brothers and Mario Party. Plus, if you're looking to feel a little more settled this season, a corded gaming console might be just what you need to stay grounded.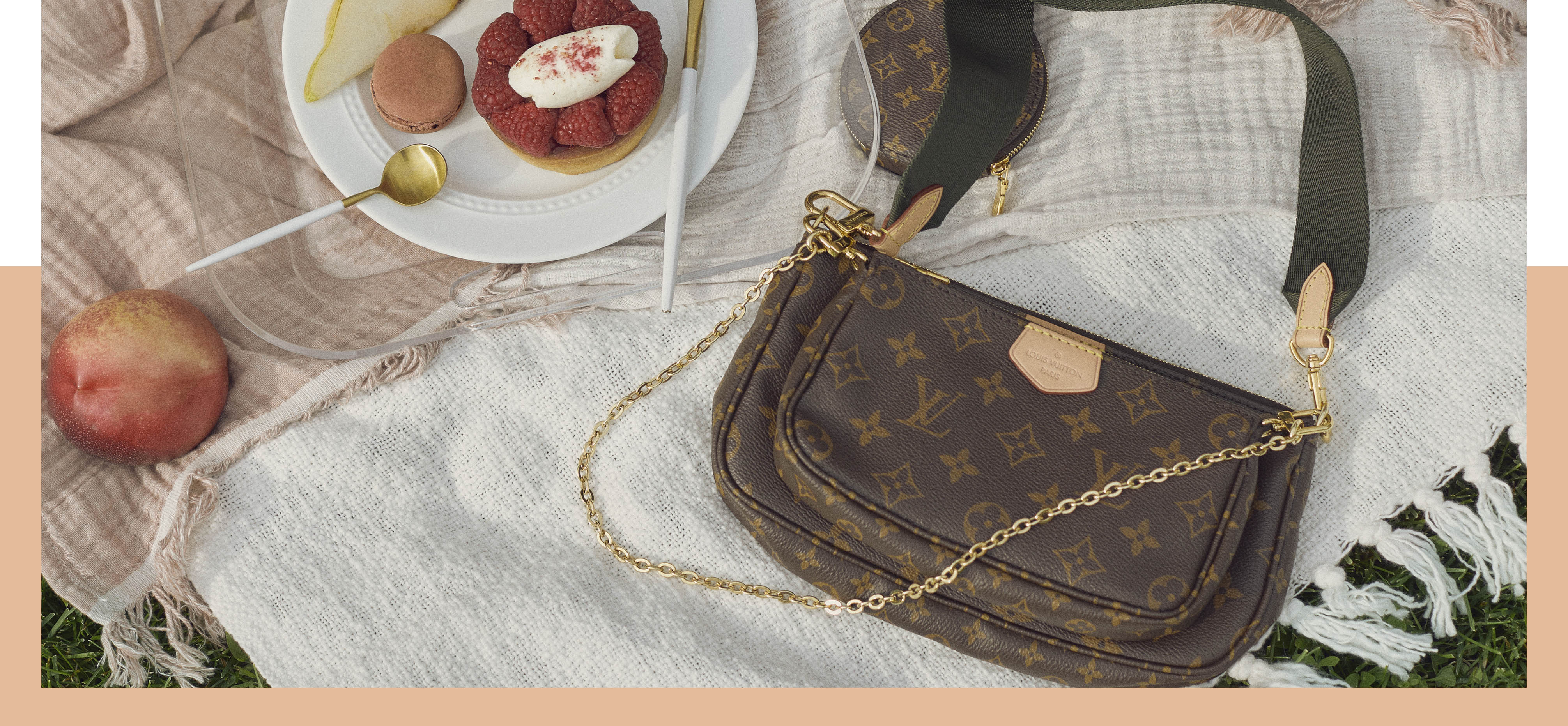 Jumping back into fall patterns means getting used to carrying more baggage. Whether you need to carry around the reading for first period, an extra (very thin) layer for the changing weather, or even a little lunch money, this Louis Vuitton Multi Pochette Acesssoires offers a variety of carrying options, and with changeable straps, you can choose to go maximalist with all of them, or chose one for the day and another for the night. This bag is as versatile as they come, which makes for a wise investment.
Some style requires subtlety of prints and shade, but no matter how you're dressing you can make a statement at the waist. This Double G Gold Buckle Belt from Gucci adds just the right amount of golden shine to any look, and that blend of black and gold will remain a standard for the entire lifetime of the piece. Which is practically forever.
Whether you're joining the Varsity Team or just trying to get back into fighting shape after a sedentary summer lock-down, the Apple Watch Series 5 can help keep you on track with health monitoring, email access, and as much connection to your phone as you want. It's always time to stay healthy, and whether those healthy vibes are for mind or the body, the Apple Watch has set it up to make that as easy as possible. Plus it's a very smooth look.
If you're not ready to drop racks on a full-sized flex bag, but still want that moment of indulgence, there's nothing better than a Louis Vuitton Key Pouch. Perfectly sized to hold a couple of bills and a few other mementos, the tiny bag can make a statement in the most extra of situations. Plus, watching that LV Monogram Brown leather dangle under your car keys never gets old.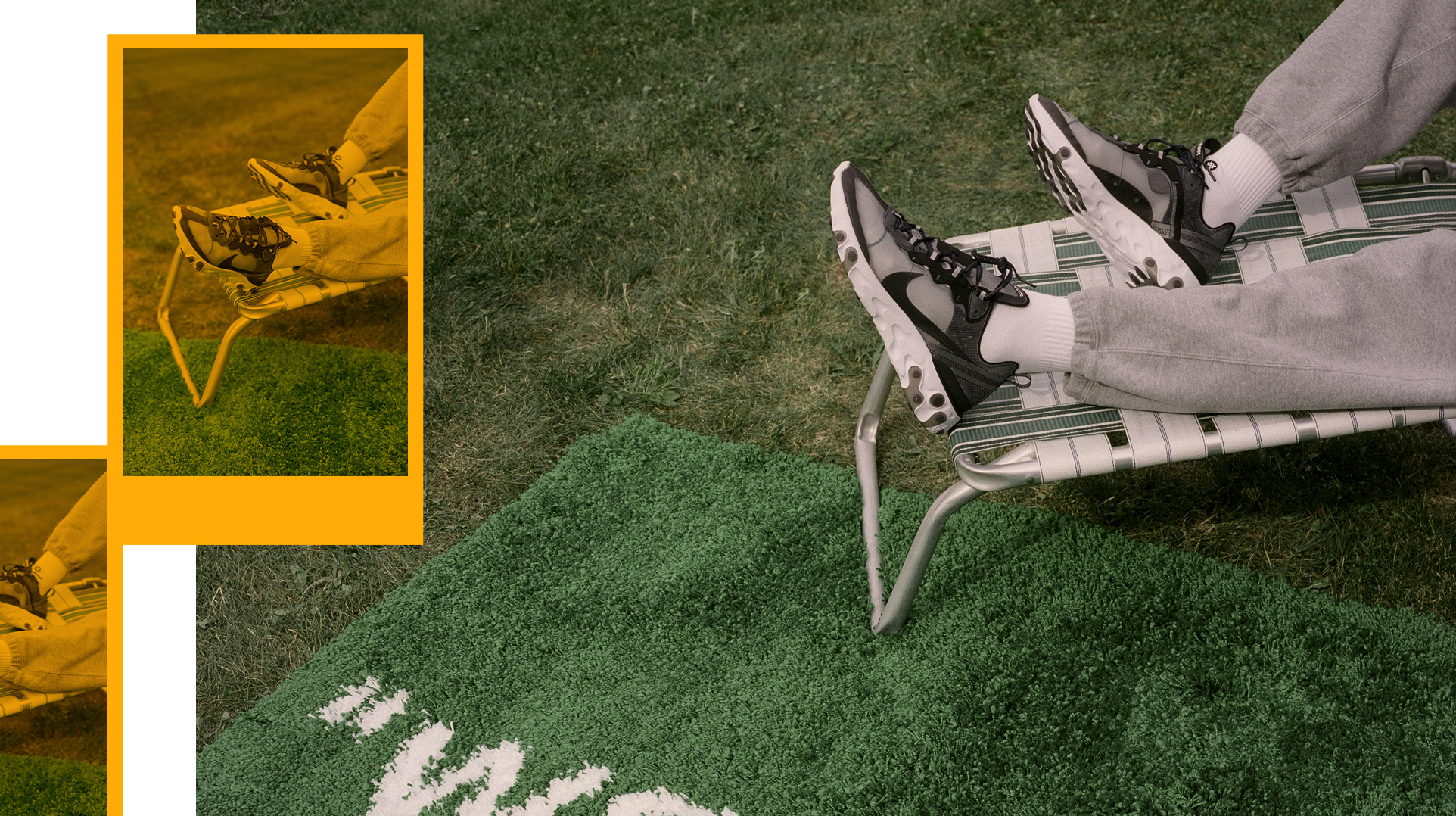 When Nike finally released their response to adidas' Boost sole technology, it took off like a shot. The Element sole was an immediate hit and found its way onto sneakers that inspire hype season after season. But it was the React Element 87 that first launched the tech, and what was once the hottest sneaker on the street is now an affordable cop. Plus, with a translucent upper you can show off your dope socks.
Essentials offers just what they're promising from Fear of God: the essentials. This hoodie, that's closer to black than grey, features tonal branding that rises slightly off the garment for some dimension that's not too distracting.
Travis Scott's mastery of cultural cache isn't relegated to current trends. The apparel collection that surrounded his collaboration on the Nike Air Max 270 Cactus Trails included this Half Zip Windbreaker that leans heavily on 90's influences and silhouettes. Layered logos are reminiscent of travel stickers, playing with earth tones and rich hues. It's the perfect mix of vintage feel and modern references.
We're going to tell you something that's going to change your life: Navy is a neutral color. When it comes to dressing up or down, you can count this rich shade in the same arena as black and white, and considering how frequently it shows up in suiting, grabbing a watch to match is a no-brainer. This Casio G-Shock GA2100-1A1 features an almost gunmetal feel with a totally tonal look that makes the complexities blend together for the untrained eye.
Originally introduced in 1987, the adidas Powerphase found a resurgence when Kanye West replaced the gold foiled name of the sneaker with "Calabasas," the name of his current hometown. The minimalist 80's era sneaker was given a second life by hype fans the world over, ushering in a handful of tonal color ways in different textures. But the OG is the classic. With smooth white leather and broad paneling, it's impossible to miss in these.