Jamad Fiin is Built Different.
While Jamad is the newest Brand Ambassador for StockX, she's been breaking ankles and necks since she first went viral showing up as her authentic self and flexing her skills on social media. She's currently redrawing the conventional limits of who's at home on a basketball court and what a superstar basketball player could look like. And while there are hundreds of other fascinating, arresting, and lovely things about her, she always looks great doing whatever she's doing.
We've compiled all the looks Jamad Fiin wore during our Built Different production and invite you to grab what's gorge right here on StockX.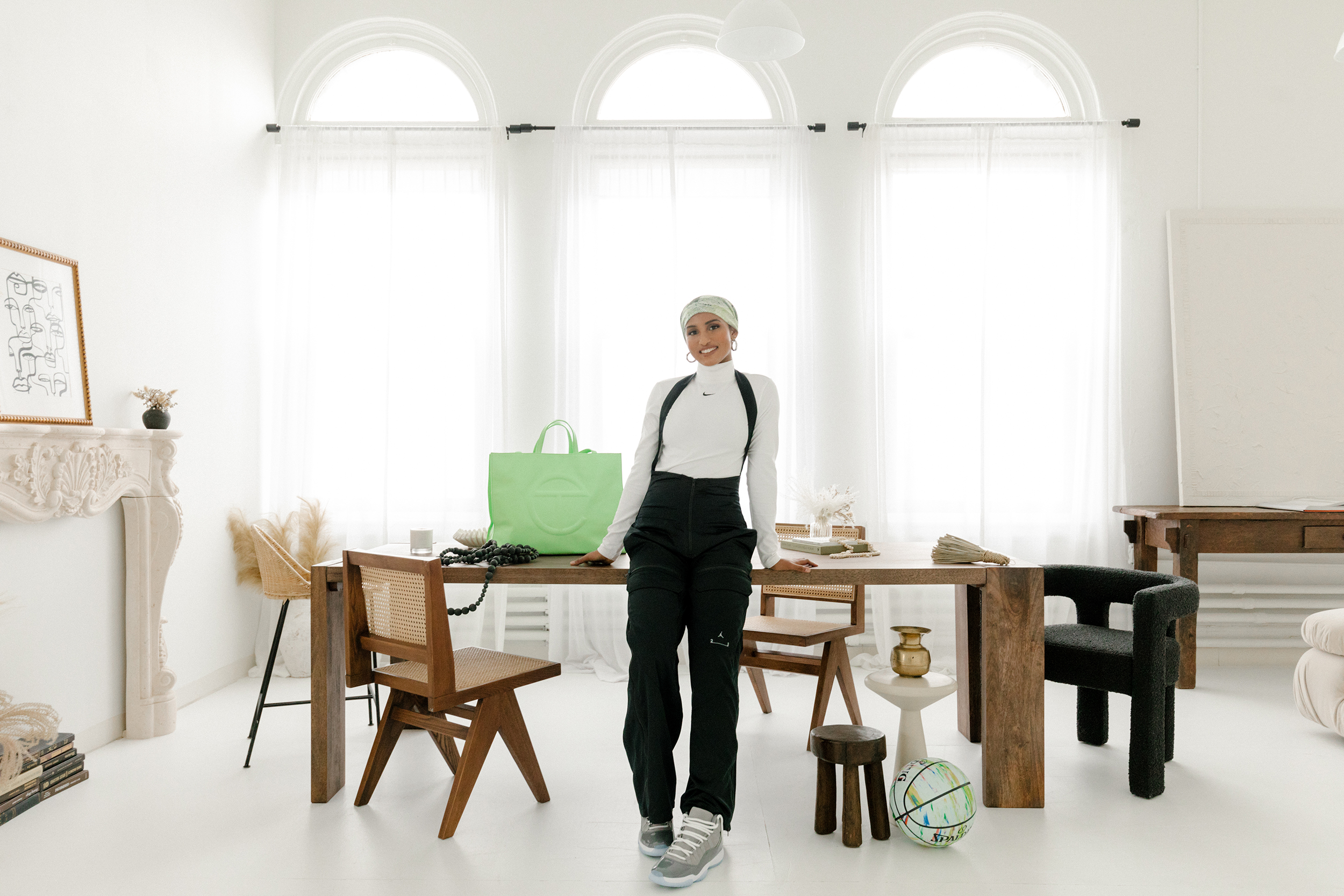 Whether you're looking to build your own table or pull up a chair at someone else's, never let preconceived ideas of belonging dictate what you do or how you do it. These Jordan 23 Engineered Utility Trousers are anything but simple and have enough pockets to get the work done or keep something hidden up your sleeve (or pant leg). Fiin is sporting a pair of the Holiday 2021 favorite Cool Grey Jordan 11s that has become of the most popular pairs of sneakers ever traded on StockX and has always been a pair that fits in any context on any wearer. We love an interplay of maximalism and minimalism, and this big, Double Mint green Telfar Shopping Bag plays off Fiin's white top, matching her hijab and tying the whole look together.