This week, Pokémon drops a highly anticipated booster box. Panini releases one of its biggest and most creative base sets yet that will have both football fans and collectors hyped. Read up on these new releases in this week's edition of The Rip.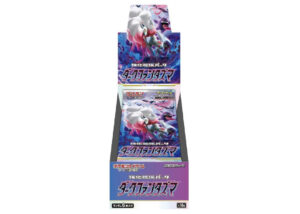 Pokémon continues to captivate both fans and card collectors alike ahead of its release of the new Pokémon TCG Sword & Shield Dark Phantasma Booster Box (Japanese). It will see the release of a deck box and card sleeves that feature the newer Pokémon, Hisuian Zoroark, which will be the set's mascot. The box's name refers to Zoroark's phantom illusions. 
The Phantasma Booster Box will contain 20 booster packs with 6 cards in each booster, amounting to 120 cards in total. Along with Zoroark, Enamorus and Gallade will also be featured, all three as Pokémon V and/or VSTAR. Phantasma will also feature more Radiant Pokémon like Gardevoir, along with the set's reverse holos that will boast glittery Poké Balls.
The Phantasma Booster Box releases on May 13 in Japan.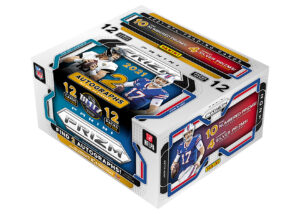 Panini is set to drop one of its most hyped, boldest releases with its 2021 Prizm Football Hobby Box. The box is loaded with exclusive content, with new parallels Orange Wave, Navy Camo, and Forest Camo being introduced. Look for Rookie Patch Autograph cards, like Trey Lance, and the new Manga set, which features Tom Brady. Exclusive to Hobby, the Rookie Patch Autographs have Silver Prizms (99 or less), Purple Power Prizms (49 or less), Gold Prizms (10 or less), and Black Finite Prizms (1/1).
The 2021 Panini Prizm Football Hobby Box contains 12 cards per pack and 12 packs per box. Look for two autographs, 10 numbered Prizms, four Silver Prizms, five inserts, and 24 rookies per box on average.
The 2021 Panini Prizm Football Hobby Box releases on May 11 at online and local trading card shops.