Since StockX's debut in February of 2016, we have become one of the world's leading digital consumer marketplaces, garnering millions of customers around the world who come for the latest, and hottest, drops – and we are the first platform to feature a live marketplace where customers can anonymously buy and sell with stock market-like visibility. As the world's first online consumer "Stock Market of Things" for high-demand, limited edition products, we began with sneakers, only to expand with numerous other collectible consumer products that presented a natural need for a secondary market. As a part of StockX Day, we're looking at our evolution and spotlighting a few of the most essential products in each.
February, 2016: Sneakers
It all started with shoes. When StockX launched in 2016, we did so by solely focusing on the sneaker market. Josh Luber, one of the platform's founders, previously founded StockX's predecessor website about rare sneakers called Campless that monitored and analyzed secondary market trades so that everyone who was interested had access to the fair market value of in-demand products. That innovation gave way to what has now become StockX.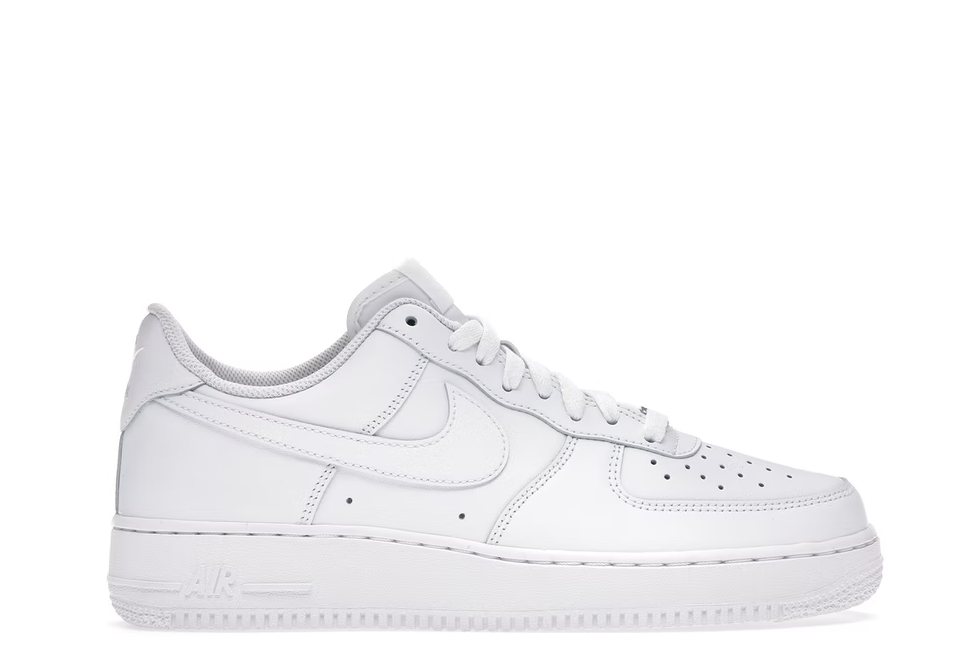 Considered a foundation of the Nike empire, the Air Force 1 Low '07 is consistently restocked due to its timeless look. Featuring an all-white leather upper with a perforated vamp and Swoosh overlays, the sneaker is completed by a Nike heel embroidery and white sole. It's an affordable, sleek sneaker, and the all-white colorway ensures a clean, smooth look, perfect for any occasion.
May, 2017: Watches and Handbags
A little more than a year after launch, we introduced watches and handbags, in May of 2017. The watches and handbags category proved to be a hit with customers worldwide, originally offering industry-leading brands such as Rolex, Piguet, Omega, Chanel, Louis Vuitton, Hermes, and Gucci.

Swatch and Omega collaborated in March 2022 to drop a limited edition supply of watches that sold out immediately. The Swatch x Omega Bioceramic Moonswatch Mission to Uranus features the iconic Omega Moonwatch in a vibrant pale blue colorway that pays homage to the Greek God of the Sky. A white velcro strap matches the watch's finishes, reminiscent of the gas giant Uranus. Powered by a quartz movement, the piece is rounded out by all-white hands.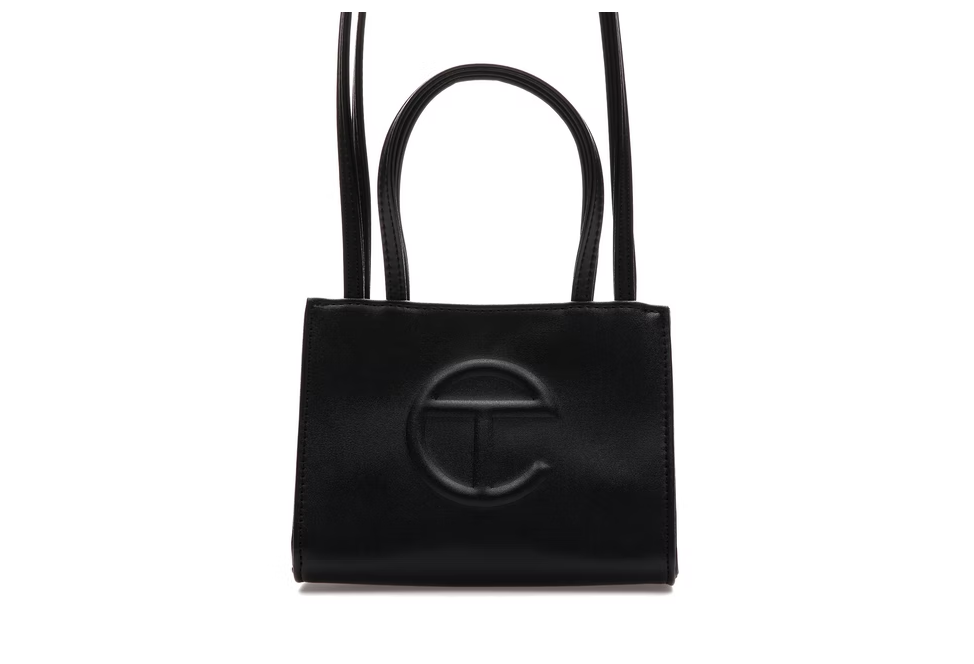 The Telfar Shopping Bag Small Black is ideal for wearing while going out in any season. It's the perfect size without ever being bulky, and it also makes a statement. Telfar has grown in popularity and continues to do so, ensuring this will become a timeless piece.
October, 2017: Streetwear
A few months after adding watches and handbags, in October 2017, StockX added the streetwear category. The initial streetwear launch exclusively featured Supreme, one of the most popular and recognizable streetwear brands in the world, and more than 3,000 items were made immediately available on StockX. Other brands like Kith, A Bathing Ape (BAPE), and Off-White were subsequently added, and we now add new brands to the catalog on an almost weekly basis. If your favorite brand isn't on StockX yet, it will be soon!

Since dropping in the summer of 2020, the Juice Wrld x Vlone Butterfly T-shirt has become one of the most popular artist merch pieces on StockX ever. Featuring the phrase "Legends Never Die" on the front and a Vlone logo surrounded by monarch butterflies on the back, the piece honors the late rapper's life.
October, 2019: Trading Cards
Two years after introducing streetwear, trading cards joined the other categories, in October of 2019. The initial launch consisted of cards covering the MLB, NBA, NFL, and NHL from top card brands such as Topps, Upper Deck, Panini, and Fleer. Subsequently, Pokémon cards were added to the platform, proving to be a huge success. As the hobby evolves, watch for more brands and more types of cards to be added in the future.

The Pokémon Celebrations Ultra Premium Collection Box celebrates Pokémon's 25th anniversary with two of the most beloved icons: Charizard and Pikachu. The collection includes a massive set of Pokémon TCG: Celebrations boosters, as well as commemorative Pikachu and Charizard cards made of solid metal. Any Pokémon fan surely will want to get their hands on this special box.
November, 2019: Collectibles
Around the same time that trading cards were introduced, so, too, was the collectibles category. Our collectibles originally included favorite brands like KAWS, Takashi Murakami, an official Daniel Arsham partnership, and more. Eventually, it grew to include one of the world's most popular toy brands of all time: LEGO.

One of the most hyped LEGO releases in recent years, the LEGO Technic McLaren Formula 1 F1 Team Race Car Set 42141 is a highly detailed and authentic-looking F1 car that was done in collaboration with the McLaren Formula 1 Team. The set includes 1,432 pieces and initially sold out immediately on LEGO's website.
May, 2020: Electronics
The second newest category StockX introduced is electronics, an ever-popular industry that continued its meteoric rise as the world entered into a global pandemic and electronics became harder to chase down. From Apple products below retail to the hottest game consoles and even an international selection of graphics cards, StockX has you covered when it comes to electronics essentials.

The Sony PlayStation 5 Blu-Ray Edition Console takes gaming to a whole new level with its ultra-high speed SSD, deeper immersion with support for haptic feedback, adaptive triggers, and 3D audio. And of course, don't forget about all the awesome new games.
January, 2022: NFTs
In January of 2022, StockX launched our much-anticipated NFT collection. Customers were given the opportunity to invest in NFTs tied to physical products and trade them instantly with lower fees. From sneakers to collectible action figures, there's a new Vault Drop nearly every week on the platform.

This StockX Vault NFT represents and tracks proof of ownership of the actual sneaker stored within our StockX vault, verified via our authentication process. The adidas Yeezy Boost 350 V2 Beluga Reflective expands on the original Beluga colorway by adding reflective qualities and speckled orange accents to the Primeknit upper. Details such as a Boost sole and orange side stripe round out the sleek design. For storing this card with the StockX Vault, the owner is granted exclusive access to StockX benefits.
UPDATE: All StockX Day Scavenger Hunt codes have been found and redeemed. There are no codes left. Thanks for hunting!