Nintendo Switch Pokemon Shield Edition Video Game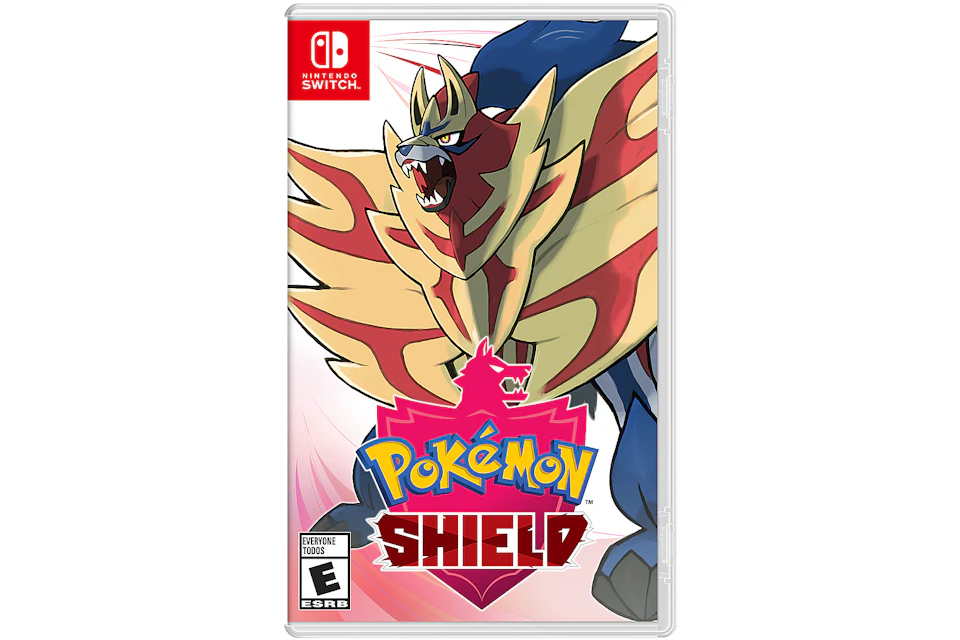 ---
Product Details
Product Description
"Welcome to the world of Pokémon" — It's time for a new adventure! Eight generations later and the franchise is still going strong with the release of Pokémon Shield on the Nintendo Switch. Customize your character as you traverse the Galar region, a new region with a new Pokédex and some familiar faces with some different looks. Catch, battle, trade, and become the Champion -- and maybe along the way save the world from some crazy catastrophe. If you're looking for specific Pokemon and gym leaders, Pokemon Shield does have exclusives such as Larvitar, Goomy, Solosis, Vullaby, Spritzee, Croagunk, Throh, Sableye, and of course, Zamazenta. If you really want to spruce up your Pokémon Shield experience, grab the Nintendo Switch Lite Zacian and Zamazenta Edition found here.

The Nintendo Switch Pokémon Shield Edition Video Game was released in July 2019 for a retail price of $60.

Please refer to the manufacturer directly regarding product functionality and other product-related questions. StockX facilitates the sale of products by connecting buyers and sellers and is not responsible for product-specific warranties from manufacturers.